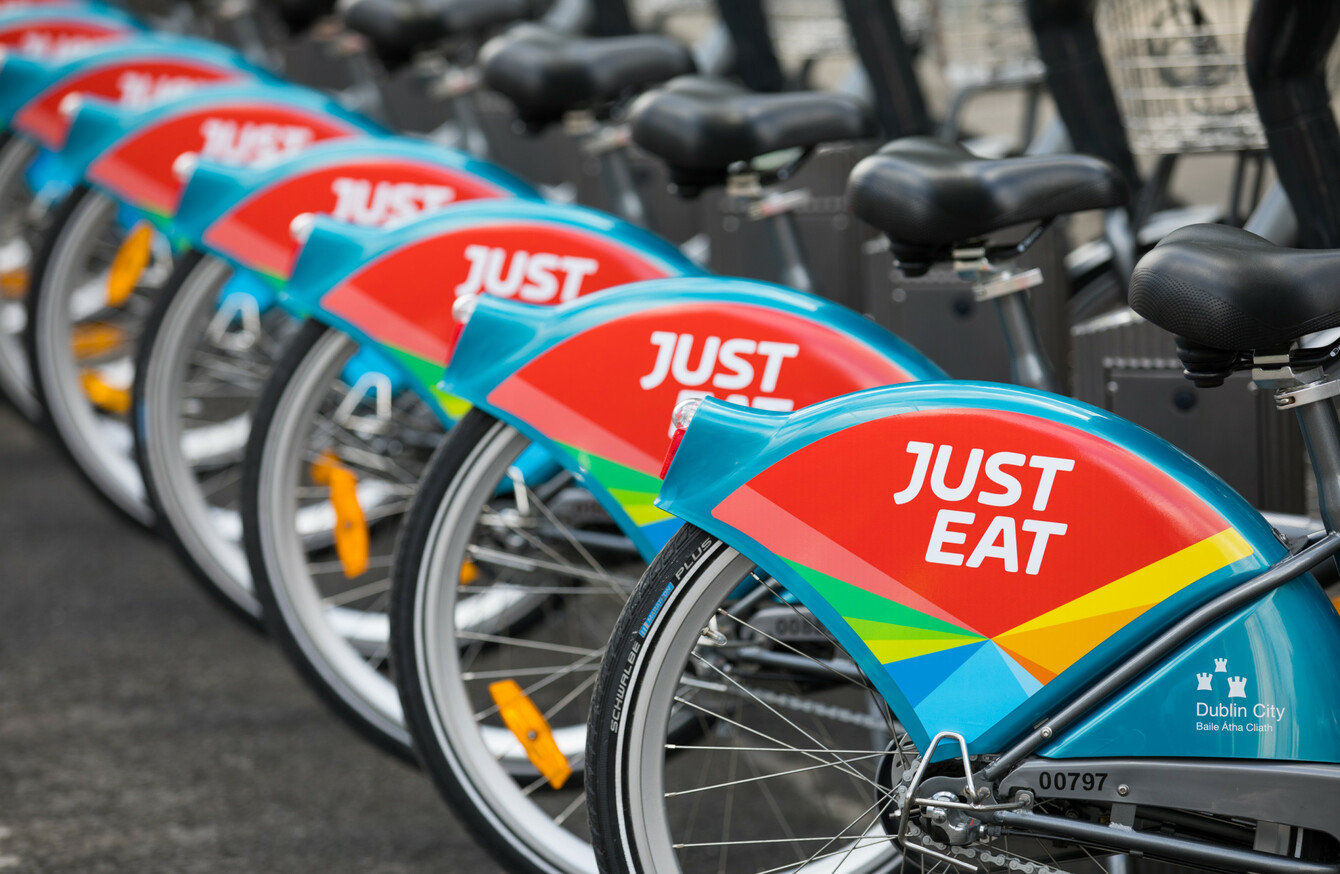 How the bikes will look.
Image: Naoise Culhane
How the bikes will look.
Image: Naoise Culhane
THE DUBLINBIKES SCHEME has announced a new sponsor – Just Eat.
The food delivery service takes over from Coke Zero as title sponsors of the scheme, which has 66,000 long-term members.
In total this year, over 2 million journeys have been taken on the bikes, which are stationed around the capital. Since their launch in 2009, over 19.8 million journeys have been taken, with 95% being short enough to qualify as free.
The Just Eat branding will be on Dublinbikes from the end of August, but no details on the value of the deal to Dublin City Council have been made available.
In addition to the livery of the bikes, the docking station screens, service vehicles, staff uniforms and associated inventory will all also be rebranded as Just Eat Dublinbikes.
The Lord Mayor of Dublin Mícheál Mac Donncha said:
"Dublin city has had the benefit of a world-class bike share scheme since 2009. Over that period the scheme has gone from strength to strength. With almost 20 million journeys taken so far it is recognised as one of the most successful bike schemes in the world, which is something that Dublin can be proud of.
"This commercial partnership with Just Eat will play an important role in further developing the success of the scheme and in the promotion of cycling in the city."
Owen Keegan, Chief Executive of Dublin City Council said:
"It is vital for Dublin city that the public have access to viable and sustainable modes of transport. Dublinbikes has played a huge part in the accelerated growth of cycling in Dublin and it is now rightly seen as integral to the public transport network."