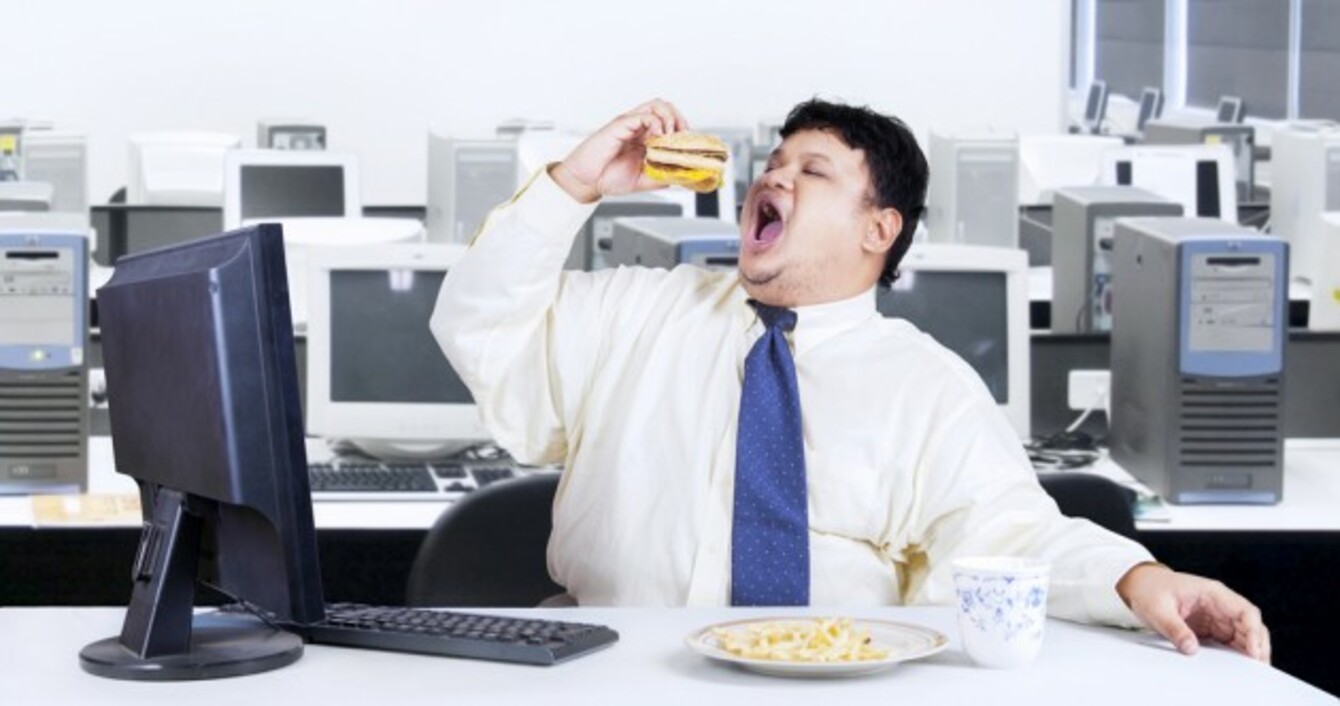 Image: Shutterstock/Creativa Images
Image: Shutterstock/Creativa Images
IRISH EMPLOYEES ARE looking to their employers to help them stay fit and healthy.
A new study has found that two-thirds of Irish workers want to see their employers offering advice and help on health related matters.
This comes from new research that examines how stress, poor health and a lack of sleep impacts on the work force.
In addition to this it was found that a quarter of Irish workers work through lunch, with 18% of those asked reporting rarely getting away from their desks during lunchtime.
The survey, which was commissioned by gift card company One4All and carried out by Atomik Research, asked 1,000 employees what factors impacted on their work-place happiness.
How important is company care? 
The results showed that the vast majority (86%) of employees did not believe that their bosses considered maintaining the health of the workforce as a priority.
Around two fifths (39%) of employees said that they had not taken a single day off due to illness in the past year.
Of those asked 23% of respondents said that in their workplace it was common practice for employees to respond to emails and carry out work while they were still on holiday.
It was also shown that most employees (72%) said that they would be more likely to stay with a company that cared about their health-care needs.
What else did they find? 
As part of the survey it was found that only 7% of work-related social activities did not involve alcohol.
On the way that work impacted on their health, 15% said that work impacted positively on their health and well being, 9% said that their gym membership was subsidised, 16% said they were offered free or subsidised health insurance and 9% said their employer offers free fruit, vegetables or other healthy snacks.
Such programmes were most common in the health and retail sectors and least common in the agriculture, forestry and fishing sector.