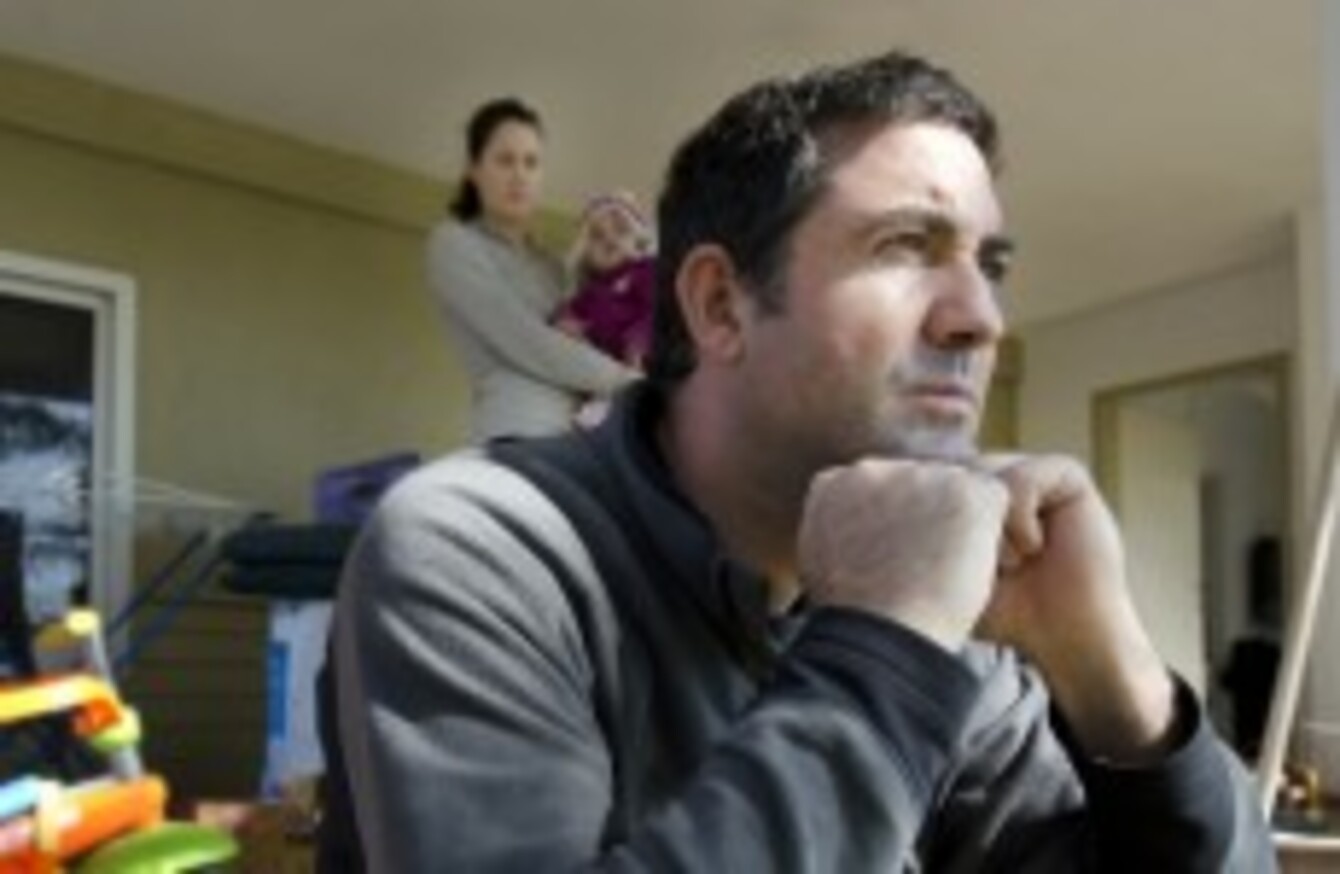 Image: Shutterstock/ChameleonsEye
Image: Shutterstock/ChameleonsEye
IF YOUR LANDLORD is no longer able to pay their mortgage, what happens to you?
In November of last year, the Bank of Ireland disclosed that in the first six months of 2014 it had repossessed 621 properties, of which 299 were buy-to-lets.
Once a landlord has had their property taken by the bank, it can put their tenant in a precarious position. They still retain rights under the Residential Tenancies Act 2004.
However, this does not necessarily ensure security of tenure.
Does your lease remain as it is? 
If the house that you are renting is repossessed by a bank then the tenant is still entitled to continue under the terms of the lease that they currently have.
This means that, under the 2004 act, in circumstances where there is no fixed-term lease or contract, a landlord may terminate a tenancy in the first six month of tenancy by giving notice of 28 days.
Once a tenant has been resident in a property for more than six months, their tenancy becomes a 'Part 4 tenancy'. These afford occupants more rights and means that landlords are required to cite specific grounds for terminating a tenancy.
The longer a person is a tenant in a house, the longer the period of notice a landlord is required to give.
A fixed-term lease covers a certain time period. These can be for any period, although generally speaking, are for around one year.
When the banks repossess a house, tenants' rights are kept in place.
In response to a parliamentary question asked by Ruth Coppinger earlier this month, Minister for Finance Michael Noonan, said that AIB, the Bank of Ireland and Ulster Bank had agreed to this legislative framework when dealing with buy-to-lets.
What happens if the house is then sold? 
While a tenants tenancy might be protected by the 2004 Act, once sold institutions frequently initiate proceedings to remove the tenant.
A notable incident of this happening was in the case of Martin and Violet Coyne, who were evicted from their property in Castleknock in August of last year. 
Notably the couple had never failed to make a rental payment.
In her question to the Finance Minister, Coppinger said that the problem was on the rise, as, "with house prices rising, it is worthwhile for the banks to sell properties and reduce the debt on their balance sheets."
The Minister responded by acknowledging that while situations where lending agencies are "unaware of, or are ignoring, the law", do arise, discussions were ongoing between the Private Residential Tenancies Board (PRTB) and the Central Bank on how to make tenants' rights clearer to lending agencies and that they were working on developing a code of practice for this circumstance.