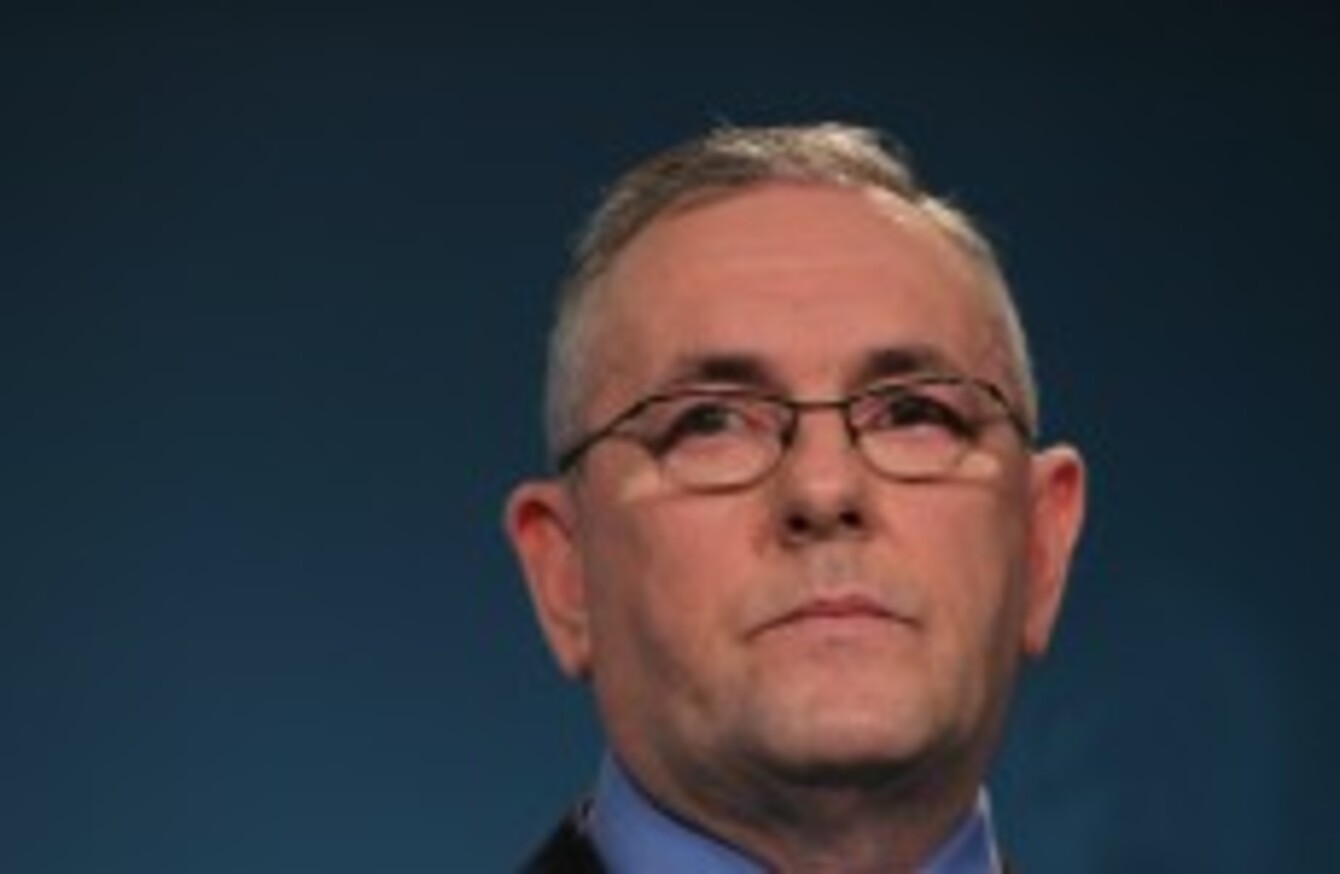 Fianna Fáil TD John McGuinness chairs the Public Accounts Committee
Image: Photocall Ireland
Fianna Fáil TD John McGuinness chairs the Public Accounts Committee
Image: Photocall Ireland
SENIOR MANAGEMENT AT the State's training and employment agency FÁS are to appear before the Dáil Public Accounts Committee today to answer questions about its accounts for 2010.
The committee, chaired by Fianna Fáil TD John McGuinness, is examining FÁS's 2010 accounts as well as well as looking at the overall efficiency of the agency which spends almost €1 billion annually.
Appearing before the committee to answer questions today will be the agency's director general Paul O'Toole and chairman Michael Dempsey.
It is estimated that at any one time there are 50,000 people participating in FÁS programmes and demand for its services is particularly high due to the economic recession and level of unemployment in Ireland.
McGuinness said: "Now, more than ever, we need a national training organisation that provides not only value for money for the taxpayer but also makes a real difference to the individual who has lost his or her job and requires retraining and a new set of skills to get back into the workforce.
FÁS is charged with making that difference and we will want to know how they are mesuring effectiveness. The quality of training must be benchmarked and the type of training must be based on the needs of the industries that will provide the jobs that will enable Ireland to climb out of recession.
The committee will also look at the restructuring and reform of the agency which has seen one part of its responsbilities transferred to the Department of Social Protection while the training arm of FÁS is now under the control of the Minister for Education and Skills.
As part of this the committee will also question senior officials from the departments of Social Protection and Education and Skills.
These changes are part of government plans, announced earlier this year, which will eventually see the agency renamed SOLAS (Seirbhísí Oideachais Leanúnaigh agus Scileanna), meaning 'beacon' or 'light' in Irish.
The changes follow the controversy that arose in 2008 when it emerged that management at FÁS had spent some of its annual budget on foreign holidays for executives and their partners as well as more €600,000 on a television advert that never aired.
McGuinness added that the committee would be looking at the new controls in place "that should ensure that the mistakes of the past are not repeated."