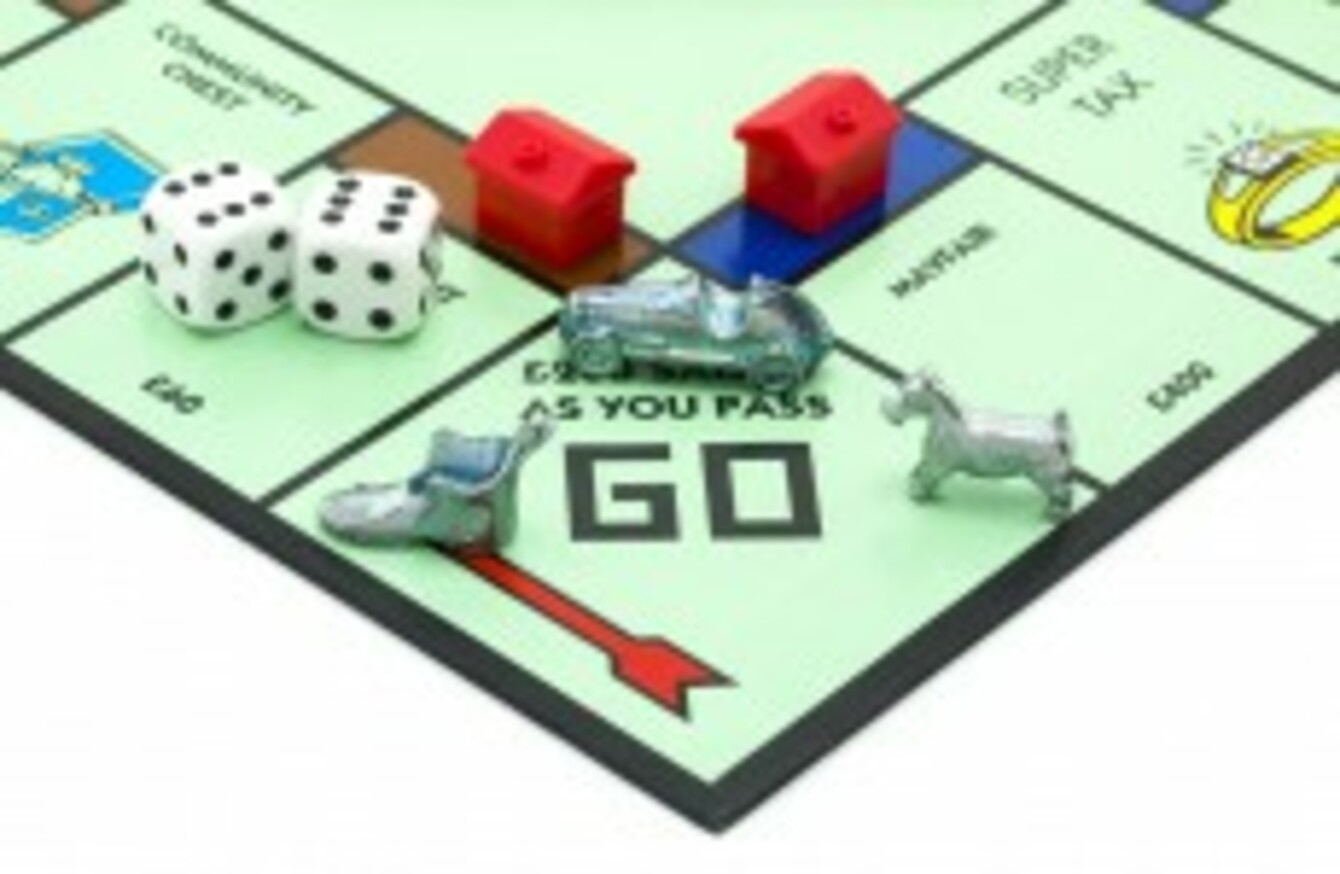 Image: Shutterstock/urbanbuzz
Image: Shutterstock/urbanbuzz
GALWAY IS SET to get its own Monopoly board, and along with it, one charity will get the opportunity to acquire some prime real estate.
The new board will be released in October this year, before the start of the Christmas rush, and will feature 22 property landmarks from around Galway.
The new board was announced in April and now, gaming company Hasbro has reopened the voting lines to allow the public to decide which charity will be featured.
Whatever charity is selected will be positioned in one of the board's more desirable spots.
It will appear as a Community Chest or Chance spot, and will sit next to whatever plush Galway landmarks replace the locations taken up by Mayfair and Park Lane on the original UK Monopoly board.
Any charity being featured is required to be registered with the Charity Commission as well as having a distinctive Galway connection.
The selection of all of the other locations on the board was open to a public vote which has now closed and will be announced when the board is unveiled later this year.
Speaking about the new board, Rob Osborne, games chief with Winning Moves UK, said, "We have received the most wonderful suggestions and nominations… we would like to formally thank each and every person who has voted. Now, as an extra thank you, we've decided to offer a charity its very own prime location."
Anyone looking to put forward a charity can send their votes into galway@winningmoves.co.uk or to GALWAY, Winning Moves UK, 7 Praed Street, London, W2 1NJ.