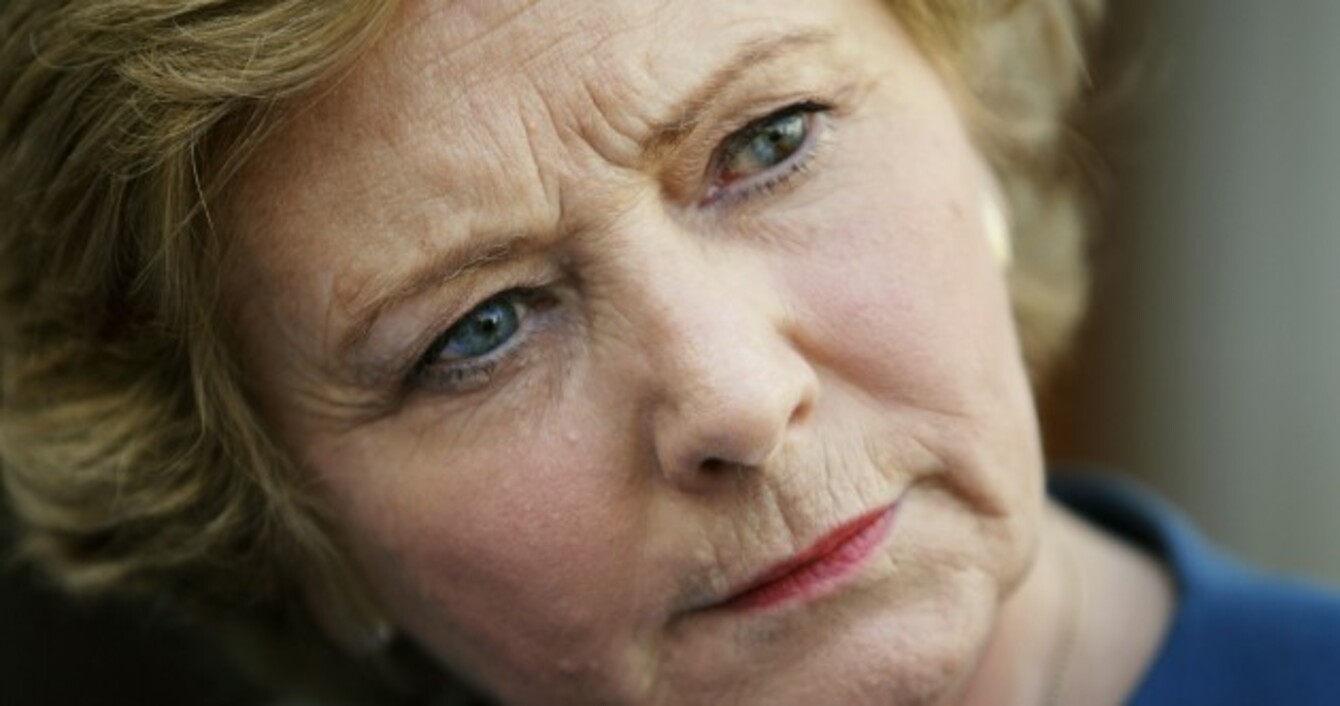 Image: PA Archive/Press Association Images
Image: PA Archive/Press Association Images
JUSTICE MINISTER FRANCES Fitzgerald has said a cross-border inquiry into child sexual abuse allegations involving members of the republican movement is being considered.
This comes after her meeting on Friday with her Northern Ireland counterpart David Ford, where the two ministers discussed "very disturbing revelations in relation to the cover up of sexual abuse by paramilitary organisations."
Speaking in Cork earlier today, Fitzgerald said a North-South inquiry would be "challenging, but certainly under consideration."
RTÉ is also reporting that Gardaí have been given the names of more than 30 alleged IRA sex offenders thought to have been moved to the Republic.
Those names have also been given to Túsla, the Child and Family Agency.
Túsla's Chief Executive Gordon Jeyes said in a statement that the agency had also contacted services north of the border "to ensure that the Agency has all information necessary for the protection of children."
This evening, Sinn Féin president Gerry Adams accused the government of playing politics on the issue, and repeated his call for anyone with relevant information to report it to the appropriate authorities.
Sinn Féin has proposed a victim-centred approach to this matter, an approach that will provide support to victims and access to the justice system…
The Irish government has instead set aside the needs of all victims, opted to brief the media and pursue a selective party political approach to dealing with the issue of abuse.
Belfast woman Mairia Cahill has accused Adams of being among several Sinn Féin members who covered up her alleged rape at the hands of a senior IRA member.
The Louth TD denies those allegations.
Cahill has herself called for a statutory investigation into the alleged relocation of child abusers within the republican movement.
Over the weekend, she told RTÉ's Saturday Night Show that she would like to see an inquiry along the lines of the McAleese investigation of the Magdalene Laundries, and said Gardaí had so far been given "about 30 names" by individuals including herself.