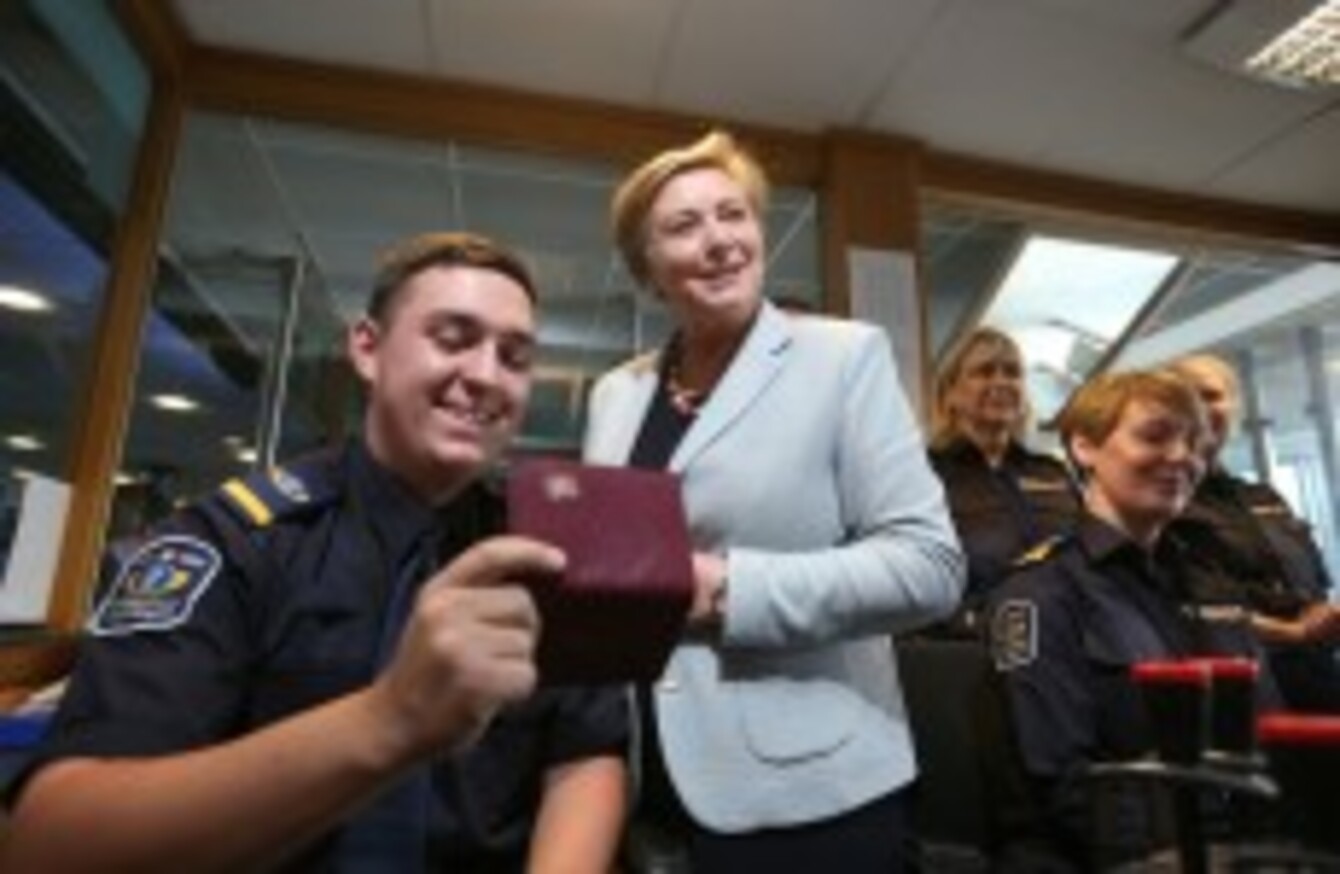 Minister for Justice and Equality Frances Fitzgerald at the airport yesterday
Image: Niall Carson/PA Wire
Minister for Justice and Equality Frances Fitzgerald at the airport yesterday
Image: Niall Carson/PA Wire
GETTING YOUR PASSPORT checked by members of the Gardaí is set to become a thing of the past.
Instead civilian immigration officers are set to take up the role.
In recent years there has been a substantial reduction in the number of garda stationed at the airport, dropping from 120 in 2008 to just over 60 today.
The new changes aim to free up these individuals to deal with engage in frontline policing work.
The new changes were announced in September 2014.
Speaking about the move, minister for justice Frances Fitzgerald, said, "In particular I am pleased that this programme is freeing up Gardaí for core policing duties and allowing the much reduced number of Gardaí who will continue to be based at the airport to focus on the policing and intelligence aspects of border control rather than routine immigration and passport checks."
Immigration arrangements 
From October the civilian immigration officers will be taking up their positions in Terminal 2 with this being extended to the rest of the airport shortly after.
The programme will bring about a reduction in costs from €7 million to approximately €3 million once completed.
An estimated 4.2 million people visiting Ireland during the summer months of July and August.
The Dublin Airport Authority has said that it expects more than 24 million people to pass through this year, making 2015 the busiest year that it has ever had.
Changes
The change to immigration control comes alongside changes to how people will be able to pass through the airport.
There will be a roll-out of an additional 15 e-gates, which it is hoped will speed up the process.
Passenger will also be able to view the estimated time that it will take them to clear security.