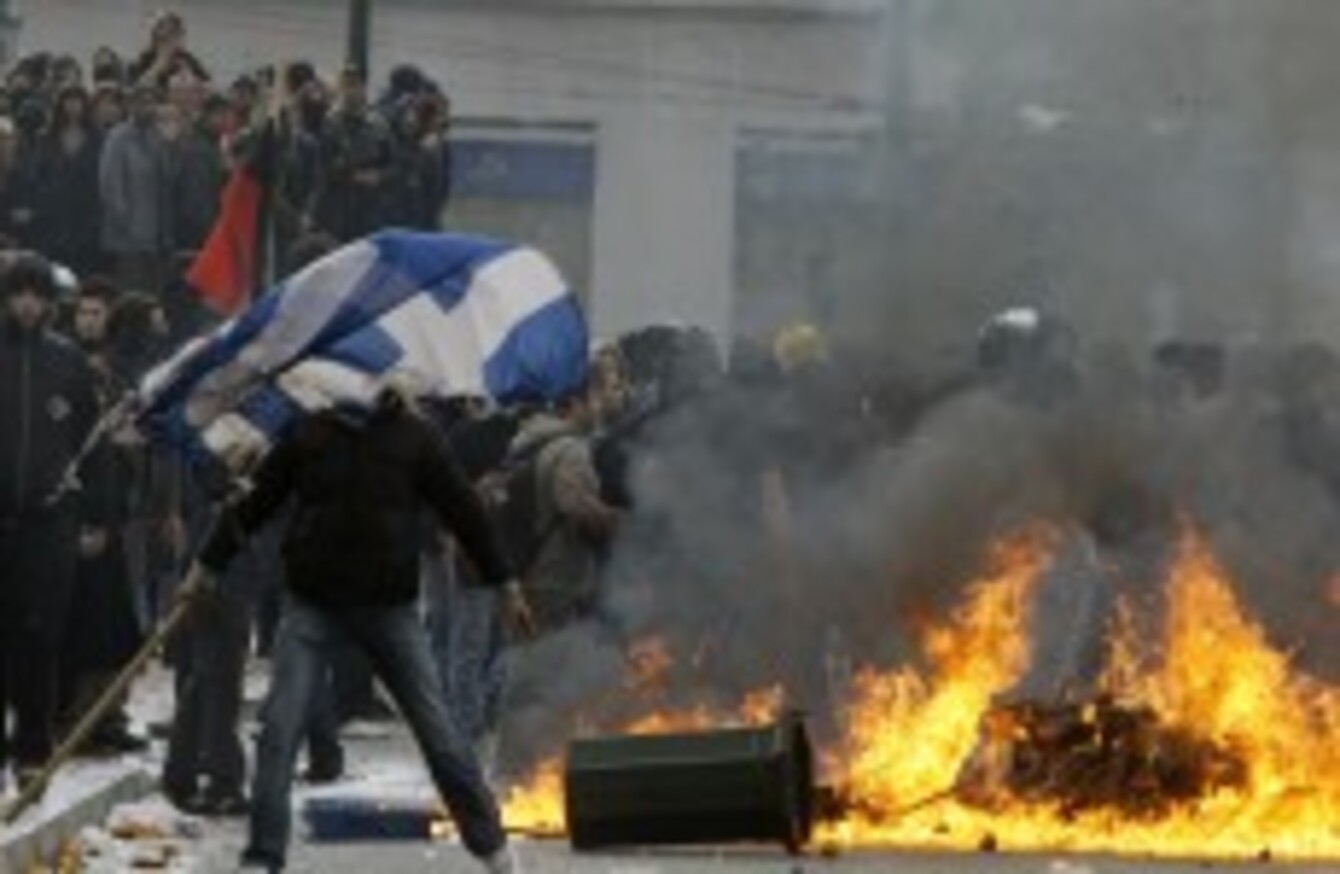 Image: Petros Giannakouris/AP
Image: Petros Giannakouris/AP
A REPORT prepared for European finance ministers on the state of Greece's debt-crippled economy has suggested that the country may not be able to return to the world's money markets for another decade at least.
The report, prepared for yesterday's meeting of finance ministers which prefaced tomorrow's summit of heads of state, outlined that the situation in Greece had taken "a turn for the worse" since the conclusion of the fourth quarterly Troika review in July.
It also outlined the potential need that Greek bondholders may have to face haircuts of up to 60 per cent on their investments, as Greece struggles to keep its head above water given its massive obligations.
The Greek economy, which the Troika had hoped would be reformed through "structural reform-driven increases in productivity", was instead "adjusting through recession and related wage-price channels".
The report's unnamed authors based their document – which outlines a potential path for the Greek economy until 2030 – projects that the massive haircuts will be needed due to a slower-than-expected economic recovery, and lower proceeds for the sale of state assets.
The economy will contract by 5.5 per cent in 2011, the report says, and by another 3 per cent in 2012; thereafter, the economy will grow by 1.25 per cent for two years, before growth of about 2.6 per cent in the latter half of dhis this decade.
Return to markets by 2021
The authors say that if Greece follows the usual criteria of returning to the open money markets – requiring three years of economic growth, and needing its debt to drop below 150 per cent of GDP – an entire decade may have passed.
"This is admittedly an arbitrary rule, and is used for illustrative purposes to give an indication of the scale of official support that could be needed to fill any financing gap until market access is restored in 2021," the report writes.
It adds that making Greece's debt burden sustainable will require "an appropriate combination of new official support on generous terms and additional debt relief from private creditors".
It continues:
To get the debt down further would require a larger private sector contribution (for instance, to reduce debt below 110 percent of GDP by 2020 would require a face value reduction of at least 60 percent and/or more concessional official sector financing terms).
The report will heap further pressure on European leaders to agree a major deal to fight the Greek crisis when they meet tomorrow; at present there is no sign of a breakthrough at those talks, with France and Germany still divided over how to act.