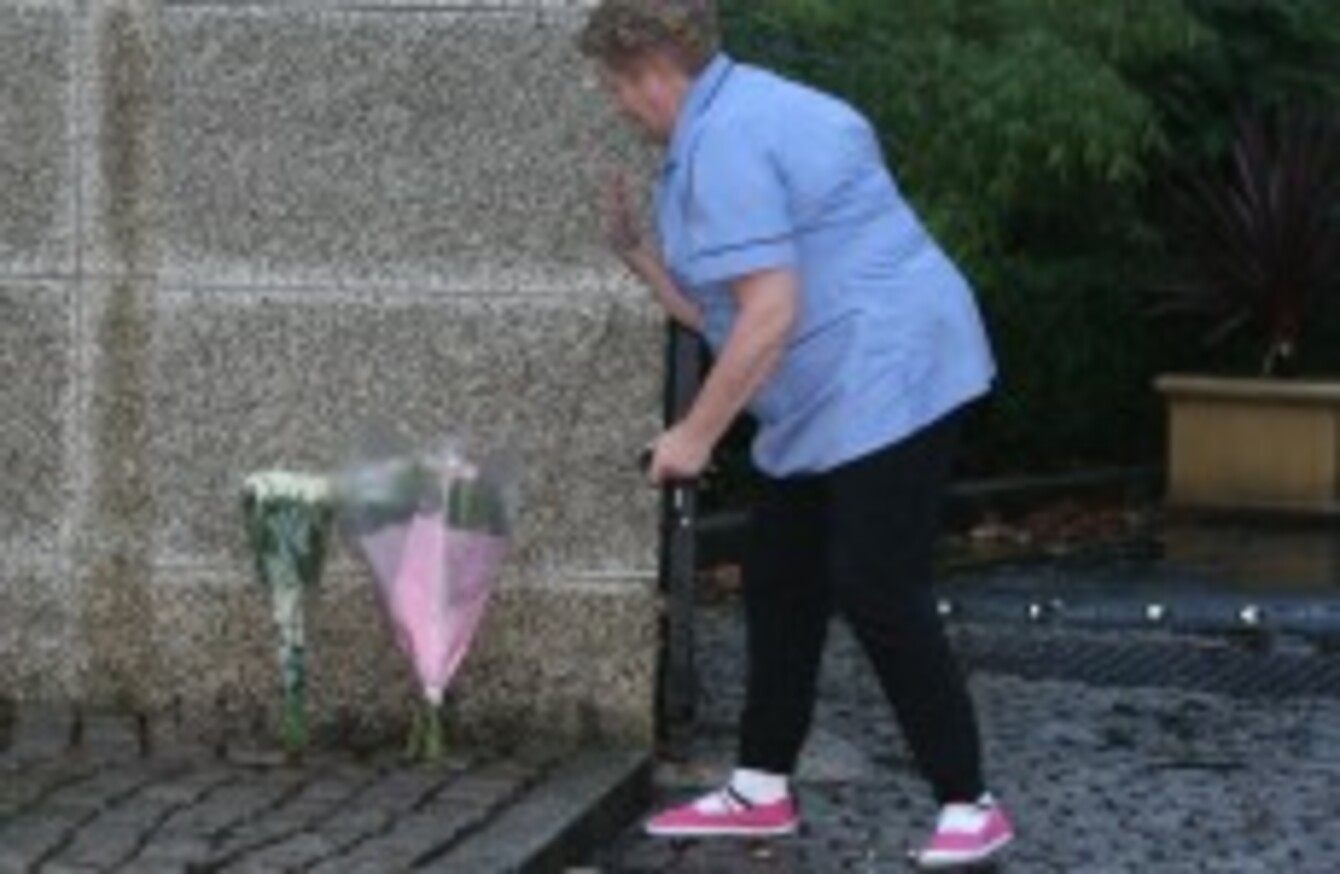 A local leaves flowers at the scene at Ballybrack yesterday.
Image: Niall Carson
A local leaves flowers at the scene at Ballybrack yesterday.
Image: Niall Carson
THE HEAD OF Tusla, the State's dedicated child and family agency, has said his staff will work closely with gardaí in the investigation of Hassan Khan's killing.
The two-year-old was found dead at an apartment in Ballybrack yesterday. It's understood he died from stab wounds.
Khan, who lived with his mother at the first floor apartment, was the subject of a nationwide Garda Child Rescue Alert in August.
The toddler was found safe and well a short time later on that occasion.
The family have had contact with Tusla, and in a statement this morning, its Chief Executive, Gordon Jeyes said…
"Following the death of a child, particularly in circumstances as tragic as the death of little Hassan, it is important that we all take the time to mourn a life not lived.
"In the period immediately following Hassan's death, the focus for Tusla will be on supporting those who knew and worked with the little boy and his family.
In due course, the Child and Family Agency will work with any investigating body to provide all information available both in terms of any supports offered previously to the child and his family and any information, which may cast light on why this tragic death took place.
Tusla was established on the 1 January this year. The agency took over operations from HSE Children & Family Services, the Family Support Agency and the National Educational Welfare Board. It has around 4,000 staff around the country, and a budget of some €600 million.
Child Rescue Alert
Garda Child Rescue Alerts are only ever initiated when there is a reasonable belief that there is an immediate and serious risk to the health and welfare of a child.
They result in messages being displayed on digital motorway signage, and in train and ferry stations. Every media outlet in the country is also informed, and images of the child are sent out.
The system was launched in May of 2012, and is used sparingly by gardaí.
A woman in her 40s has been arrested in connection with the young child's death.