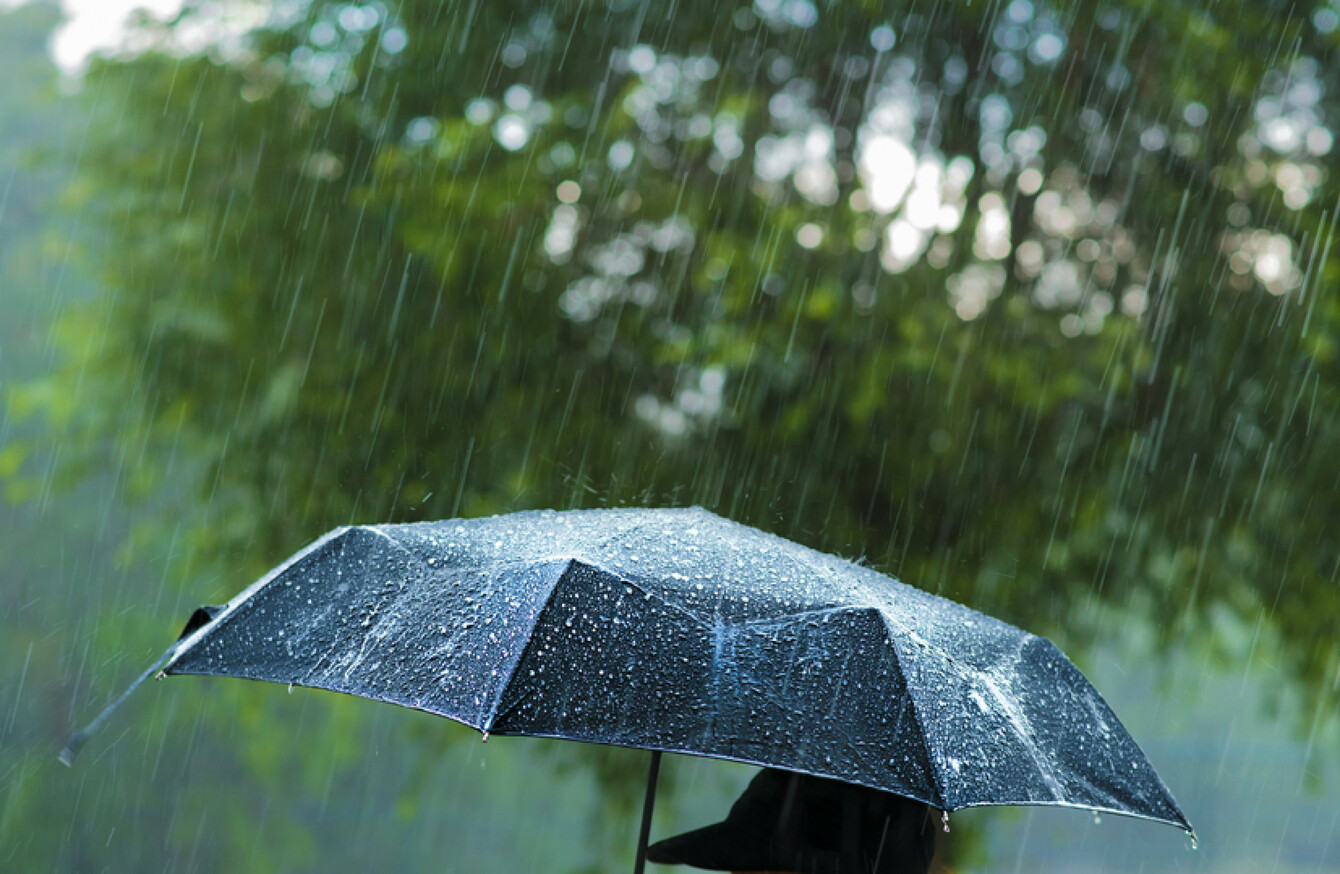 Image: Niyom Napalai via Shutterstock
Image: Niyom Napalai via Shutterstock
A STATUS YELLOW weather advisory is in place for Munster, Leinster, Cavan and Monaghan today.
Rain is set to become widespread today, turning heavy in many areas, with a risk of spot flooding. Met Éireann says there will be totals of 25 to 35 mm.
The warning was issued at 7am and will remain valid until 3am tomorrow morning.
Clearer condition in the west will extend gradually eastwards to all parts during the evening and early night.
Tomorrow  is expected to be a bright day with sunny spells and highs of 16 degrees.
There will be some scattered showers in Atlantic coastal counties in the morning, extending further eastwards during the day.