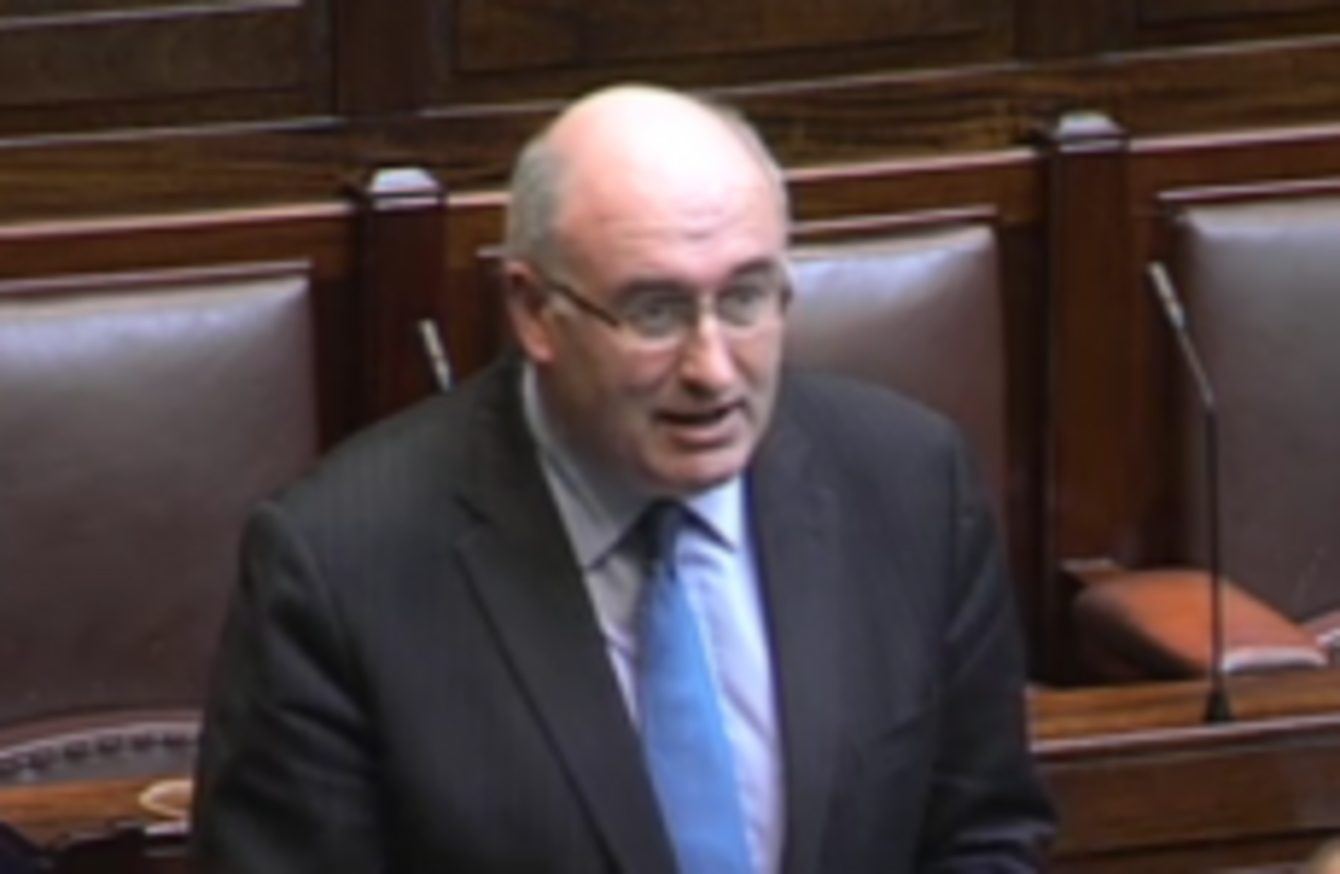 ENVIRONMENT MINISTER Phil Hogan has insisted that he will not consider an extension to the registration period for the Household Charge.
Speaking in the Dáil this afternoon, Hogan said Fianna Fáil proposals to give people until the end of September to register without penalties would be rejected out of hand.
"I operate on the basis that people will come up to a deadline," Hogan said. "Like motor tax, they will pay."
Hogan said deadlines served only as an incentive to allow people to delay paying the charge, claiming that only 25 per cent of eligible households had paid the household charge a week before the March 31 deadline.
"If you extend the deadline, people will wait to the next deadline to pay," Hogan insisted, adding:
Everybody knew what the deadline was. I will not be extending any exemptions for people who haven't paid to date. [...]

People knew exactly where they stood in relation to this charge.
The minister also said that the appropriate data-sharing protocols had been put in place allowing local authorities to identify households which had not registered for the charge, and for those households to be sent reminder letters "over the summer months".
Hogan acknowledged that there had been some difficulties processing the exemptions for households in ghost estates, and said he had asked the managers of county and city councils to act "sympathetically" in cases where households in such estates had been incorrectly levied.
Figures released this afternoon showed that 934,260 households had registered either to pay the charge, or for a waiver. Households paying the charge now are liable for charges of €112.01, when penalties and interest is included.