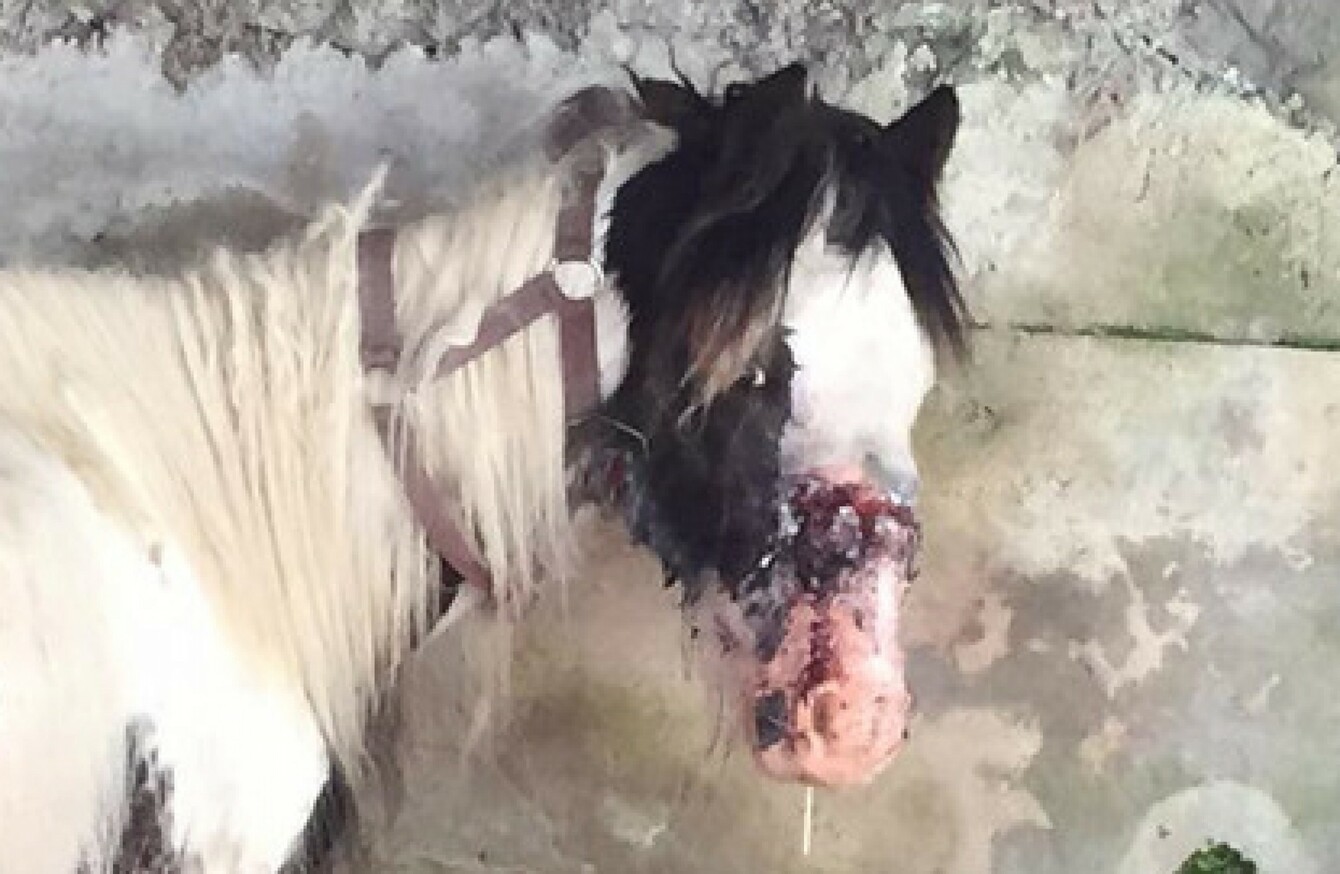 Warning: This article contains graphic images.
A HORSE THAT was dumped in Clondalkin was in pain and infected after a headcollar, that had been left on it when it was just a few months old, became embedded into the animal's head as it grew.
Last month a member of the public contacted My Lovely Horse Rescue after seeing the wounds on the horse's head.
The horse, named Gerry, had been dumped in the Fonthill fields in Clondalkin and proved to be too wild to be caught at first.
The damage from the headcollar reached the bone on the horse's head and he had a live maggot infection.
Volunteers from My Lovely Horse Rescue attempted to catch the horse but had no success.
After making an appeal to other organisations, operations manager at Dublin Zoo Gerry Creighton came on board to try and catch the horse using a tranquiliser gun.
Creighton, a vet and a team of volunteers tried to catch Gerry on three separate occasions but were unable to do so.
Finally on their fourth attempt on Thursday 26 May the team managed to sedate the horse using four darts over four hours – usually a horse needs just two darts.
Gerry is now being treated at the My Lovely Horse farm and is no longer in fear of people.
Source: My Lovely Horse Rescue/YouTube
Last year Dublin City Council had to put down several horses from severe neglect.
Councillor Francis Timmons said, "No one should have any animal if they can't look after it.
I am sick to my stomach with this, it's disgusting and inhumane. I am sick that anyone could leave an animal like this'.
He said that up to 15 horses are neglected in the area and they're left "suffering from malnutrition and lack of care".
"While my Lovely Horse rescue have saved some horses they could in distress it may be too late for some of these."
He added that stronger laws and fines are needed to deal with the issue.