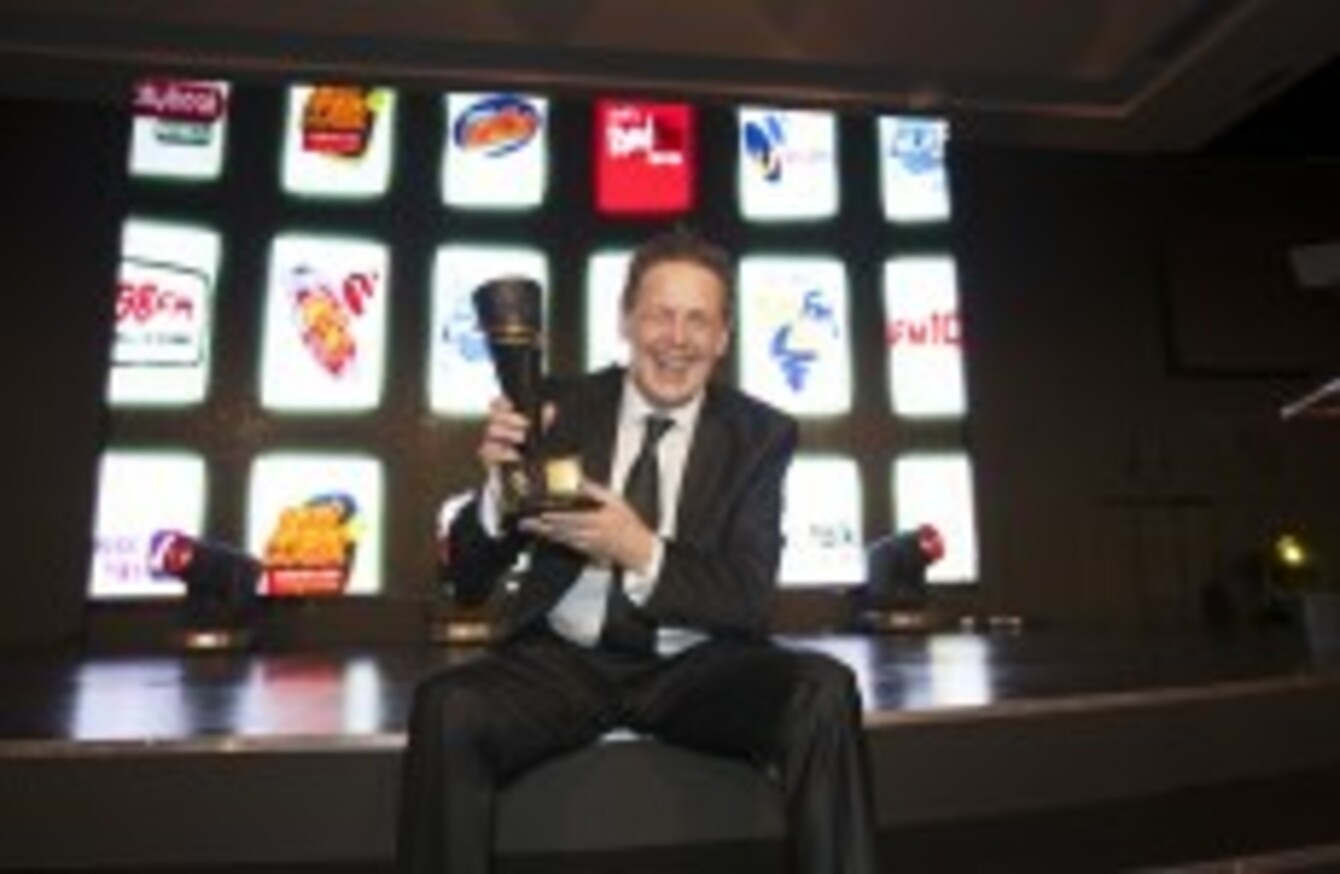 No jumper, Ian?
Image: PPI Radio Awards
No jumper, Ian?
Image: PPI Radio Awards
HE BROUGHT US Zig and Zag on Dempsey's Den but his first love was always radio.
And tonight, the industry proved it wasn't an unrequited feeling.
Ian Dempsey was honoured with the Outstanding Achievement Award at the PPI Radio Awards this evening.
He joins an impressive list of previous winners that includes Michéal Ó Muircheartaigh, Jimmy Magee, Marian Finucane, Des Whelan, Gay Byrne, Larry Gogan, Mario Rosenstock and Fiona Stack.
The Today FM presenter was praised by PPI chief executive Dick Doyle for being "unchanged by his success".
"It's almost a presumption to say that a strong ego is necessary to achieve success of any kind. Yet in contrast to this, Ian Dempsey has remained at the top of his game for 25 years," he said.
"Ian's unassuming personality belies the myth that only the aggressive will succeed. He has charted his way to the top showing understanding for all around him and never failing to understand the needs and ambitions of his audience."
Dempsey moved to Today FM in 1998 when he was offered the breakfast show by the newly-launched station.
"Launched with one of the great advertising lines, "Look Who We've Poached for Breakfast", Ian set out to add a new dimension to his radio career with a brand new team and his own brand of positivity and fun for Ireland's early morning risers," continued Doyle.
"Ian Dempsey has won the hearts and minds of the Irish public more than once and is living proof that while it is nice to be important, it's more important to be nice."