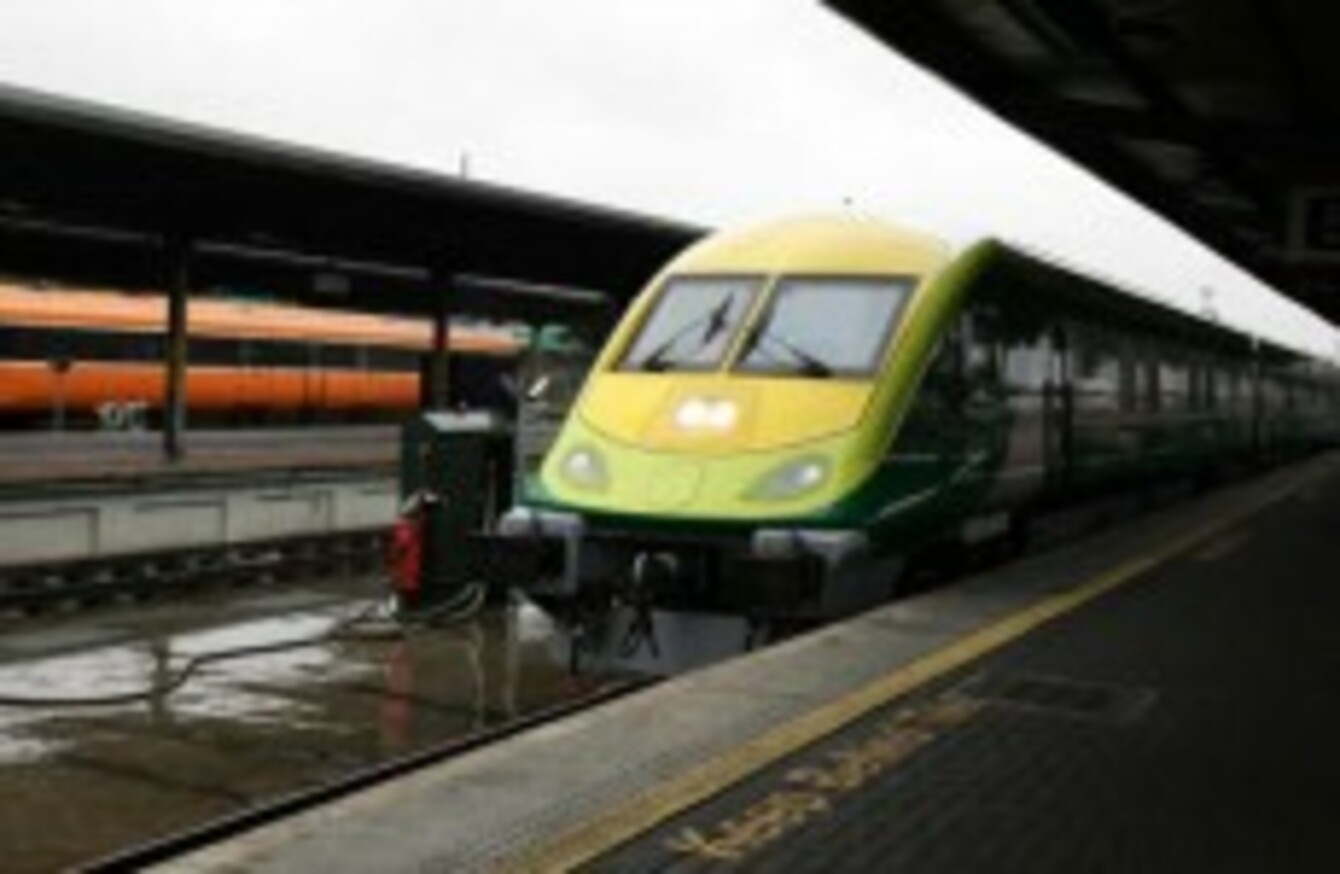 Image: Eamon Farrell/photocall ireland
Image: Eamon Farrell/photocall ireland
IARNÓD ÉIREANN BOSS David Franks is set to return from holiday in Mauritius as a planned strike action by workers is set to go ahead, TheJournal.ie has learned.
The company chief is due to return on Saturday morning.
Speaking to TheJournal.ie, spokesperson for Iarnród Éireann Barry Kenny, said:
With NBRU and SIPTU intent on progressing with this industrial action… Mr Franks has brought his travel arrangements home to Ireland forward, and will travel on Saturday to continue to lead the management of the situation from head office from Sunday morning.
Chief executive Franks has been involved in a number of conference calls with his staff over the past number of days tracking the progress of negotiations.
There had been some controversy over his decision to take annual leave at a time of strike action by rail workers, with his vacation destination making front page headlines today.
Irish Rail workers are set to strike on Sunday and Monday over proposed pay cuts. The cuts are set to take effect on Sunday and will see workers who earn less than €56,000 receiving a pay cut of 1.7% and those earning over €100,000 receiving a pay cut of up to 6.1%.
On the contact Franks has had with his staff, Kenny said:
He has been in constant contact with the company. Through phone, email and conference calls. He was involved in a conference call with senior management last night and another one this morning.
Another conference call with the wider management team of Iarnród Éireann is set for tomorrow.
The industrial action is being taken after cuts were rejected by the SIPTU and NBRU trade unions. Speaking to TheJournal.ie, NBRU general secretary Dermot O'Leary, said:
I find it extraordinary that at a time when my people are being asked to take pay cuts the manager of the company is off in the Indian Ocean…this absence by the captain of the ship does nothing but undermine the confidence of the workers.
There are also strikes planned for All-Ireland Final Sundays on 7 September and 21 September.