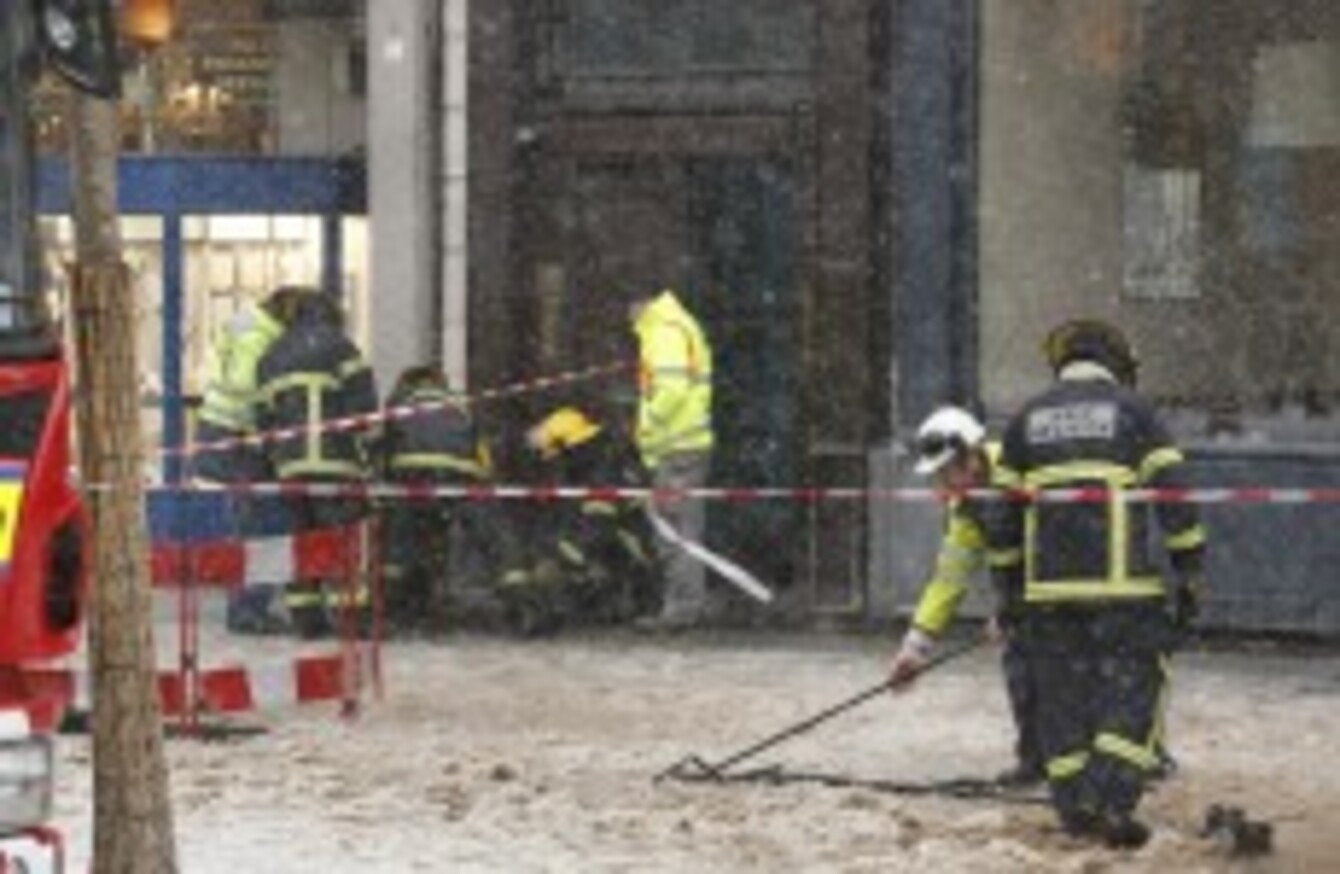 Image: Julien Behal/PA Archive
Image: Julien Behal/PA Archive
O'CONNELL STREET has fully re-opened to traffic after having its traffic closed southbound this afternoon, following a suspected gas explosion on the street.
Fire engines and gas and electricity workers were immediately summoned to the scene, following a loud bang from inside the Kylemore Cafe at the corner of O'Connell St and North Earl St at about 12:30pm.
The building was immediately evacuated, with about 50 people exiting, though there was no immediate indication of the cause of the explosion (excepting, of course, a gas leak).
Nobody was injured.
Gas explosion on O'Connell St (1)

Gas explosion on O'Connell St (2)

Gas explosion on O'Connell St (3)