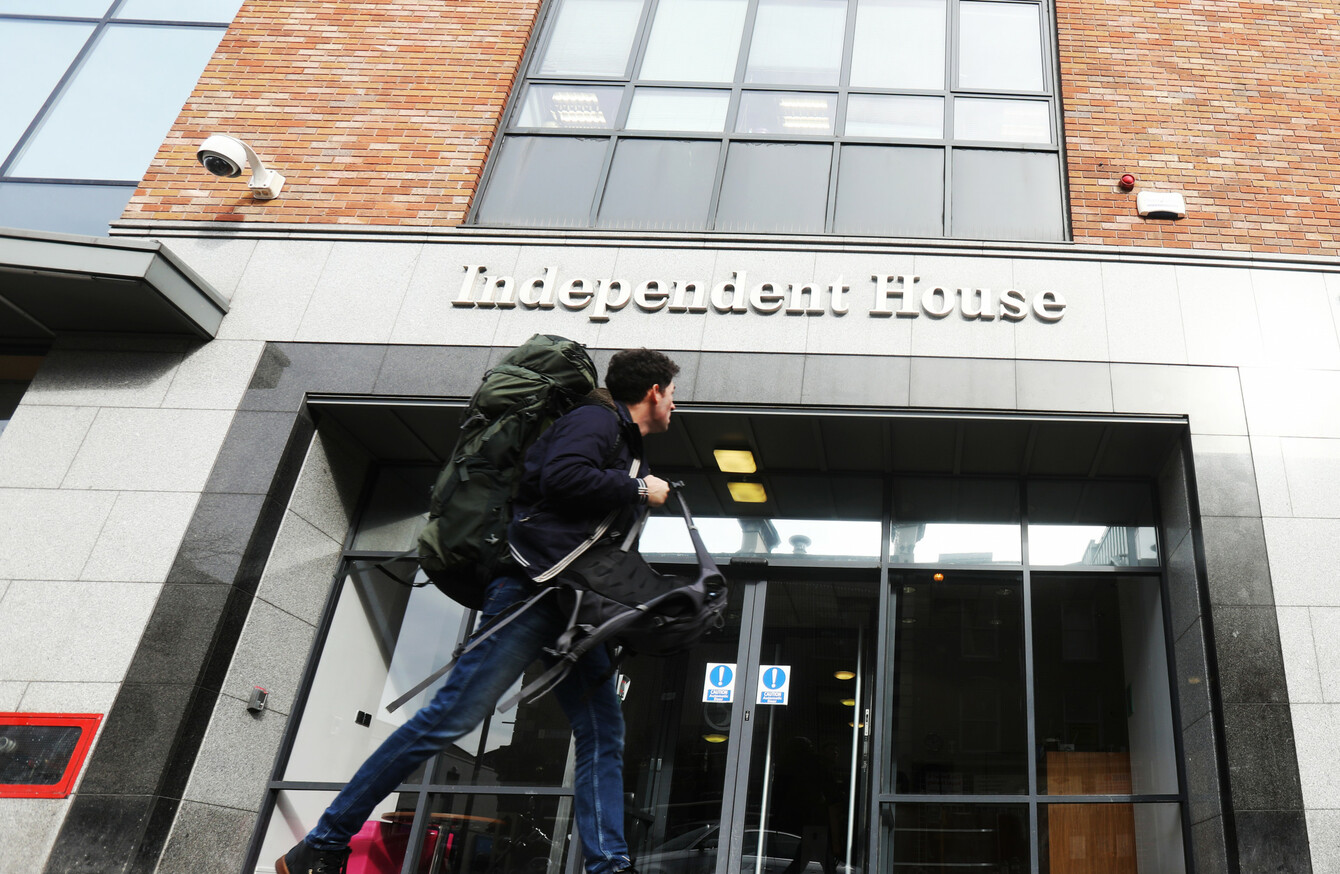 INDEPENDENT NEWS AND Media (INM) is currently embroiled in controversy and staff at the company have spoken out about their fears about it.
An alleged data breach at the company which publishes the Irish Independent, Herald and Sunday World among others has piqued the interest of the Office of the Director of Corporate Enforcement (ODCE) – the State's corporate governance watchdog which has applied to the High Court to appoint inspectors to investigate the media group.
It was revealed this week that the group's IT system back-up tapes may have been removed from INM's premises. It is alleged that data, including the names of a number of journalists who worked for the company, was searched by a third-party company called Trusted Data Solutions. It is also feared that thousands of emails could have been searched and confidential sources compromised.
Staff at INM are being urged to distance themselves as much as possible from the furore. In the last two days, management has met with journalists and has told them that their jobs are safe and that the company will continue investing in new staff.
However, many INM employees are fearful about what this means for the company.
Speaking to TheJournal.ie, current staff members at INM said that it's a case of "wait and see" if the High Court actually appoints an inspector in the first place.
Until then, they are being instructed to carry on as normal – something many staff are finding difficult to do.
One said: "There's this strange atmosphere around now. There is definitely a sense of fear for the future. It's because we don't know what's going to happen. It's not helpful that other news organisations seem to be getting a great kick out of this. There are a lot of good hacks here who are worried about their jobs."
There is also a creeping sense of anger forming among many senior reporters – specifically about the possibility that their confidential sources may have been compromised as a result of any alleged data breach.
This poses a serious problem for those whose contacts are in State bodies such as An Garda Síochána and the HSE.
Another staff member added: "There are people who are rightly worried about their contacts. A garda can get years in prison for leaking information to journalists. These are journalists who have spent years and years making people trust them and now, just like that, the confidence and trust is broken and it's through no fault of their own."
Press Ombudsman Peter Feeney on Wednesday said that reports of journalists' emails allegedly being accessed by an external company are "deeply disturbing" and possibly "undermine" investigative journalism.
He said the breach undermines "the very core" of investigative journalism in that it "endangers the confidentiality" that a journalist may guarantee someone.
"As Press Ombudsman, it is deeply disturbing that communications between journalists and third parties can be accessed and used for purposes other than which they originated. It undermines investigative journalism and therefore it is a deep, deep concern."
He elaborated on how it could become a problem.
"A lot of journalism depends on people passing on information to journalists, the journalist then goes and investigates it and if there's a story in it that story will be published. If a person has a doubt whether the guarantee of confidentiality means anything, they won't pass on that information and journalism will suffer."
The INM staff we spoke with did so under strict agreement that they not be named.