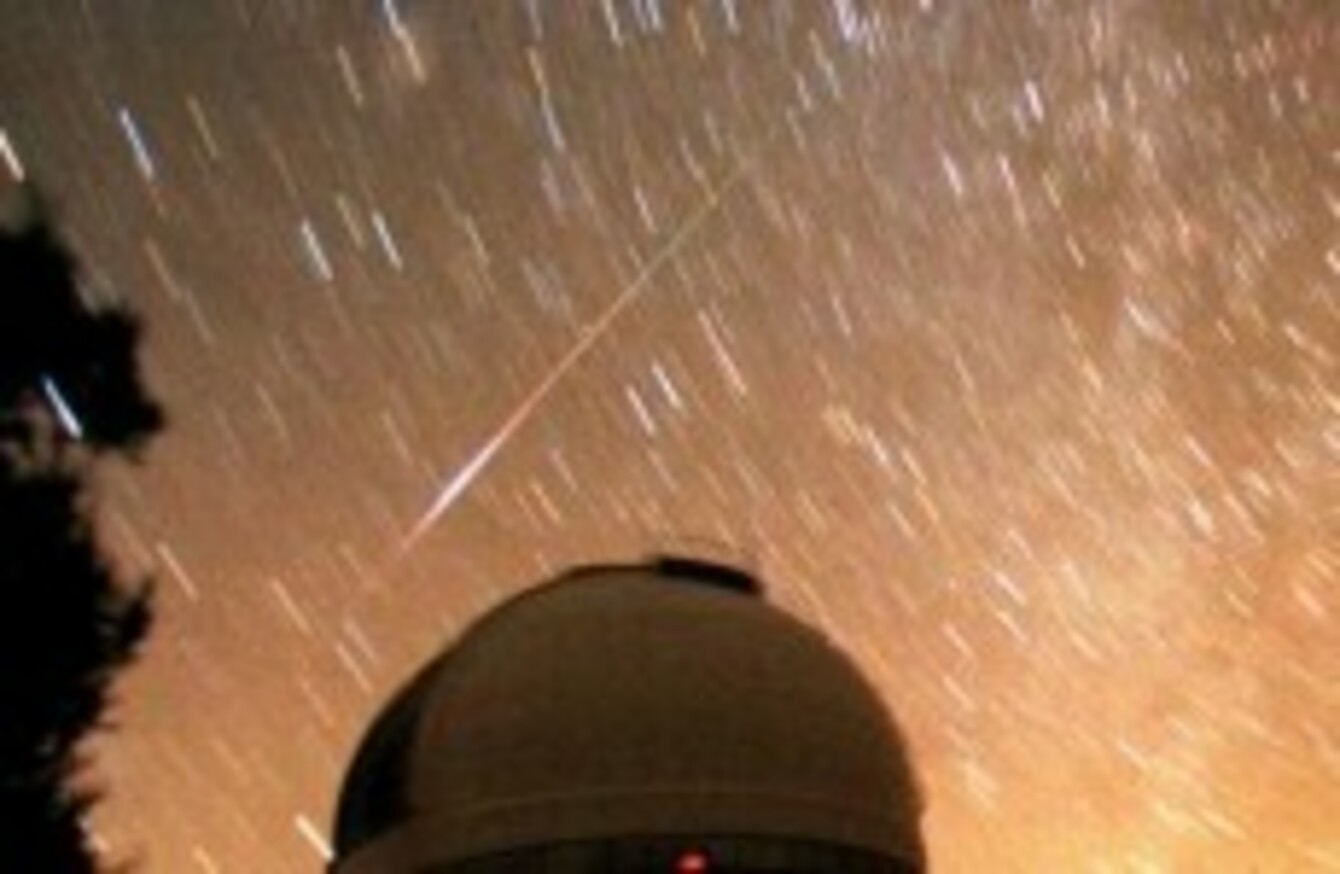 IF EVERYTHING IS looking a little black on planet Earth right now, this evening might be a good time to look to the heavens. Astronomy Ireland's David Moore has told TheJournal.ie that the skies will be putting on a dazzling light show tonight above Ireland.
The Leonid meteor shower is expected to rain down on us after dark and – it gets better – Mr Moore said "you only need partially clear skies to see them". The shower will look like shooting stars and will be visible to the naked eye. He added:
They will be there all night long but as always, people will be able to see more later in the evening. Tonight will be the best night to watch the shower but it will be visible tomorrow night and possibly Friday night also. No telescopes or binoculars will be needed to see the Leonids.
The earth is currently passing through a cloud of dust and debris left behind by the Comet Tempel-Tuttle. Some of this debris will enter our atmosphere in the form of the meteor shower.
Astronomy Moore are encouraging amateur star-gazers to record their experiences tonight and log them onto the www.astronomy.ie website as part of their Nationwide Leonid Watch. "People in urban areas have as much of a chance of seeing the shower tonight as those in rural areas so we would encourage people to get out and enjoy it," said Mr Moore. "People can go on the website and log what they see – it does have scientific value."