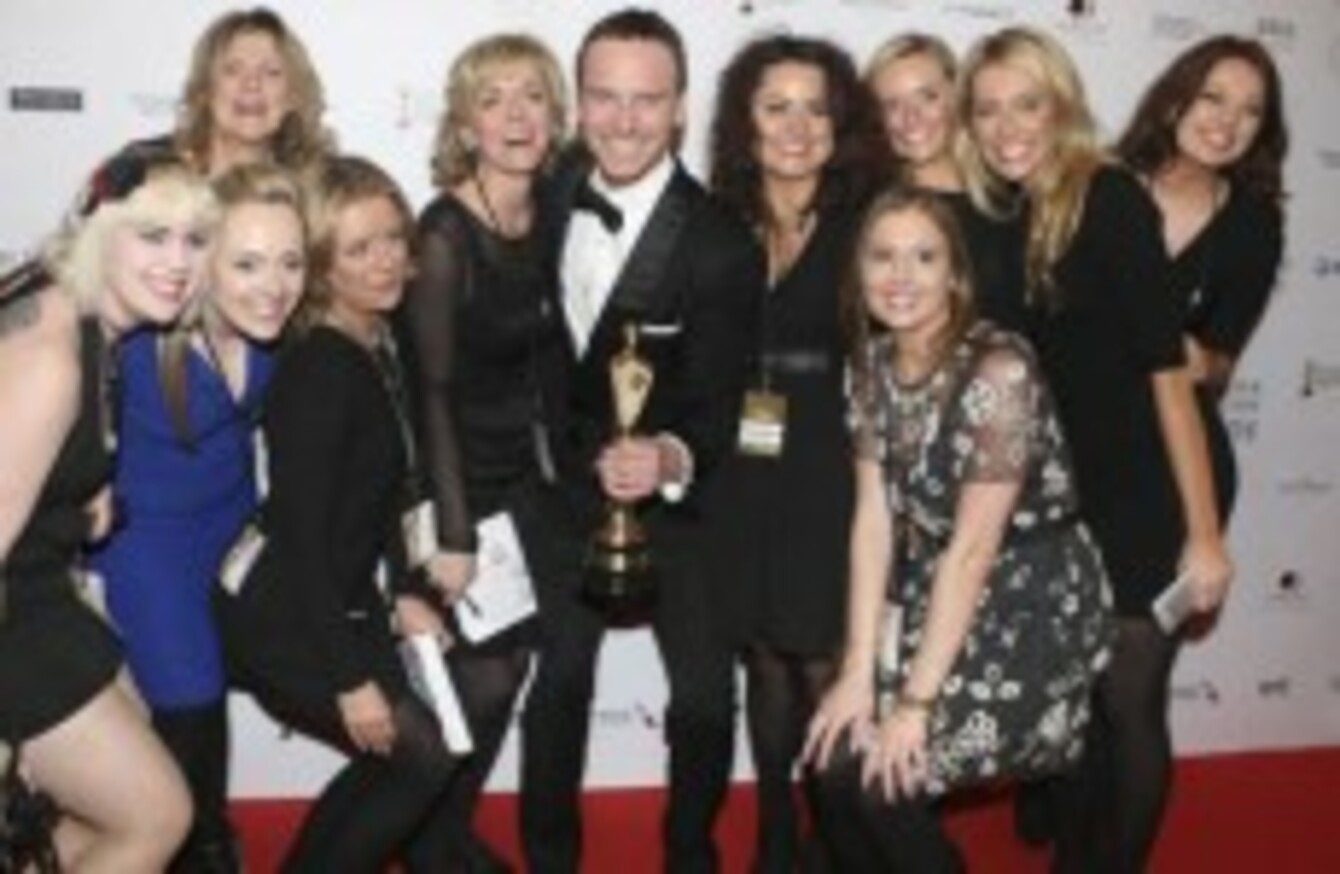 Michael Fassbender pictured with award at last year's ceremony.
Michael Fassbender pictured with award at last year's ceremony.
THE IRISH FILM Board (IFB) has stated that it will be supporting the 2015 IFTA award ceremony.
It was announced earlier this week that the award ceremony would be returning to TV3 in a new format that would see the broadcast of two programmes – one for film and drama and the other for television.
The IFB will be providing funding at a reduced level this year compared to previous years when they had part-funded a full-live broadcast.
The film and drama awards will take place on 24 May and, rather than an extensive live broadcast, a "one hour Awards Special" will be screened.
The television ceremony is set to be a "primetime 2 hour programme" and will take place in October.
In a release today, the IFB has stated that they believe in "the importance of ensuring that an Irish film and television award ceremony takes place on an annual basis and wishes to support an awards process".
They go on to say that they wish to:
Ensure that excellence within Irish film making will continue to be rewarded this year and it is hoped the ceremony will generate positive publicity and promotional opportunities for this year's nominees and award winners across all press and TV media.
The film board states that it is undertaking a review for a full broadcast of the awards to take place on RTÉ in 2016. It says it has invited a wide range of industry stakeholders to take part in these discussion, including the IFTAs.
RTÉ pulled out of broadcasting the ceremony after last year's broadcast which was heavily criticised on social media. 
Comment from the IFTA is pending.