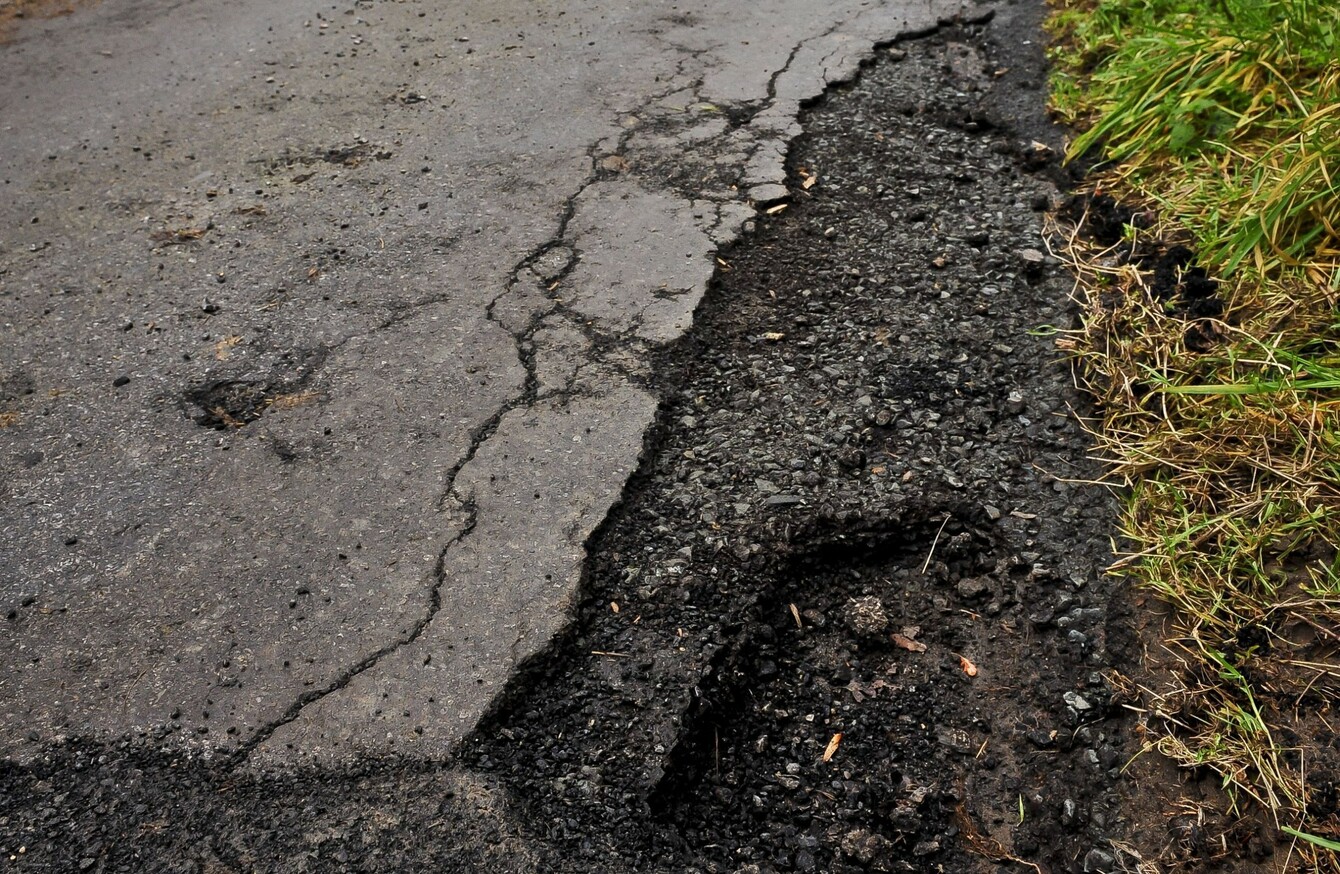 Image: Ben Birchall
Image: Ben Birchall
ALMOST A THIRD of Ireland's minor local roads have some level of structural distress.
A national survey of regional and local roads shows that 31% of local tertiary roads are showing signs of distress.
The report, published by the National Oversight and Audit Commission, finds that 24% of regional roads have no surface defects or are only showing signs of minor defects.
However, the survey results also indicate that 5% of regional roads, which carry large traffic volumes, display structural distress.
Extensive to moderate surface defects have been recorded in 44% of Ireland's regional roads.
The pavements along Ireland's regional roads are also in need of repair, with 24% having moderate to significant pavement defects. 35% of pavements along the local secondary roads are also defective.
While only five councils had fully surveyed all their roads by the end of 2014 – Cavan, Galway, Monaghan, Sligo and Wicklow – the majority of councils had completed at least some of the necessary survey work of their roads and pavements.
The report states that the data will be useful in future years when comparative figures  can be used to assess trends in road quality and allow for the targeting of resources to areas around the country that are most in need. 
Vacant housing 
The report also assessed the national housing situation as of 31 December 2014.
The total number of social housing dwellings in the sector as of that date was 153,773. A total of 4,919 units were vacant, accounting for 3.8% of social housing stock.
The report notes that this includes both housing stock that was subject to major refurbishment, and therefore was unavailable for tenancy during that period. It also states it includes units for which there was no actual demand, leaving the accomodation vacant.
This was particularly evident in some rural areas. In a number of rural authorities there was little or no demand for social housing units due to their rural or isolated location.
These units can be empty for a considerable period of time adding to the re-letting time average. This was highlighted as an issue by Leitrim and Roscommon County Councils.