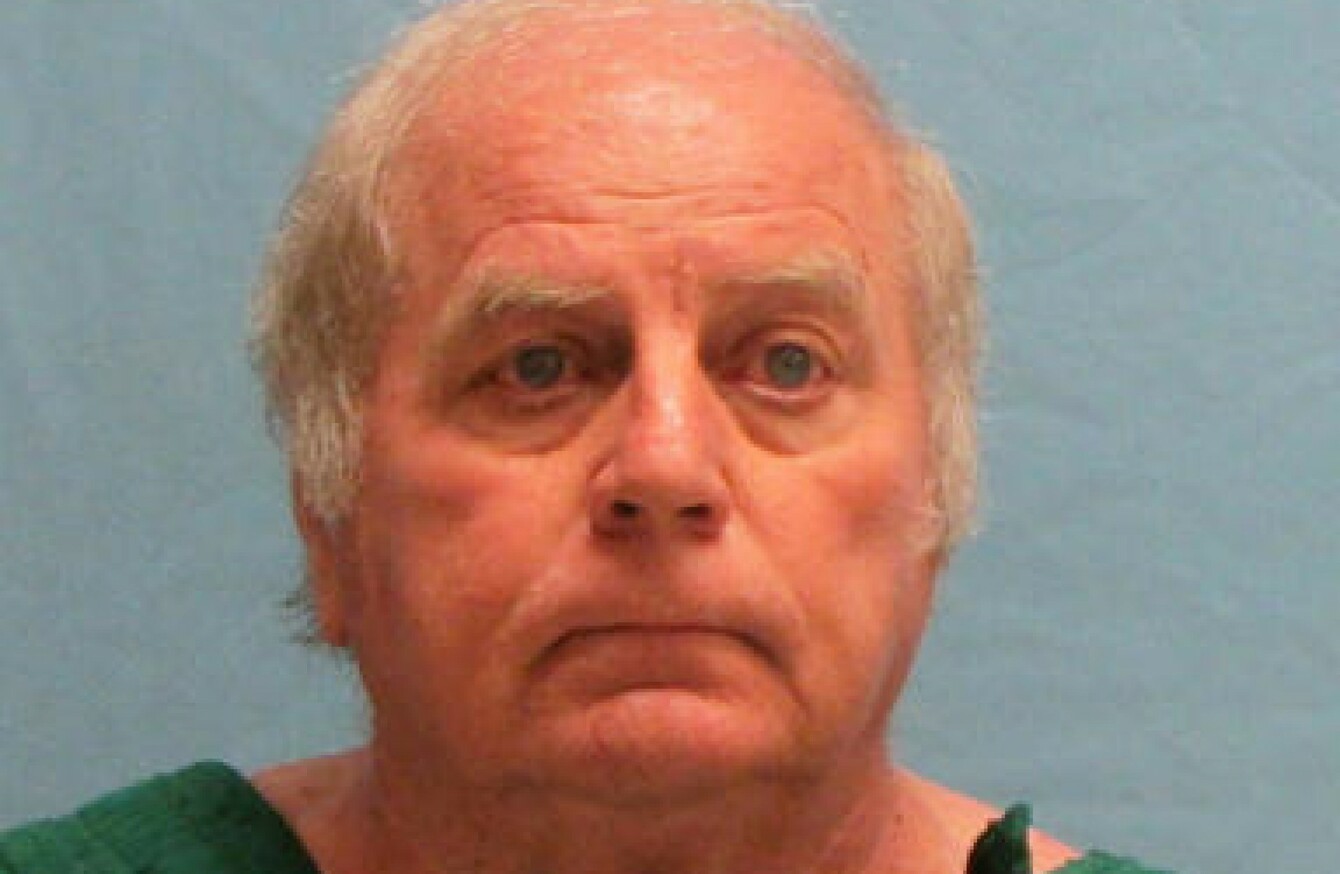 Joseph Boeckmann pictured at the Pulaski County Sheriff's Office after his arrest.
Image: AP
Joseph Boeckmann pictured at the Pulaski County Sheriff's Office after his arrest.
Image: AP
A FORMER ARKANSAS judge is accused of giving lighter sentences to defendants in exchange for nude photos and sexual acts.
Joseph Boeckmann also tried to bribe witnesses and had an accomplice threaten to make one of them "disappear," federal prosecutors say.
The 70-year-old appeared disheveled as the accusations were levied during his arraignment hearing in Little Rock on Monday.
Wearing jeans and a button-down shirt while shackled at the waist, Boeckmann pleaded not guilty to bribery, fraud and other federal charges just hours after prosecutors unsealed a 21-count indictment.
Dozens of men have accused the former Cross County district court judge of sexual abuse and misconduct dating back decades to his time as a prosecutor.
Some men said he gave them money in exchange for spanking them with a paddle and to take photos of the red skin. Others said they posed nude in exchange for money to pay off court fines.
Boeckmann — who resigned in May after an investigation by a state judiciary board — allegedly had more than 4,600 photos of nude or semi-nude men.
The indictment alleges that Boeckmann corruptly used his position "to obtain personal services, sexual contact, and the opportunity to view and to photograph in compromising positions persons who appeared before him in traffic and misdemeanour criminal cases in exchange for dismissing the cases."
Boeckmann's solicitor, Jeff Rosenzweig, appeared in court via telephone on Monday, saying he was not given notice of the indictment and was out of town for another case.
The most serious charges carry maximum sentences of 20 years in prison and $250,000 in fines.
U.S. Department of Justice Attorney Jonathan Kravis said two witnesses, identified as Person D and Person J, told prosecutors that Boeckmann had a third person approach them with bribes and threatened one of them into either recanting their statements or lying to investigators.
The third person told Person J that if there was no recanting, "that Person J would be made to disappear or words to that effect," Kravis said during the hearing, also via telephone.
Person J told law enforcement that this conversation occurred in a parking lot in a car with the doors locked and the windows rolled up. Person J described their demeanor during this contact as … terrified.
#Open journalism No news is bad news Support The Journal

Your contributions will help us continue to deliver the stories that are important to you

Support us now
Kravis argued the alleged witness tampering should be enough to keep Boeckmann detained as he awaits a November trial. The magistrate judge agreed to keep Boeckmann detained until a detention hearing tomorrow.
The case brought gossip into the open that had circulated in private for years about Boeckmann, who is from a prominent family that settled in the farming community of Wynne, about 100 miles east of Little Rock, more than a century ago.
Some men, including several who were underage at the time of their court cases, said Boeckmann would offer them community service in lieu of court fines and fees.
The assignments often involved going to his house or another location, taking off their shirts and pretending to pick up the cans while, they allege, Boeckmann took photos.
David Sachar, the head of the Arkansas Judicial Discipline and Disability Commission, which conducted the initial investigation, has called the allegations "if not the worst, among the worst cases of judicial misconduct" in state history.