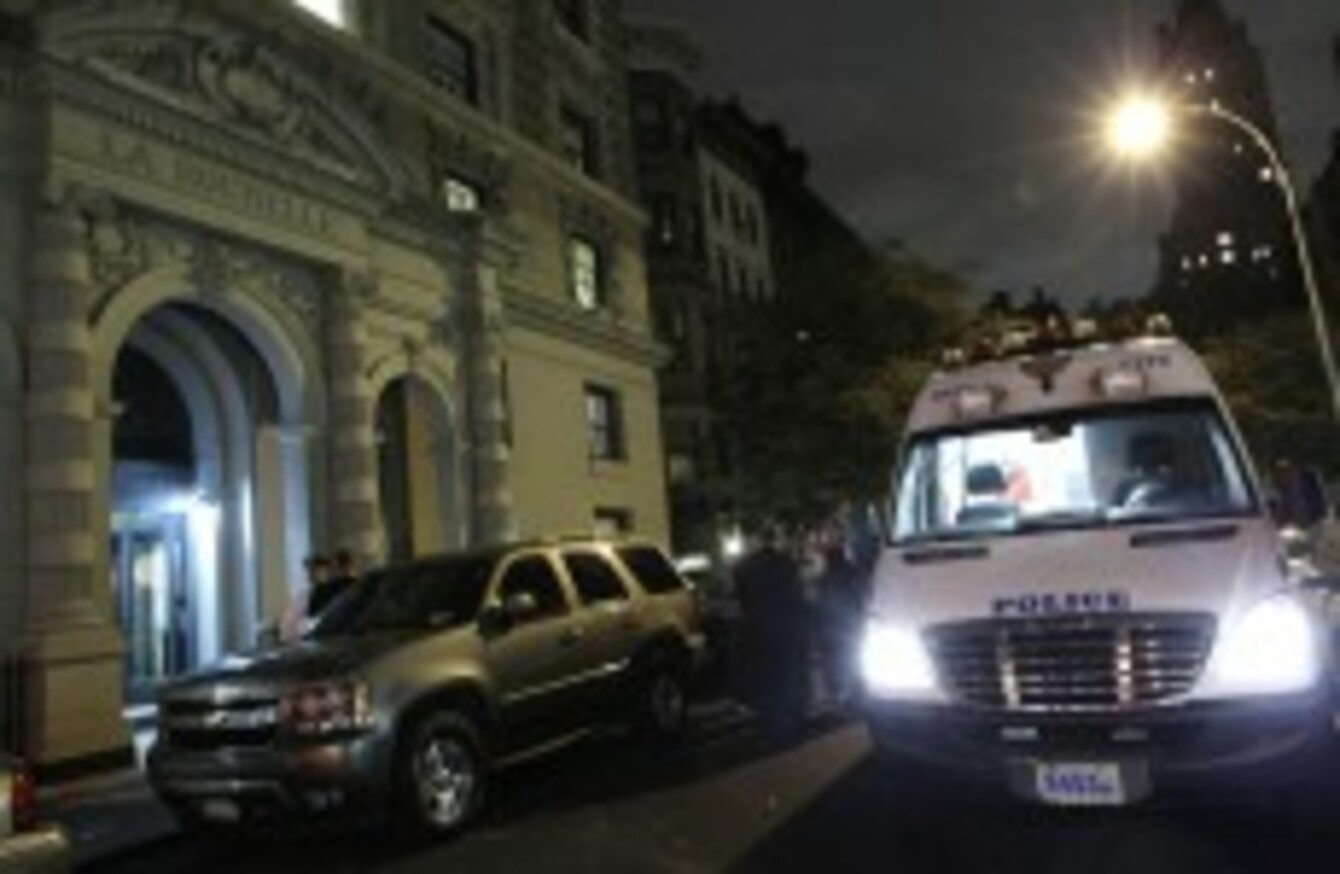 Image: AP Photo/Kathy Willens
Image: AP Photo/Kathy Willens
A NANNY SUSPECTED of killing two young children she was looking after and then stabbing herself is in critical condition in a New York City hospital, as authorities continue to investigate a situation that is every parent's nightmare.
The horror started for the children's mother, Marina Krim, when she and a third child returned to their apartment on Manhattan's Upper West Side yesterday evening. Puzzled by the darkened home, she returned to the lobby to ask the doorman if the nanny had gone out with 1-year-old Leo, just learning to walk, and 6-year-old Lucia, known as LuLu, lover of "all things princess."
She was told they hadn't left, so she returned upstairs. A search led to the bathroom, where the children's bodies were in the bathtub and the nanny lay wounded nearby. It's unclear how many times the children were stabbed.
"There was some kind of screaming about, 'You slit her throat!'" said music therapist Rima Starr, who lives on the same floor as the family, and said she heard screams coming from their apartment at around 5.30pm.
The nanny, Yoselyn Ortega, who was found near a knife, was hospitalised in critical condition and was in police custody. The children were pronounced dead at a hospital.
The children's father, CNBC digital media executive Kevin Krim, who had been away on a business trip, was met by police at the airport on his return and was given an escort to the hospital where his loved ones had gathered.
Idyllic neighbourhood
The couple's apartment building sits in one of the city's most idyllic neighborhoods, a block from Central Park, near the Museum of Natural History and blocks from Lincoln Center for the Performing Arts. The neighborhood is home to many affluent families, and seeing children accompanied by nannies is an everyday part of life there, making the idea of such violence even more disturbing to residents.
Police Commissioner Raymond Kelly said it's unclear how long the nanny had worked for the family and the police investigation was ongoing. No charges had been filed.
Starr, the neighbor, said she believed the nanny had been hired just recently. "I met her in the elevator, the day before yesterday, and was making small talk," she said.
After police arrived, she said, the mother remained in the building's lobby, screaming hysterically and clutching her surviving child.
Family
On a webpage devoted to a recent family wedding, the eldest of the children, Lulu, is described as loving "art projects, ballet, and all things princess." The youngest, Leo, was said to be just learning how to walk.
The family had moved to New York from San Francisco within the last few years. The children's father was named general manager of CNBC's digital media division in March, after working previously in digital media at Bloomberg. Their mother had a cooking blog and taught art classes to young children.