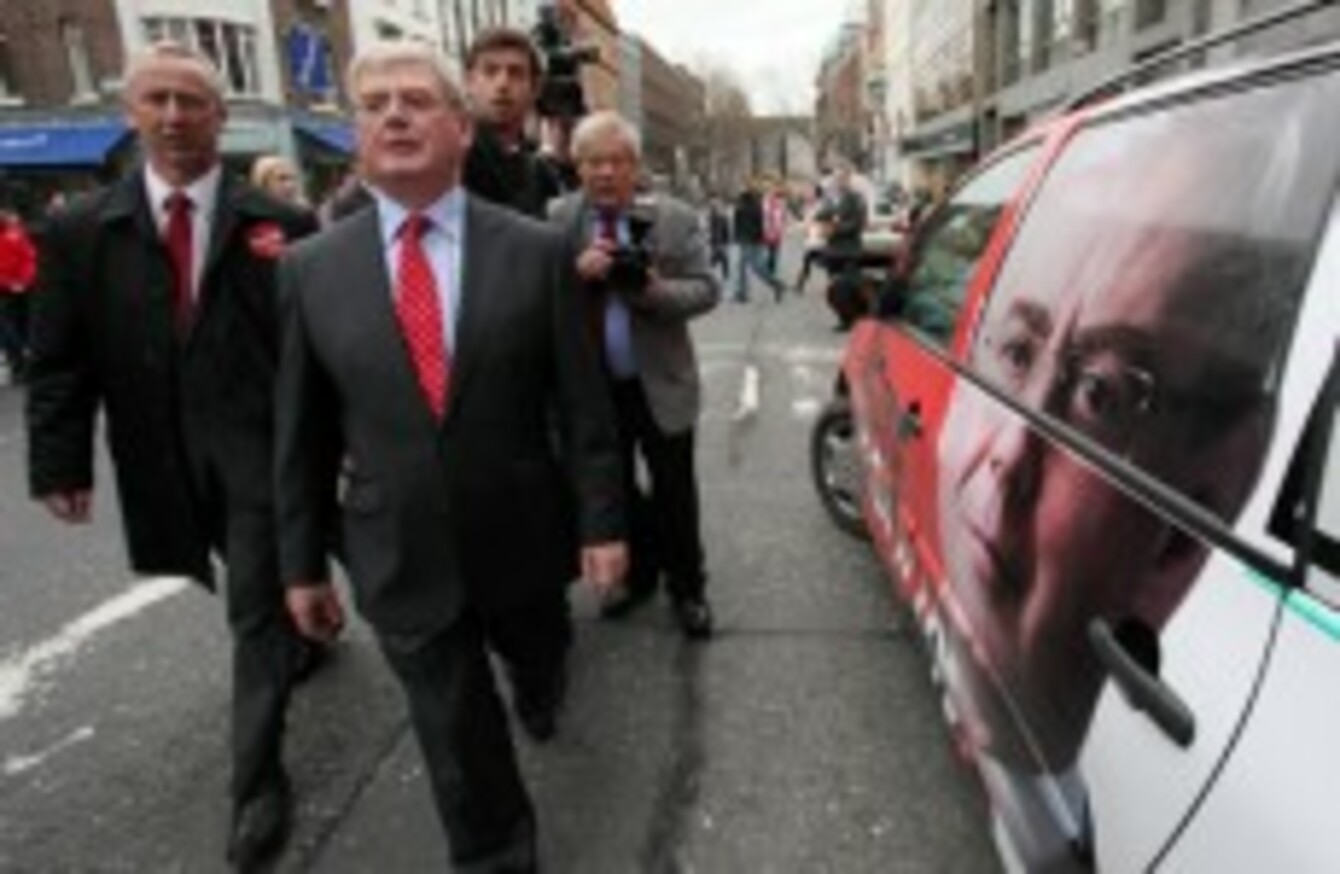 Image: Stephen Kilkenny
Image: Stephen Kilkenny
THE LABOUR PARTY has recovered some ground on Fine Gael in the latest public opinion poll of election voting intentions, being published in tomorrow's newspapers
A Millward Brown/Lansdowne poll commissioned by the Irish Independent sees Eamon Gilmore's party recoup some support, standing on 20 per cent – unchanged from the last Independent poll, but gaining ground on polls published last Sunday.
Fine Gael remains by far the most popular party, accounting for 38 per cent of first preference votes, while Fianna Fáil's poor fortunes continue: its support falls back to near-record lows of 14 per cent.
Sinn Féin's support has also begin to slow down; its share of the vote falls by one point to 11, while the Green Party can count on just one per cent of support. Independents and others account for the remaining 16 per cent of voting intention.
A Red C poll commissioned by Paddy Power, which is understood to be the final poll of the 2011 election campaign, will be published tomorrow morning.
Irish Independent/Millward Brown opinion poll:
(Results of Red C/SBP poll, and Quantum/Sunday Independent poll, in brackets respectively)
Fine Gael 38 (39, 37)
Labour 20 (17, 20)
Fianna Fáil 14 (16, 16)
Sinn Féin 11 (12, 12)
Green Party (2, 1)
Others 16 (14, 14)
'Poll of Polls' average of six most recent polls:
Fine Gael 38
Labour 19.5
Fianna Fáil 12.5
Sinn Fein 11
Greens 1.5
Others 14.8