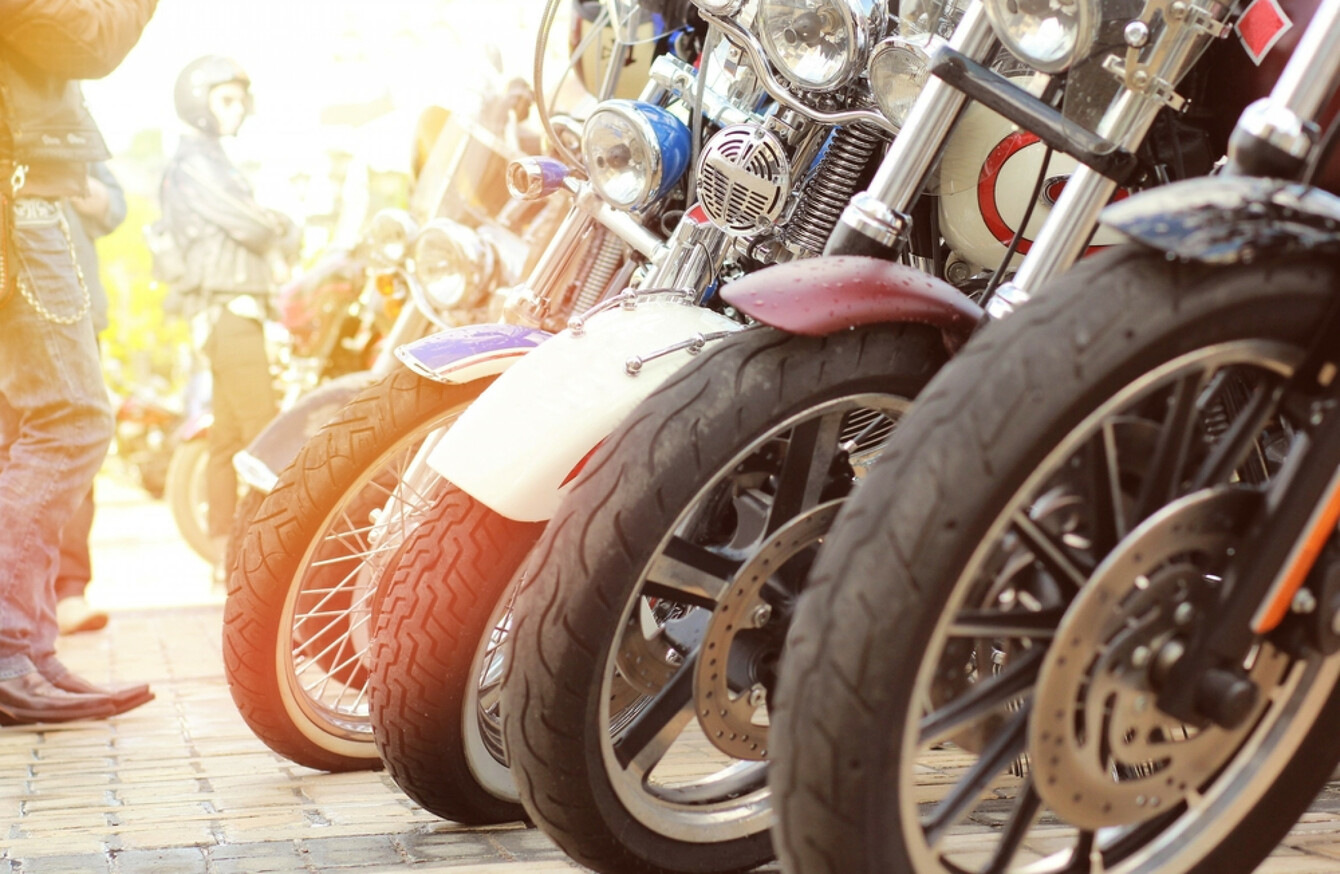 Image: Shutterstock/Oleksii Spesyvtsev
Image: Shutterstock/Oleksii Spesyvtsev
A LIMERICK BIKER will be sentenced to life in prison in October after being found guilty of murdering a member of a rival motorcycle club two years ago.
Alan 'Cookie' McNamara, a 51-year-old from Mountfune, Murroe, Co Limerick had pleaded not guilty to the murder of Andrew 'AOD' O'Donoghue at the gates of the Road Tramps motorcycle club at Mountfune on 20 June 2015.
The jury delivered a unanimous verdict to the Central Criminal Court this afternoon.
The seven men and four women had been asked to decide if the accused was acting in defence of himself and his family or in retaliation, after he was assaulted and threatened.
Evidence
The trial heard that McNamara, a member of the Caballeros motorcycle club, was assaulted at a pub in Doon in Limerick by members of the Road Tramps the day before the shooting. Doon was Road Tramps territory.
One of the Road Tramps punched McNamara in the face and one of them took his waistcoat, which had a Caballeros patch sewn into the back. Another member held back his wife.
McNamara claimed that three Road Tramps later pulled up to his house in a car and, in front of his wife and children, threatened to kill him and burn down his home. He said he was terrified.
He received a phone call from his stepson, Robert Cusack, the following day. He said that Cusack told him that he was in a car with two other Caballeros following a Road Tramp.
McNamara loaded a shotgun, got in his car and drove to the Road Tramps' clubhouse, where he claimed he thought O'Donoghue was holding a gun, so he shot him.
Cusack (28) of Abington, Murroe, Co Limerick had gone on trial with his stepfather, having pleaded not guilty to impeding McNamara's apprehension. However, he changed his plea to guilty during the trial and will be sentenced later.
Alleged threats
The prosecution said the shooting "evolved out of acts which were revengeful or retaliatory", that McNamara had seen an opportunity for retribution and had murdered an innocent man.
The prosecution said it did not stand over the attack at Doon, the alleged threats or the presence of "an arsenal of weapons" at the Road Tramps clubhouse. However, Michael Delaney SC said in his closing speech:
You are not entitled to take the law into your own hands and shoot an innocent man.
He noted that there was no evidence that O'Donoghue had been involved in any of the incidents leading up to the shooting.
The defence said the whole event unfolded very quickly and that the accused felt there was a threat to him and his family. McNamara had claimed to be "out of my mind" and in a panic on the morning of the shooting.
Hugh Hartnett SC, defending, said that his client had been attacked and then threatened by three men, one of them waving a gun.
"Would that have an effect on the mind of an average man?" he asked in his closing speech.
He added that McNamara knew what the Road Tramps were capable of, reminding the jury of the weapons found at their clubhouse and that one member, Kevin Ryan, had a conviction for a firearms offence.
What did he believe
Justice Paul McDermott told the seven men and four women on the jury that they had to examine the accused man's state of mind and ask, "what did he honestly believe at the time?".
He said to think about the manner of the shooting and the events leading up to it – why the accused come to be there with a loaded shotgun and whether Andrew O'Donoghue did anything other than point towards him.
They were told to consider whether there was a basis for McNamara fearing a threat to him or his family.
He explained that homicide was not murder if committed in reasonable self defence or in defence of others.
They were told that if the accused believed that he was using necessary force but the force he used was greater than a reasonable person would deem necessary, then he would be guilty of manslaughter and not murder.
However, where the accused knowingly used more force than was reasonable in the circumstances, he would be guilty of murder.
Following two hours and 43 minutes deliberating, the jury reached a unanimous verdict of guilty of murder.
McNamara, who walks with the aid of canes, showed no reaction when the registrar read out the verdict. However, his family sobbed quietly in an otherwise silent court.
Justice McDermott said that, although the sentence of life was mandatory, modern practice was to defer sentence. He remanded McNamara in custody for sentencing on 27 October.
His family became emotional and embraced McNamara before he was led away to the cells.
The deceased man's family left court quietly without making comment, as did a number of members of his motorcycle club.
Comments are closed as a second person is on trial in connection with this case/