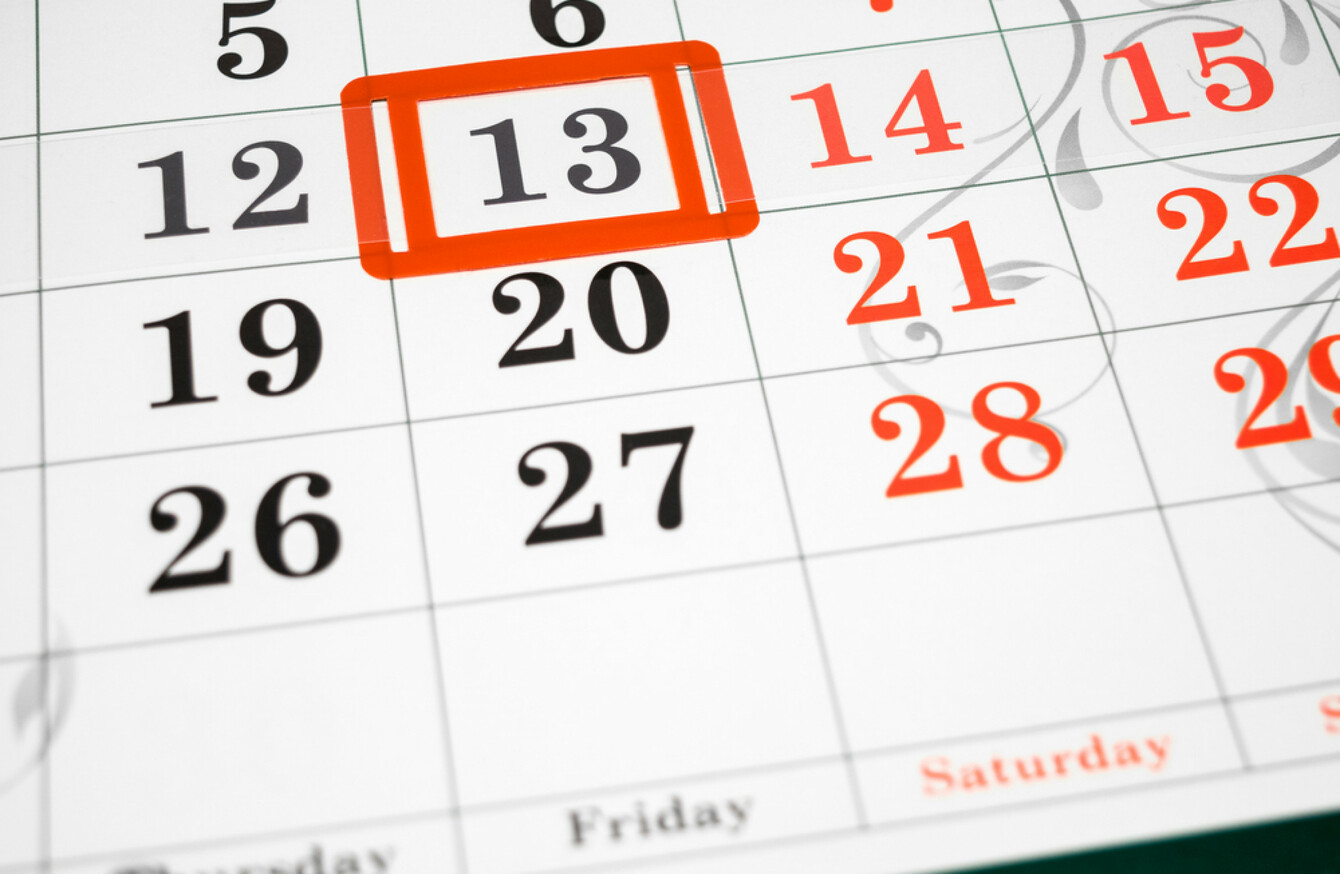 Image: Shutterstock/Alexey Broslavets
Image: Shutterstock/Alexey Broslavets
TODAY, AS YOU may have noticed, is Friday 13th.
The idea that this is one of the unluckiest days of the year and something that some people fear is so well-known that there's even a word for it: paraskevidekatriaphobia.
For some people it's just another date in the calendar, but for those who are superstitious about it, it can be a big deal.
Over to you: Are you superstitious about Friday 13th?