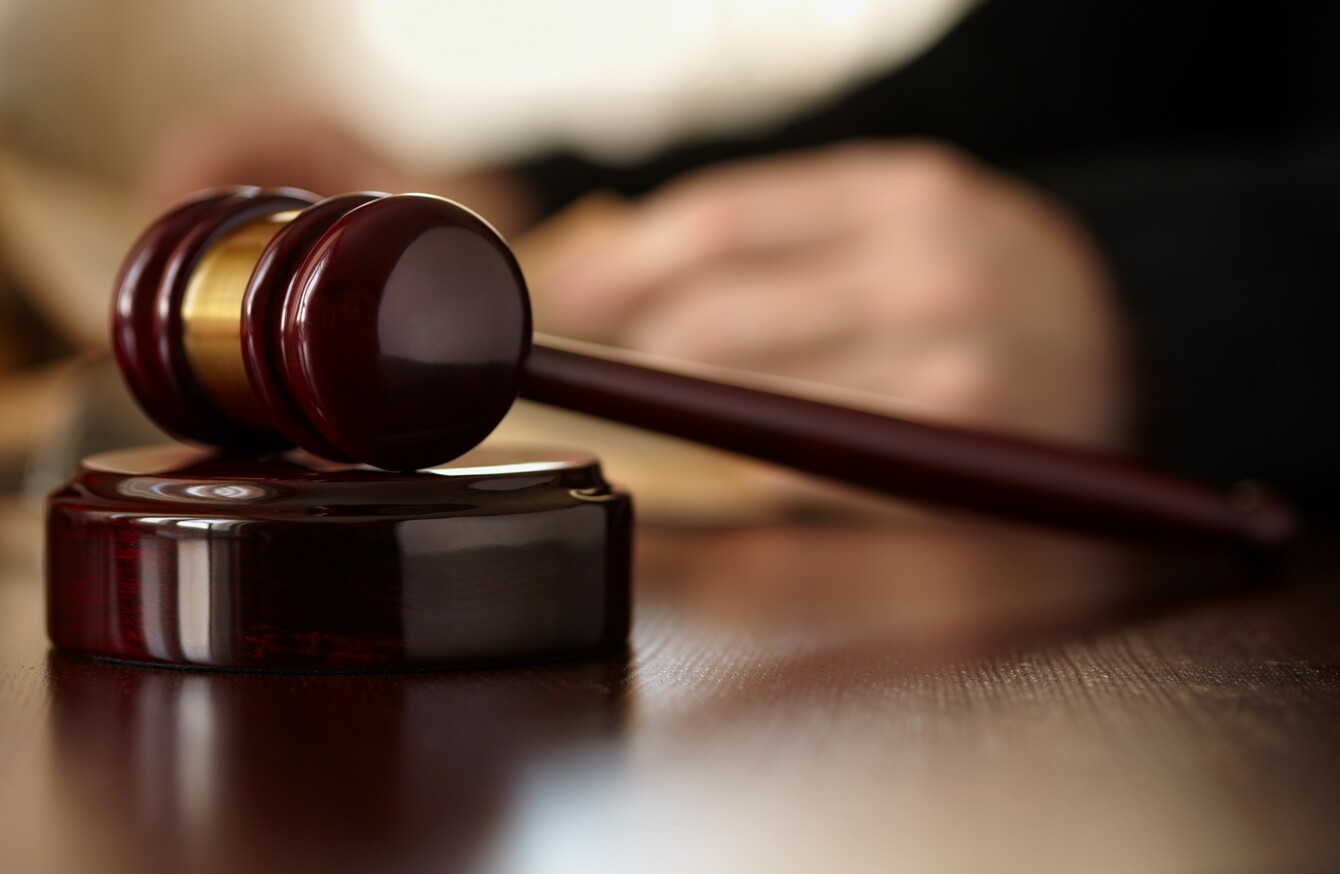 Image: Shutterstock/Kuzma
Image: Shutterstock/Kuzma
A 69-YEAR-OLD wheelchair user pleasured himself in a shower at a care home while being washed by two young female care assistants, a court has heard.
At Ennis Circuit Court, Michael Mason of Sheeaun, Scarriff has pleaded guilty to the sexual assault on 20 October 2015 at the privately owned Co Clare care home of one of the care home assistants who was aged 20 at the time.
Counsel for the State, Lorcan Connolly BL told the court that Mason said that as the care assistant dried Mason's feet and put on his socks, he started to stroke the care assistant's hair and asked her to perform a sex act on him.
Connolly said that Mason told the assistant "what he would do to her". Connolly said: "Mr Mason told her, 'you are a nice young girl, you should have loads of energy in the bedroom'.
Connolly said that the victim told gardai that while in the shower, Mason said, 'I was nearly there and ye ruined it.'
Connolly said, "She told him to stop talking in that fashion and he wouldn't like it if someone talked to his daughter like that.
Connolly said that the victim said that what Mason was saying "was sickening but the fact that he was stroking her hair and talking dirty to her really got to her and that he didn't let go until they were putting on his jumper".
The court heard that along with being a wheelchair user, Mason has reduced mobility in his left arm and Garda Brion Dolan said that the victim asked Mason several times in the shower to stop pleasuring himself but he continued and made lewd comments.
Connolly said that the care assistant felt "traumatised and sick" over what occurred.
Mason left the nursing home as a result of the incident to be cared for at a Co Limerick home. Now Mason is being cared for at his Clare home through a HSE care home package.
Mason is in a wheelchair today because of a stroke and damage caused to his central nervous system due to excessive drinking.
In her victim impact statement, the woman said that what occurred "affected my life in a way no one else should go through. Michael Mason sexually assaulted me. I was just trying to make a living for myself and do the best I could in the job".
She said, "I never thought things like this could happen to you in the work place. When he started touching himself and saying rude things to me, it made me feel dirty and intimidated.
He thought it was funny when I told him to stop multiple times and he continued to do it, I felt humiliated. It made me freeze because if I had stood up for myself physically, it would have been elder abuse on my part.
"I had terrible nightmares after it – they were more or less every night and I can't sleep in the dark with these dreams. Michael Mason not only ruined my life – what he did also ruined the relationship I had with my boyfriend of two years. I pushed him away and I couldn't have a sexual relationship with him because I felt dirty.
I loved my job at the nursing home but after what he did to me I had to leave. He has ruined my trust in people and changed the person I used to be. I will never forgive him for what he has – and continues – to put me through.
Counsel for Mason, Pat Whyms BL told the court that it was fair to say that the assault element of the sexual assault was minor but that the indecency element was serious.
He said, "It is a serious and unusual case. I am instructed by Mason to apologise to both women. It was a shocking experience for the women concerned."
Whyms said what happened is "an extraordinary blot on a life well lived. Mason comes without any criminal behaviour in 69 years and enters criminality at this age".
He said. "It is an isolated incident in a long life for a man who has extreme personal difficulties. It is very difficult for Mr Mason to lead a life at home with his disability and one shudders to think how he would cope in a prison environment."
Judge Gerald Keys remanded Mason on bail for sentencing on 20 July.