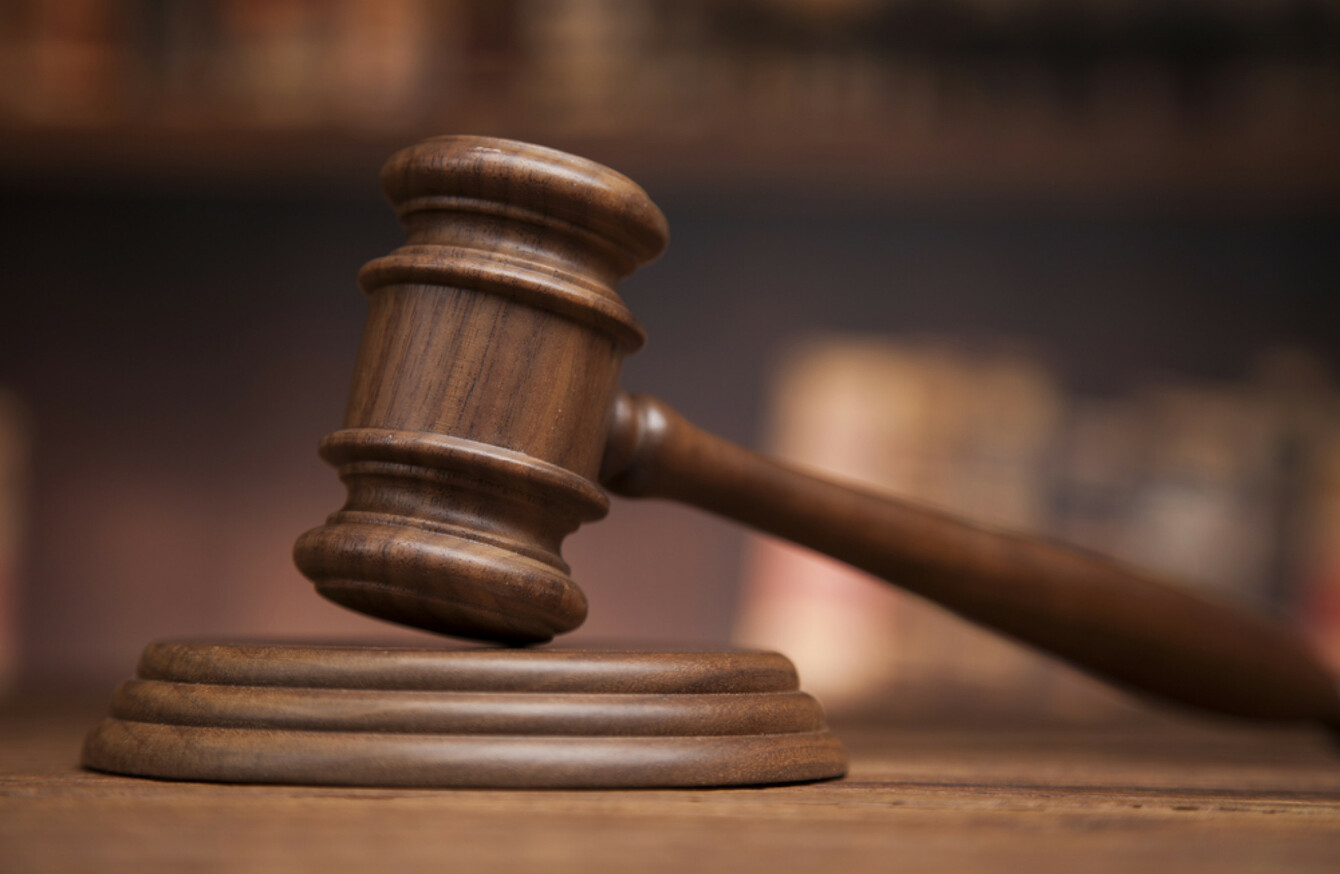 Image: Sebastian Duda via Shutterstock
Image: Sebastian Duda via Shutterstock
A MAN WHO sexually assaulted his stepdaughter 20 years ago in a "huge breach of trust" has been jailed for 15 months.
John Doherty's victim, who was aged 12 and 13 at the time of the offences, told the court her childhood was "very sick and wrong" as a result of his actions.
Doherty, aged 55, of Patrician Villas, Stillorgan, Co Dublin pleaded guilty to two counts of sexually assaulting his stepdaughter on dates between January 1996 and April 1998 at their home in Stillorgan, when she was aged 12 and 13.
Doherty had previously failed in his High Court bid to stay criminal proceedings through a judicial review, claiming "blameworthy delay" by gardaí in prosecuting the case.
Dublin Circuit Criminal Court heard that the garda who handled the original complaint in 1998 went on sick leave, retired and has since died and that the case was not re-assigned to another garda until recent years.
Doherty's step-daughter, now aged 35, waived her right to anonymity so that her abuser could be named, the court heard.
'A huge breach of trust'
Sentencing Doherty today, Judge Martin Nolan noted the matter had taken a long time to come to court due to "incompetence".
"I've no doubt the victim, in this case, has endured difficult times as a result of the misbehaviour of Mr Doherty," the judge said.
He said he had no doubt Doherty was remorseful for his actions and he noted Doherty had taken steps to rehabilitate himself.
"But he sexually abused a child," Judge Nolan said. "He sexually abused a child in his care and that was a huge breach of trust."
The maximum sentence for sexual assault at the time of the offence was five years.
In a victim impact statement which was read out in court on her behalf, the woman said the abuse she suffered at the hands of her stepfather had taken away her childhood, her family and her education.
"Memories of my childhood are ruined. I will always live with a sense of shame," she said.
"This will be the last time I address him as my dad; he no longer deserves that title," the statement read, pointing out that although Doherty was not her biological father, she had chosen him to be her Dad from when she was three years old.
"I loved and trusted him unconditionally and he betrayed me," she said.
Relationship breakdowns 
The court heard the woman's relationship with her mother and extended family fell apart when the abuse came out, and that arguments with her mother led to her being punched and kicked and thrown out of her house.
She left school in fifth year and said she was "so angry" that she lost out on her education through no fault of her own.
The woman said her own relationship with her children had been deeply affected and that she struggled over boundaries and panicked that she would "mix appropriate and inappropriate" when telling her children about sex education.
Garda Jeanette Power told Lorcan Staines BL, prosecuting, that the girl started drinking beer and alcopops with her step-father from around the age of 10, although he always told her not to tell her mother they were drinking.
She would watch over-18s movies in bed with her father and have graphic conversations about sex scenes.
She told gardaí that when she was about 12, Doherty got into bed beside her and said he just wanted cuddles, but that it felt "wrong". On another occasion she woke up in her parents' bed to find him "feeling her boob".
Once when she was turning 13, Doherty gave her three or four bottles of Bacardi Breezer and she went to bed but complained shortly afterwards of feeling sick. Doherty told her to go back to bed and she slept, waking up to find his hand down her pants.
#Open journalism No news is bad news Support The Journal

Your contributions will help us continue to deliver the stories that are important to you

Support us now
The girl said to her step-father, "did you just do what I think you did?" and he said he had been just rubbing her belly because she was sick.
About a month later, Doherty told her she hadn't imagined it and he had put his hand on her genitals, but never to tell her mother as it would "break her heart". Some years later, Doherty told his wife during an argument that he had "interfered" with his step-daughter and was thrown out of the house for a period.
He attended group therapy for a year, couple counselling and individual therapy for about six years to ensure that nothing ever happened again.
Psychologist's statement
A psychologist's statement said Doherty had taken full responsibility for his actions and had a thorough understanding of the effects of his abuse, high levels of victim empathy and remorse, and posed a low risk of further offending. Doherty has no previous convictions.
Ronan Munroe SC, defending, read out an apology from Doherty to his step-daughter, saying he could offer no excuse for his shameful behaviour.
"No words can ever take away from the pain and confusion I caused," Doherty said, "You were the innocent child."
Munroe said it had been a very serious breach of trust which had clearly had a lasting effect on the injured party, and that one would want "a heart of stone" not to be moved by her statement.
He said that unusually, his client seemed to have voluntarily stopped offending and that the abuse was "at the lower end of the scale".
The court heard that Doherty didn't attend secondary school and had worked fairly consistently all his life in factories and other jobs. He is currently unemployed and doing various courses.
He is registered as a sex offender as a result of this conviction.