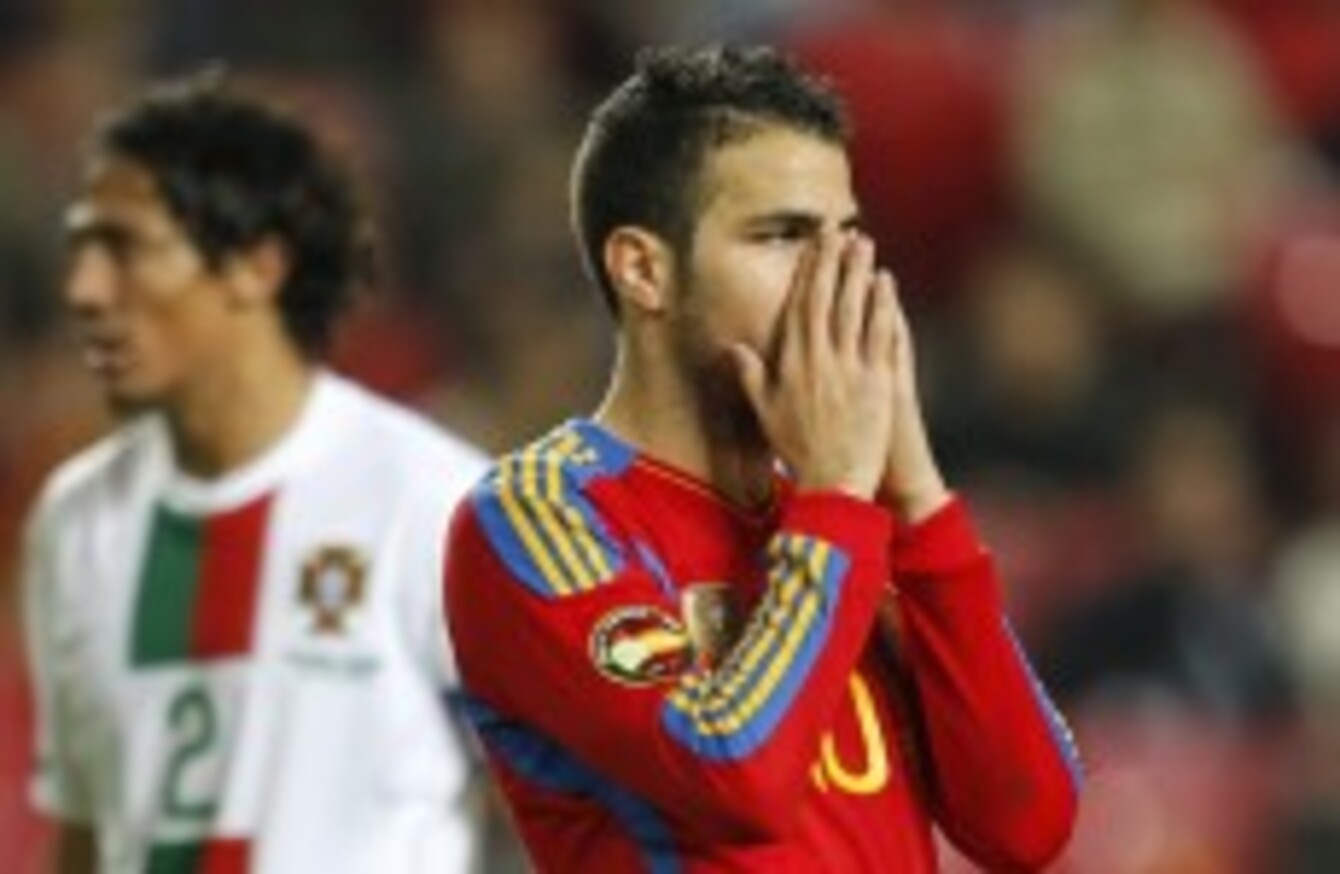 Portugal and Spain both have some economic worries this morning.
Image: Armando Franca/AP
Portugal and Spain both have some economic worries this morning.
Image: Armando Franca/AP
THE IRISH STOCK MARKET has given a modest thumbs-up to the announcement of Ireland's €85bn bailout deal with the EU and IMF, but the rest of the world remains fearful about the prospect of the Eurozone's debt fears spreading elsewhere.
As of 11:30am this morning, the ISEQ index of shares on the Dublin Stock Exchange was up by about 0.64% – a modest gain – though bank shares have performed significantly better, despite the news that they will need further billions of capitalisation before year's end.
Allied Irish Banks shares are up 3c to €0.37, while Bank of Ireland shares are up 5c apiece, trading at €0.31. Shares in Irish Life & Permanent, meanwhile, has seen its shares rocket again, up by 32c this morning to stand at €0.83 – a gain of 62.24%.
The latter two banks have released statements this morning, both stating that they would meet the new capital requirements from within their own resources, lessening the burden on the taxpayer.
In Bank of Ireland's case, the capital will be raised through support from existing shareholders and other capital market sources, as well as internal management initiatives.
The cost of Irish government borrowing – now effectively rendered moot by the confirmation of the bailout – has fallen slightly, standing at 9.135% as of 11:50am, though the loss is a modest one given the opening price of 9.196%.
There's no such relief for Spain and Portugal, however, who would have hoped that a conclusion to Ireland's problems could rein in their own price of borrowing.
Investors, however, apparently believe there to be an increasingly higher chance that the Iberian countries could struggle to repay their debts. Spanish ten-year bonds have risen to 5.322% – an increase from 5.178%, and a high for Spain's bonds in the life of the Eurozone.
Portuguese bonds, meanwhile, have skirted towards the 7% barrier, standing at 6.995% as of 11:30am.
The Euro has held steady this morning, lifting slightly off its two-month lows, though its value against the dollar had fallen slightly, standing at $1.3181.