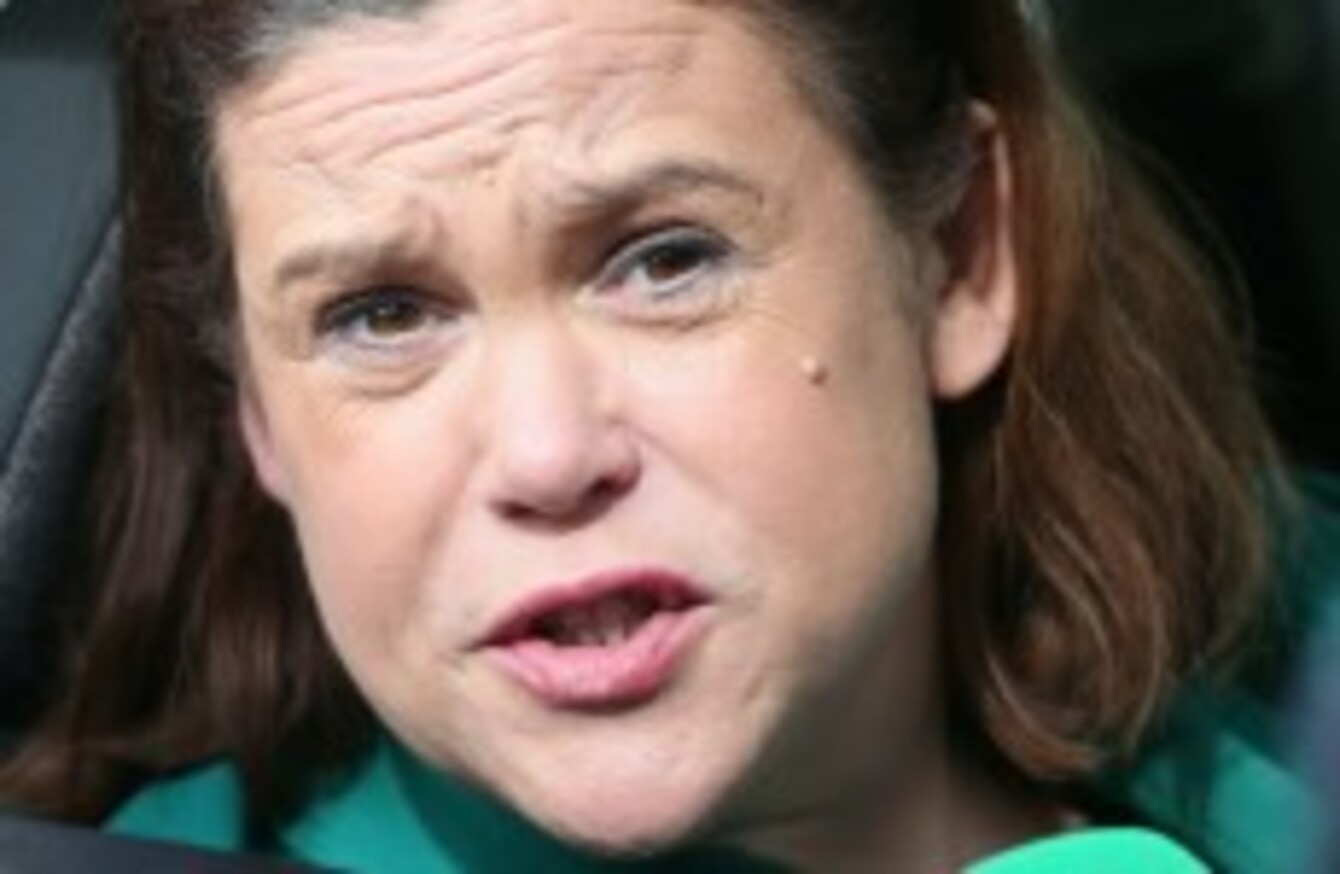 Image: Laura Hutton/Photocall Ireland
Image: Laura Hutton/Photocall Ireland
Updated 12.40pm 
THE ARREST OF Sinn Féin leader Gerry Adams as part of the investigation into the murder of mother-of-10 Jean McConville is "politically motivated" by "old guard elements" within the PSNI and unionism, Mary Lou McDonald has claimed.
Adams was arrested by appointment at a police station in Antrim last night by officers investigating the 1972 murder and disappearance of McConville.
Adams was first contacted by the PSNI on Tuesday, McDonald confirmed today.
The Sinn Féin deputy leader also said it was wrong to suggest that Adams is a suspect in the murder inquiry, insisting that he has volunteered to help the investigation.
"I believe the timing of this is political…. I think there would be a hope among some that it would damage our election campaign," she said.
Meanwhile, the Taoiseach today rejected charges of political interference, saying that parties in the south of the island had "absolutely no connection with this at all".
He said that the most important fact in the entire case is that McConville was murdered.
'Very considerable alarm'
Earlier, McDonald claimed there are people who view the growing strength of Sinn Féin with "very considerable alarm" and that there are people "who would wish to do things to stop that" ahead of the 23 May local and European elections.
She said: "I am not, and the evidence for that is not from me, but from the fact that Gerry wrote to the PSNI voluntarily, of his own initiative to say, that he was available to speak to them.
"That is not at issue, but I think it is only right and fair for me to reflect on the fact that we are now in the throes of election campaigns north and south and that the timing that is selected for this interview.
Asked if the arrest had therefore damaged the PSNI's credibility and the peace process, she said that the PSNI have "questions to answer" but that the peace process is "fairly robust".
She said that Adams remains the leader of the party and has the confidence of the membership.