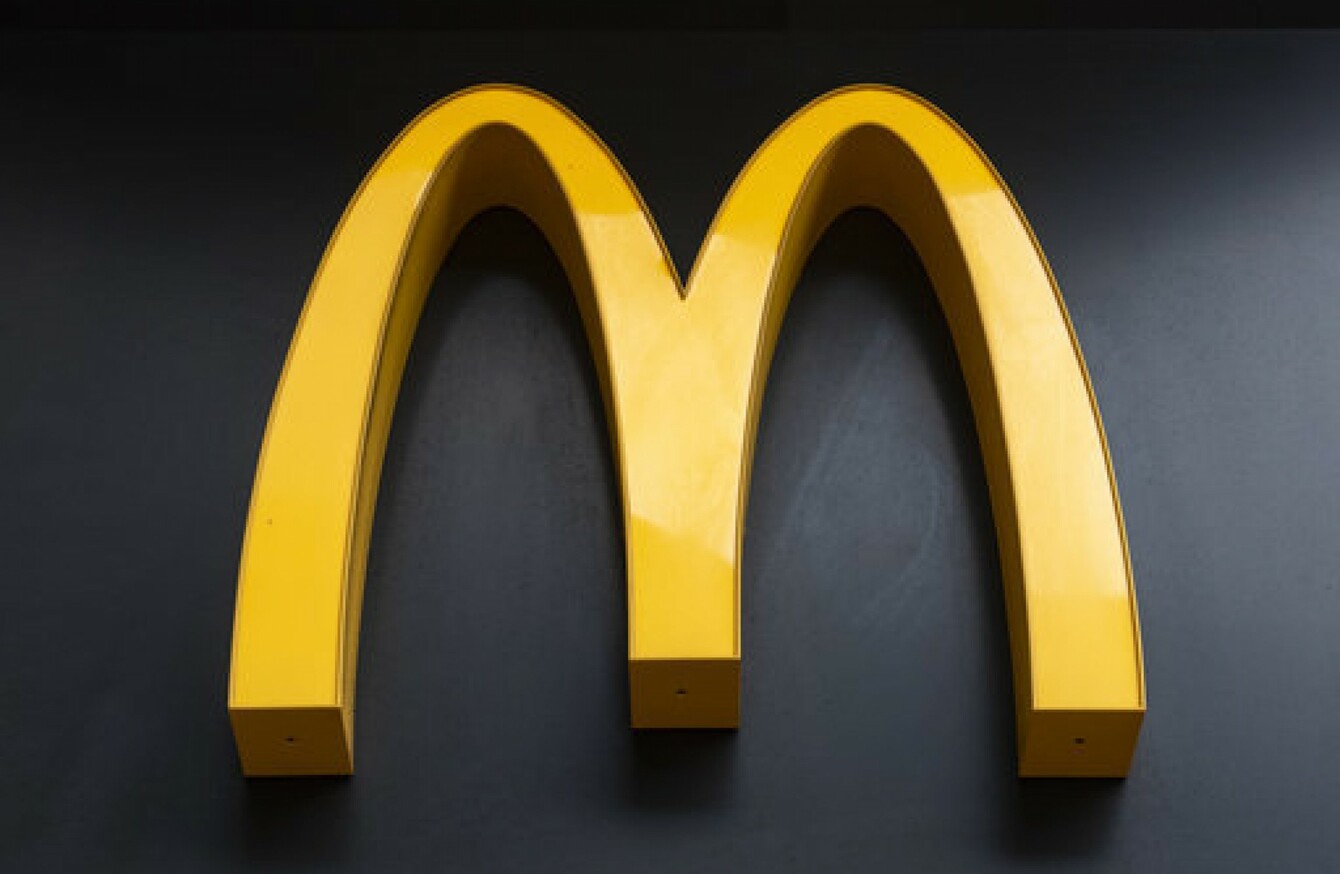 The closure of the stores has been made on an indefinite basis.
Image: PA Images
The closure of the stores has been made on an indefinite basis.
Image: PA Images
MCDONALD'S HAS ANNOUNCED that it is to closed all of its restaurants across the UK and Ireland for an indefinite period as a response to the coronavirus crisis.
The fast food chain said that all of its outlets would shut from 7pm tomorrow, after previously stating that only overnight hours would be affected.
McDonald's has 81 outlets across Ireland and says it employs over 4,000 people.
A statement from the company this evening said that the restaurants would reopen "as soon as it is safe" but it did not say what effect the closure would have on its staff. 
"We have taken the difficult decision to close all McDonald's restaurants in the UK and Ireland by 7pm on Monday 23 March at the latest," the statement said.
This is not a decision we are taking lightly, but one made with the well-being and safety of our employees in mind as well as in the best interests of our customers. We will work with local community groups to responsibly distribute food and drink from our restaurants in the coming days. Thank you to our brilliant employees for their hard work during this incredibly challenging time. We look forward to seeing you all again as soon as it is safe for us to reopen.
Two days ago, McDonald's had said it would be reducing overnight hours in its restaurants but this evening's statement says they would instead be closing entirely. 
In a letter Paul Pomroy, CEO, McDonald's UK and Ireland said that it was a temporary closure and that further updates would be made available "in the coming weeks".
"Over the last 24 hours, it has become clear that maintaining safe social distancing whilst operating busy takeaway and Drive Thru restaurants is increasingly difficult," he said. 
"I want to thank every single one of our 135,000 employees. I am so proud of them all for adapting so quickly to a constantly evolving work environment, taking every step to keep our customers, couriers and teams safe and looking after each other so very well."
"We will continue to update you through our website, social media channels and email alerts in the coming weeks but in the meantime we thank you for your continued support and custom. Take care of one another in these unprecedented times, we look forward to seeing you again as soon as it is safe for us to reopen." 
The Irish Farmers' Association described the measure as a "big blow" to the Irish beef sector.
"Unfortunately, it is reflective of what is happening across Europe where closures have had an impact on the food service sector," a statement from the association said.
"However, some of this has been mitigated by an increase in retail demand."