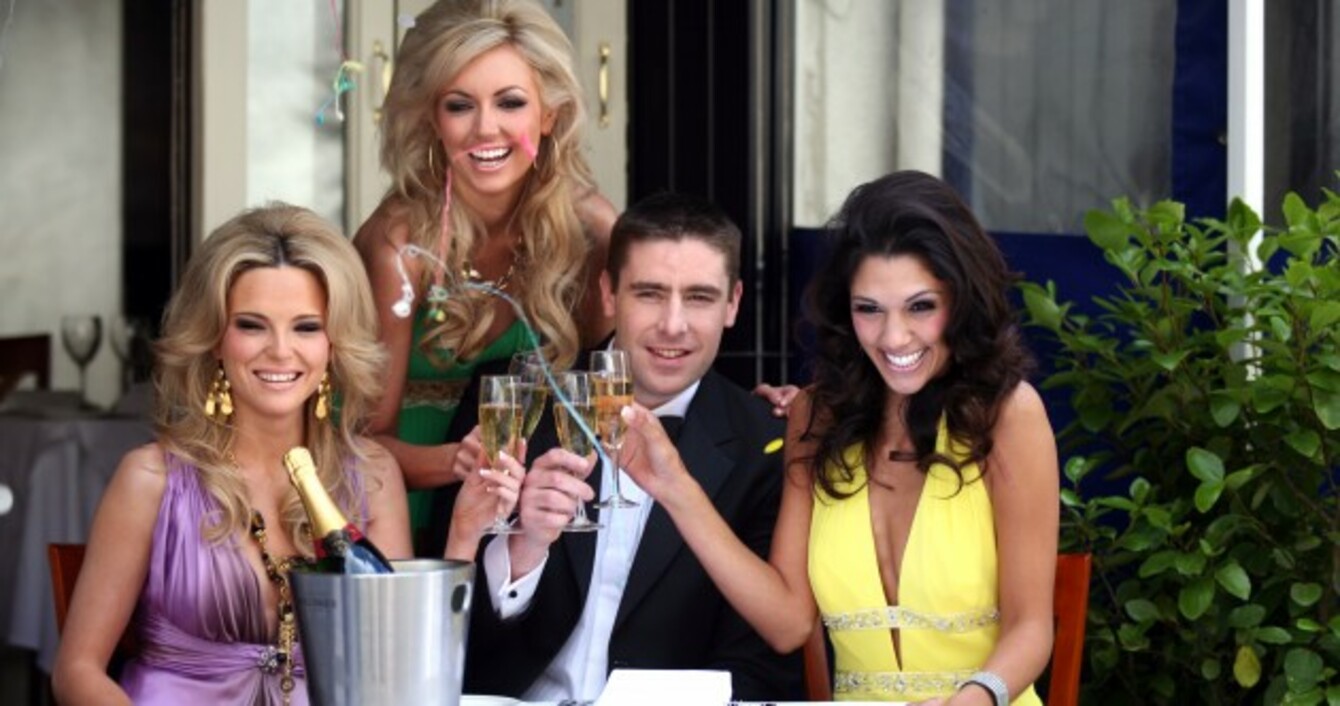 Popping the champagne corks in 2007
Image: Albert Gonzalez/Photocall Ireland
Popping the champagne corks in 2007
Image: Albert Gonzalez/Photocall Ireland
WE HEARD IT from Michael Noonan this week – the "lost decade" of the bubble and bust years is over, and the rebuild is well under way.
The economy is booming and will soon be humming at levels not seen since the heady days of 2007, a position hard to imagine when the government first started sifting through the smouldering wreckage of the banking crisis and bailout.
But, besides of course the debt hangover from the crash, there's still one nagging problem: jobs.
This chart shows how, based on the government's latest projections from its much-maligned Spring Statement this week, it won't be until 2020 that the total number of jobs in Ireland will have topped the previous 2007 peak.
But in the meantime, Ireland's stock of potential workers hasn't been sitting still – it kept on growing during the boom years and didn't top out until 2009.
Last year, the working-age population was still above the 2007 figure, despite the plunge in jobs.
Some of those increased numbers have been soaked up with a low participation rate, which means more people, like students and stay-at-home parents, who don't count as either in work or on the dole when it comes to crunching the unemployment figures.
During the boom years, growth in the potential workforce was mostly driven by immigration – which topped out in 2007 before net migration turned negative in 2010.
While the vast majority of immigrants at the height of the Celtic Tiger were EU citizens, when the boom turned to bust it was Irish nationals who left the country in their droves.
In his spring statement speech, Noonan said it was expected net outward migration would stop next year and the figures would be in positive territory from 2017 onwards.
The young people who have left are coming back and will continue to do so," he said.
#Open journalism No news is bad news Support The Journal

Your contributions will help us continue to deliver the stories that are important to you

Support us now
Good news for families of emigrants then, but that combination of returning Irish citizens and the expected flow of other nationals coming into the country equals more people competing for fewer jobs.
The most-recent CSO population projections, based on similar assumptions, put the working-age population in 2021 at 3.16 million – about 160,000 more people than made up the cohort in 2007.
Which means by the time the total number of Irish jobs is back where it started, the unemployment rate is going to be sitting much higher than during the years of plenty.
And that's why a lot of people probably won't be popping the champagne corks for a while yet.