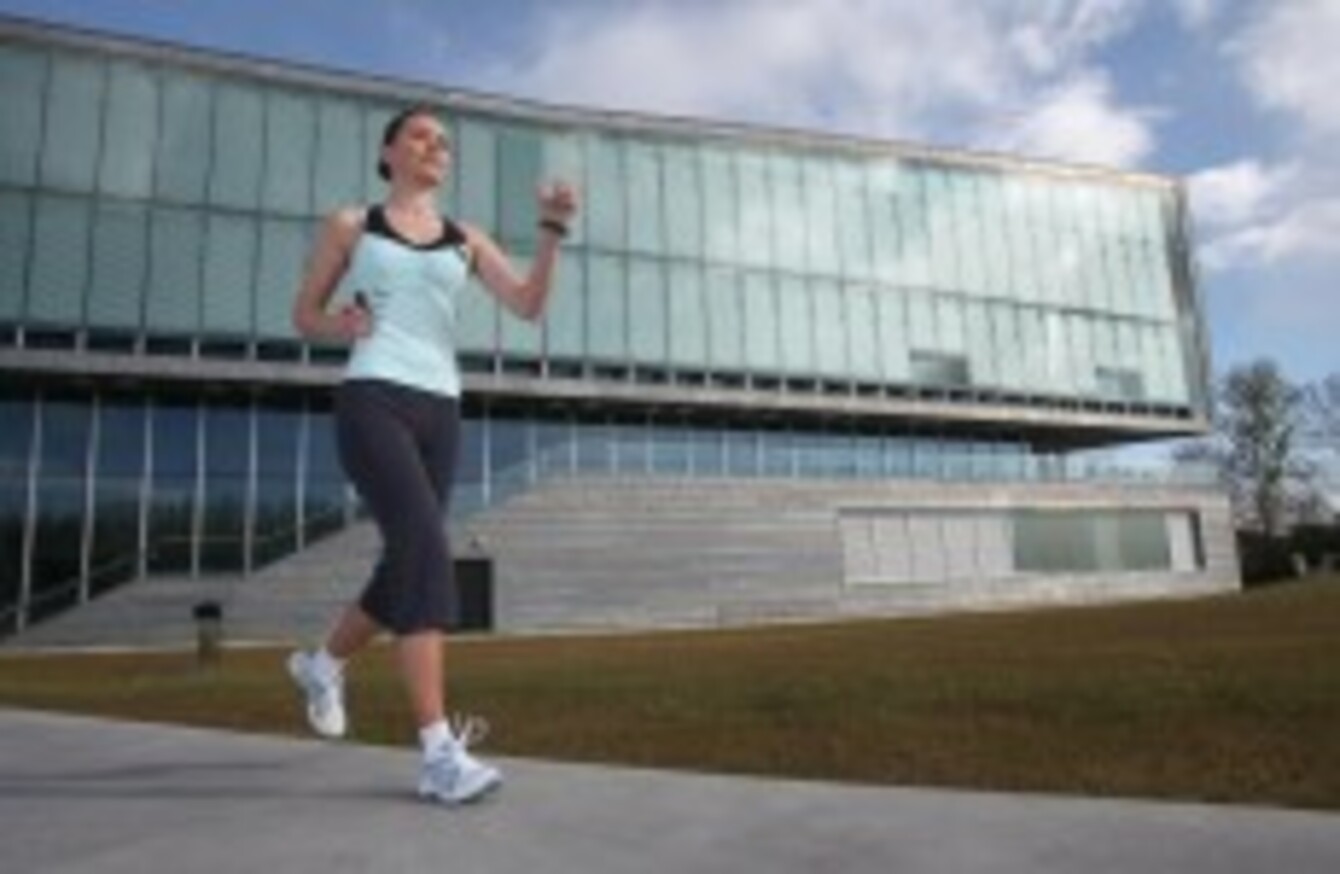 Image: NUI Galway
Image: NUI Galway
COULD YOUR MOBILE phone be the key to getting fit?
That is the question being posed by a Galway researcher and former White House fitness expert at an event in Boston today.
Ted Vickey is a PhD researcher at the Digital Enterprise Research Institute (DERI) at National University of Ireland Galway and was the executive director of the fitness center at the White House for 11 years under the Bush, Clinton and Bush Administrations.
Today, he is going to be speaking at the fifth annual Medicine 2.0 Congress in Harvard Medical School, Boston. There, he will tell delegates that "understanding one's social network may be one key to better health".
Explains Vickey:
Rather than surfing in the ocean, we are surfing the web. Rather than an outdoor game of tennis under the sun, we are inside our homes playing online virtual tennis on our Wii. People drive their cars to the gym and then take the escalator to the front door rather than walking and taking the stairs.
He posed the question: "But what if technology could be the solution to our problem?
What if our mobile phones could track our every step, provide healthy tips during the day, even persuade or motivate us when we need it most? This dream is now a reality all across the globe and it is called Mobile Health.
He noted that there are an estimated 13,000 health related apps in the iTunes, everything from monitoring blood pressure to tweeting body weight to tracking sleep cycles.
Motivation
As part of his PhD research, Vickey and his colleagues at NUI Galway collected over 4.5 million tweets sent via mobile fitness applications from around the world.
They then categorised these tweets into different classifications, in an attempt to understand correlations between online social networking and effective exercise motivation and adherence.
With studies indicating that lack of motivation is a key factor in why a person does not exercise, Vickey pointed out:
Mobile fitness apps not only allow for the sharing of information between user and health care providers, but also with a user's friends.
After examining the information, he has determined that these self-monitoring units "will help change the face of health care around the globe".
Vickey's paper is called 'Estimating the Long Term Effectiveness of Mobile Fitness Apps and Exercise Motivation', and it has been shortlisted for the iMedicalApps-Medicine 2.0 mHealth Research Award.