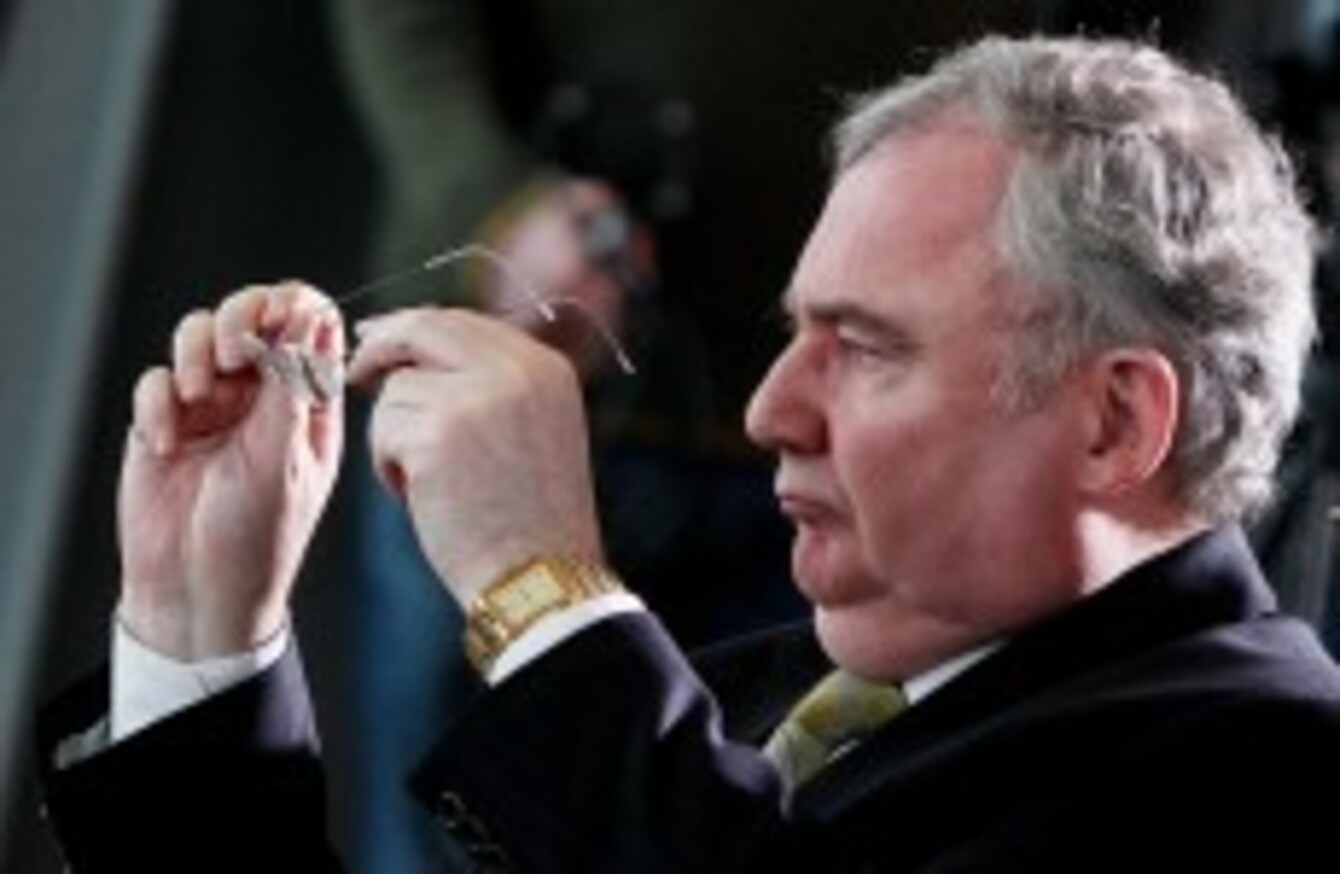 Image: Niall Carson/PA Wire/Press Association Images
Image: Niall Carson/PA Wire/Press Association Images
MINISTER FOR COMMUNICATIONS Pat Rabbitte has said that the problem of negative equity should not influence whether householders are entitled to some kind of debt forgiveness.
Speaking on RTÉ Radio this morning, Rabbitte estimate that the majority of people who had taken out mortgages in recent years would now have loans greater than the value of their homes – but that this did not automatically constitute a right to have part of their loans written off.
"What government must seek to address is where the family home is at risk, because people can't pay," Rabbitte told Pat Kenny.
"In fact, I would say that most people who bought a house since 2004 are in negative equity. That doesn't mean to say there should be debt forgiveness. People in negative equity can still pay their mortgage."
The minister said banks were adequately capitalised to write down some mortgage debt, but that this should only be pursued when mortgages had been taken out on a family's primary home and the family had shown a desire, but an inability, to pay.
He added that the banks had been recapitalised by the state because such a "sting in the tail" of domestic defaults had been anticipated by successive rounds of banking stress tests.
Rabbitte felt, however, that banks now suffered from a deficit of skills in how to manage the problem of struggling mortgage holders because they had not encountered such problems in previous years.
He separately commented that he anticipated the level of unemployment in Ireland would probably continue to rise, saying similar previous economic examples showed that the number of people out of work was likely to get worse.
More on the debt forgiveness debate: