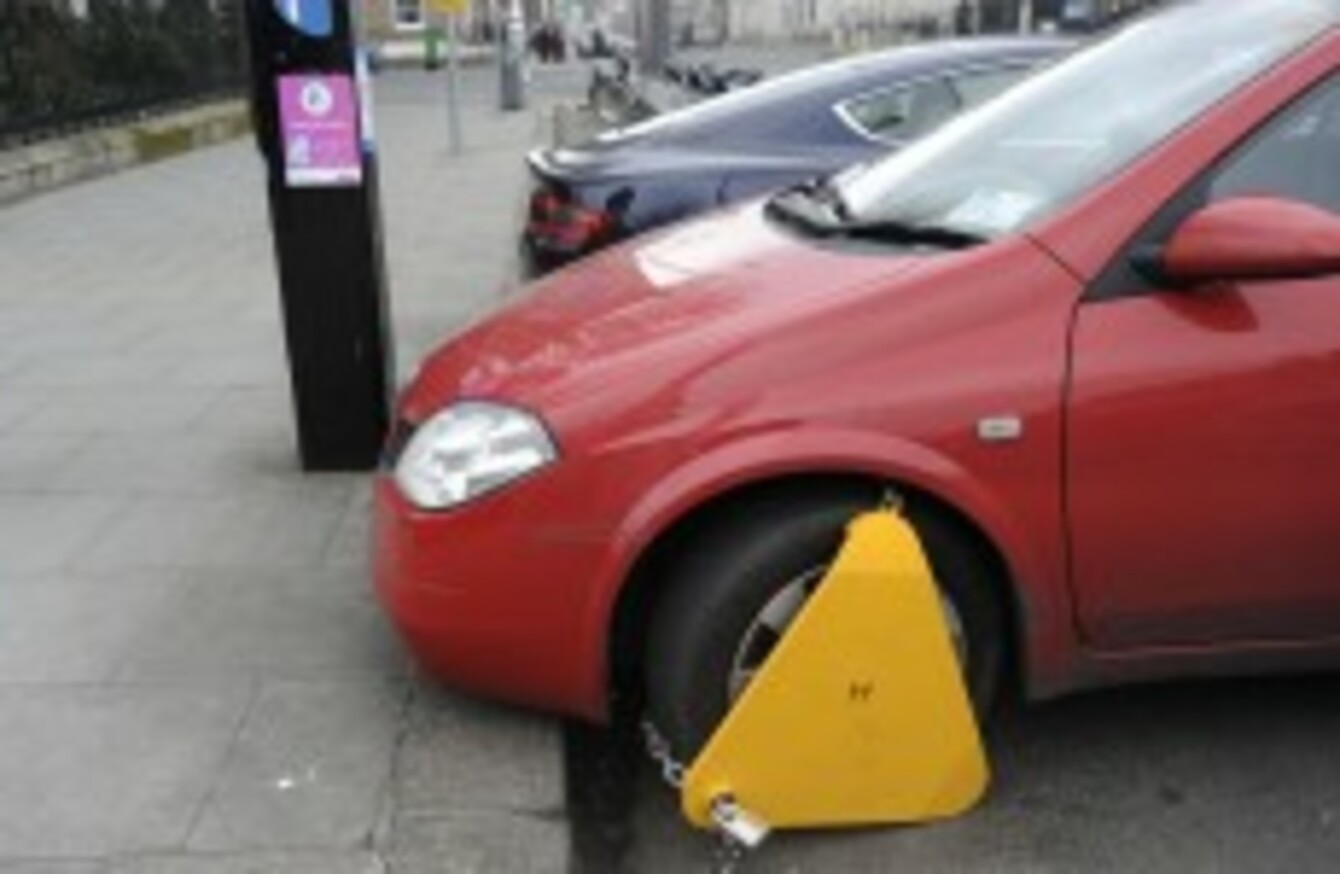 Image: Photocall Ireland
Image: Photocall Ireland
UPDATE: This meeting has been postponed until Wednesday, 29 February.
LOCAL AUTHORITY representatives will present their views on clamping to the Oireachtas transport committee meeting today as the group continues its hearings on the regulation of clamping in Ireland.
This is the last in the committee's series of hearings before it compiles a report on the clamping industry's regulation. The committee's efforts come ahead of the government's drafting of legislation on regulating clamping.
The representatives addressing the committee this afternoon hail from the Association of County and City Councils, the Association of Municipal Authorities in Ireland, and the Local Authorities Members' Association.
Committee chairman Ciarán Lynch said that, given that local authorities have the power to operate a clamping regime, it is important for the committee to get their views on the issues involved. He said that the hearings so far had brought a "series of thought-provoking, constructive and worthwhile discussions with a variety of organisations."
"Among the matters we will be addressing are the requirement, or not, for new legislation and what the legislation should address, regulation of the industry, licensing for clamping companies, standards and codes of practice for operators, the appeals process and penalties," he added.
Earlier this month, Dave Cullen of Euro Car Parks Ltd told the committee that his company does not make a profit from clamping, given the costs involved.