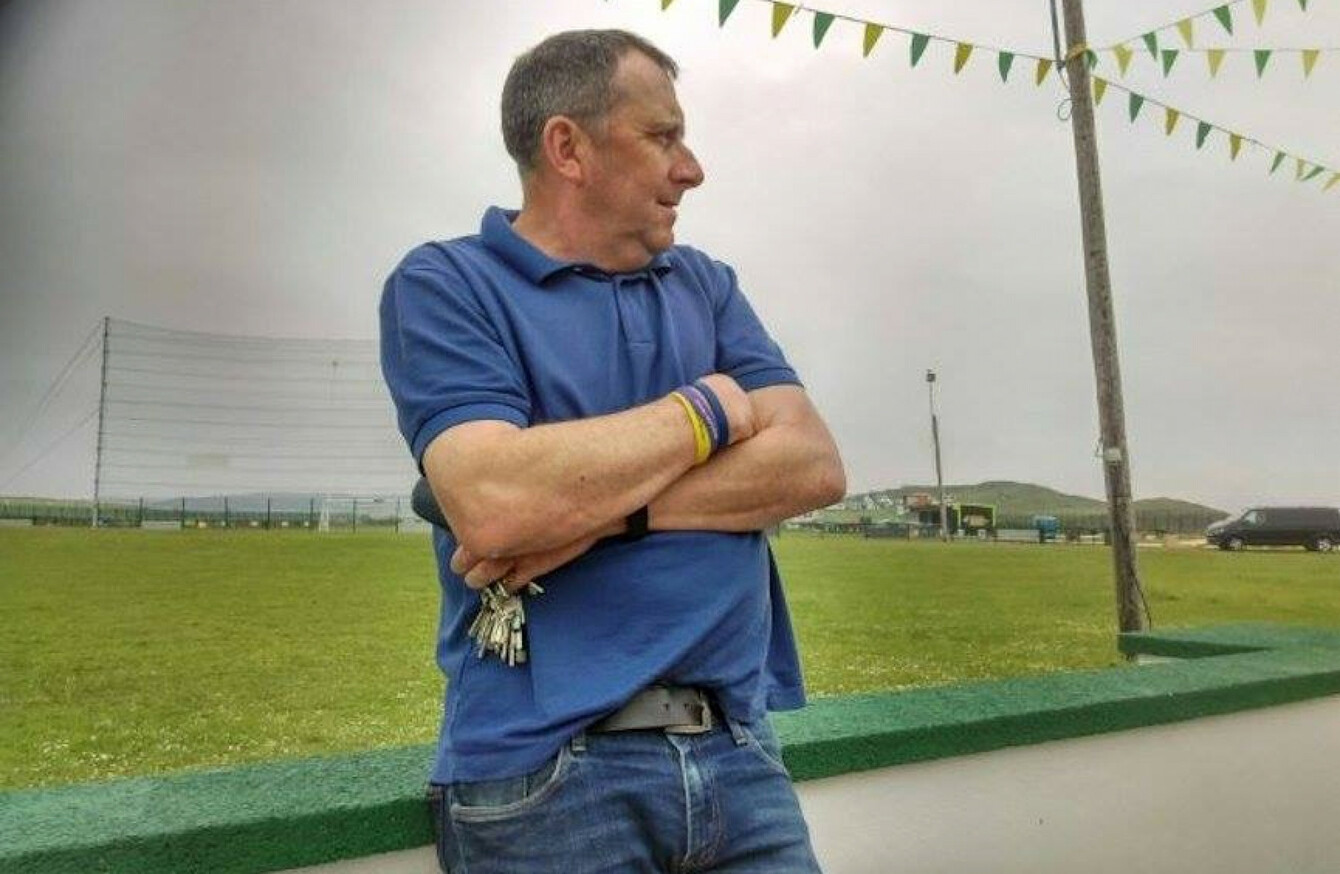 Paddy McBride
Paddy McBride
A CAMPAIGN TO help a North Donegal man who has run several marathons for charity as he battles a rare and aggressive form of cancer has raised nearly €10,000 in four days.
Patrick McBride from Downings, a Gaeltacht village on the Rosguill Peninsula, was recently diagnosed with malignant melanoma.
He has run 17 marathons for charity, mostly for the Crumlin Children's Hospital, while he has also raised money for his local GAA club.
"What makes Paddy so special is that he is the most kind man who plays a huge role in the local area raising countless amounts of money for countless causes," one local said.
In four days, colleagues of Paddy have helped to raise almost €10,000 through an online fundraiser for a man they say has "touched so many people's lives".
As part of his treatment, Paddy will travel to Dublin today to begin a two-week course of radiotherapy, before returning to Letterkenny Hospital for further testing and treatment.
Contributions to the fundraiser are expected to assist him with his living expenses while he recovers, and those organising it say Paddy has been greatly encouraged by the generosity shown to him so far.
Several comments on the fundraising page paid tribute to his character, with one person saying his workplace was not the same without his laughter.
Others hailed the Donegal man as a "true gent", while another person said they were pleased to give back to him for all the projects he has contributed to over the years.