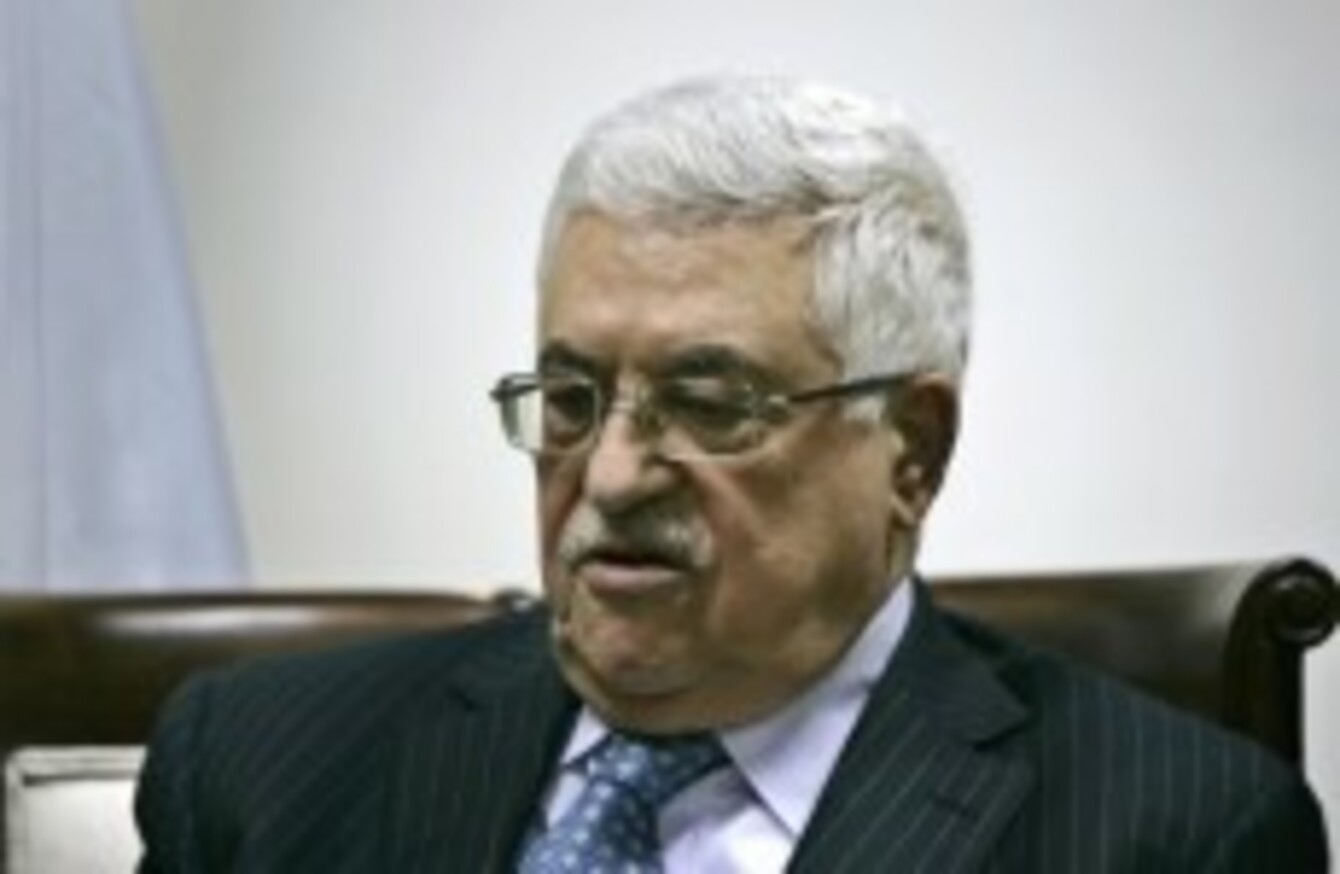 Palestinian President Mahmoud Abbas in his office in the West Bank city of Ramallah
Image: Majdi Mohammed/AP/Press Association Images via PA Images
Palestinian President Mahmoud Abbas in his office in the West Bank city of Ramallah
Image: Majdi Mohammed/AP/Press Association Images via PA Images
THE PALESTINIAN government has postponed its local elections by three months until October.
The government of Palestinian President Mahmoud Abbas said it made the decision as it needs more time to ensure the vote can be held in both the West Bank and Gaza.
The decision was part of a recent reconciliation process between Abbas' Fatah movement and the Islamic militant Hamas group. The two sides have been torn between rival governments for the past four years, with Fatah in the West Bank and Hamas in control of Gaza, and only last week they agreed to repair the rift.
The municipal elections will provide the first gauge of each side's popularity and give a strong indicator of whether they can get along.
After last week's unity deal, Fatah and Hamas are working on forming a unity government — a process that is expected to take weeks or even months.
Abbas' West Bank government said Tuesday it decided to put off the elections from 9 July  to 22 October, to allow reconciliation to take hold and "to provide the proper atmosphere to hold the elections in the entire Palestinian territories."
Hamas, which had said it would boycott the vote when elections were first set, has now said it will participate in all elections.
The Palestinians hope to hold national legislative and presidential elections next year.
The municipal vote would be the first election in the Palestinian territories since January 2006. In those elections, Hamas defeated Fatah, and the two sides formed a short-lived unity government that ultimately collapsed into heavy fighting. In June 2007, Hamas overran Gaza.
Palestinian unity is a necessity as Abbas prepares to ask the United Nations to recognize an independent state in the West Bank and Gaza, with east Jerusalem as its capital.
Abbas is seeking a UN vote in September, a month before the elections would take place.
-AP