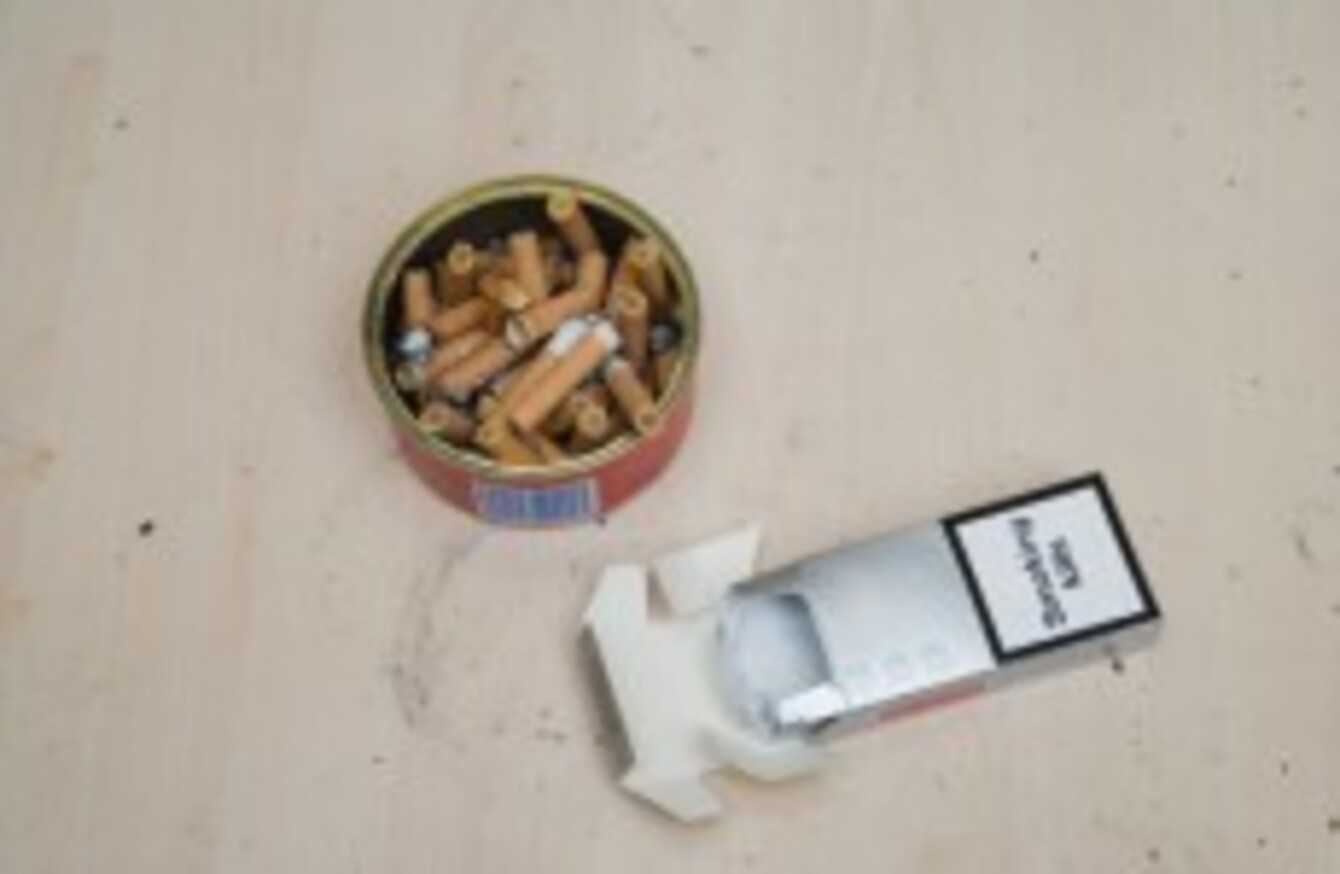 Image: Assunta Del Buono/John Birdsall/Press Association Images
Image: Assunta Del Buono/John Birdsall/Press Association Images
GRAPHIC PHOTOGRAPHS AND text on cigarette boxes warning smokers about possible ill-health will reduce the amount of smokers in Ireland, a Senator has claimed.
Labour Senator Mary Moran said the introduction of combined photo and text warnings on cigarette packaging will reduce in the long term the amount of people who smoke.
She made the comments when the Seanad discussed the Public Health (Tobacco) (Amendment) Bill 2011, which would see the labels introduced.
She said that more than 7000 people die in Ireland per year from smoking, while it costs the Irish economy €1 billion per year to provide health services to smokers.
If we do not make progress on reducing the impact of tobacco in the next 10 years, it will cost our already over-burdened health service in excess of 23 billion. Putting this into perspective, 23 billion would pay for the entire cost of running our health service for almost two years or go a long way in the building of our new National Children's Hospital.
The proposed EU graphic warning labels are similar in idea to the warnings that will appear on cigarette boxes in Australia.
From 1 January 2012, all cigarette boxes will be olive green in colour and emblazoned with images such as cancerous mouths and ill children.
Australia's decision has come under fire from cigarette companies, with British American Tobacco Australia, the country's biggest cigarette company, saying that removing the branding is like "asking Mc Donald's to remove its golden arches".
Tobacco giant Philip Morris threatened to sue the Australian government over the change to the packaging.
Yesterday, Cancer Research UK released the results of a study that showed that women are more influenced by attractive tobacco packaging than men.
Women were shown different packages and when shown long and narrow packets of super-slim cigarettes they were impressed, with some saying "they don't look as bad for you".
But one study measuring brain activity when people viewed such warnings showed that rather than registering alarm, their brains' 'craving spot' began to light up.