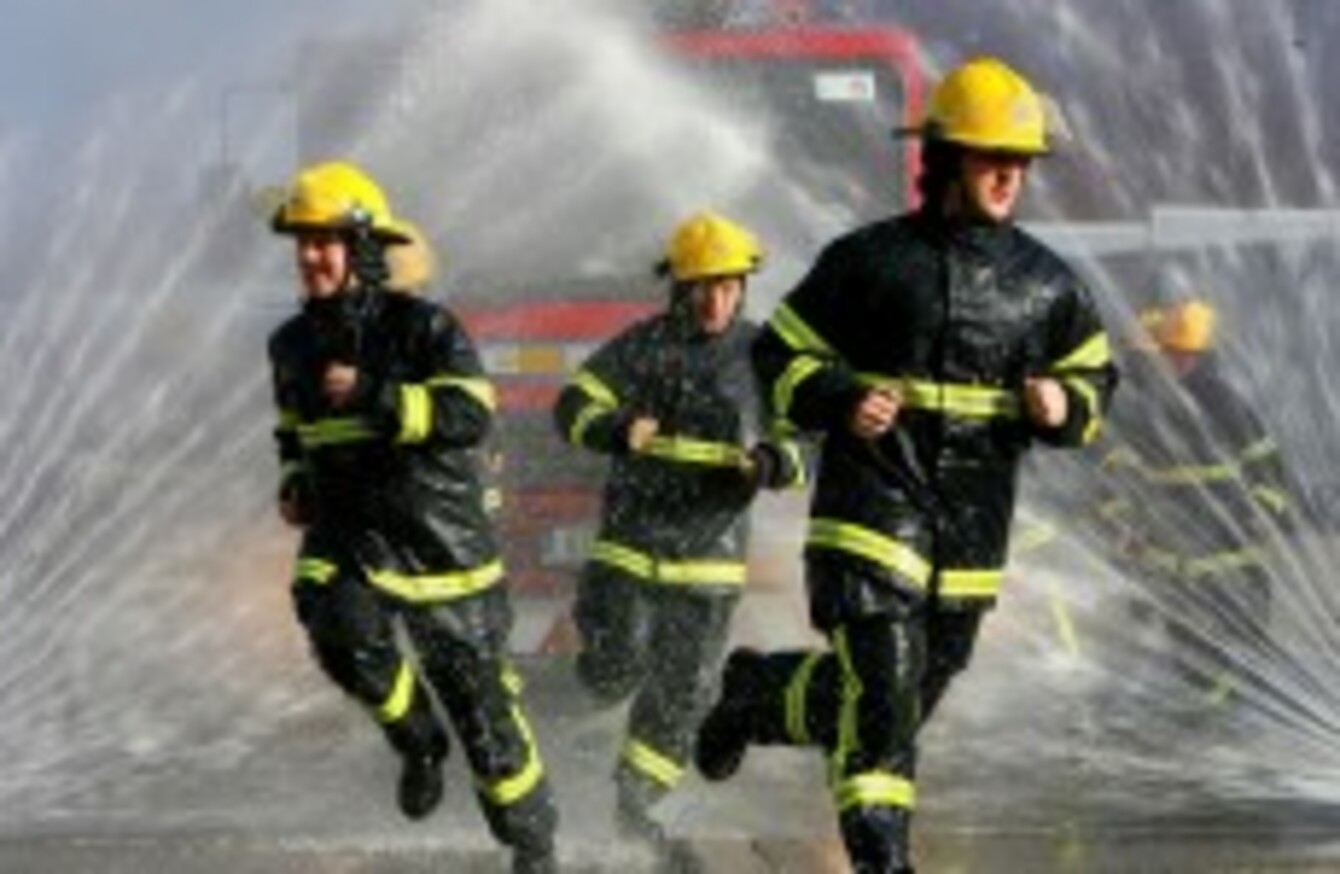 Image: Julien Behal/PA Wire
Image: Julien Behal/PA Wire
DUBLIN FIRE BRIGADE is marking 150 years of history this weekend with a number of events taking place including a parade through the capital's city centre today.
The fire service has been marking 150 years since its establishment with events that have included a golf outing and a welcoming ceremony with the Lord Mayor Andrew Montague at the Mansion House earlier this week.
The main event will be a celebratory parade that will march through Dublin city centre this evening. Members of DFB will assemble at Parnell Square at 5pm before the parade gets underway at 6pm.
"The Parade will be a blend of the new and old with both serving Firefighters and Retired Personnel marching to celebrate Dublin Fire Brigade reaching 150 years of service," the website for the anniversary event states.
The parade will conclude at around 7pm at Dublin Castle where there will be a salute to President Michael D Higgins and the Lord Mayor.
The Dublin Fire Brigade Pipes and Drums band will also perform a tattoo in the courtyard of Dublin Castle before a celebratory dinner inside.
The celebrations will conclude on Sunday when 12 international fire brigade pipe bands will join DFB's own pipe band for medley at Croke Park during the Leinster Football Championship quarter finals.
Also as part of the celebrations, Dublin City Council has been working with FÁS to restore an old Leyland fire engine and the first ever ambulance in Dublin.
The Leyland fire engine was used during Michael Collins funeral in 1922. Both fully-restored appliances were on display outside the Mansion House in Dublin this week and will be taking part in the parade today.
Speaking during the construction process, one of the members involved in the FÁS-funded project, Gavin Costello, said: "The next part in the project is to reconstruct a replica of the first ever ambulance in Dublin which was a horse-drawn ambulance made out of solid ash."
An Post will also issue a series of special commemorative stamps at the end of June to mark the occasion.