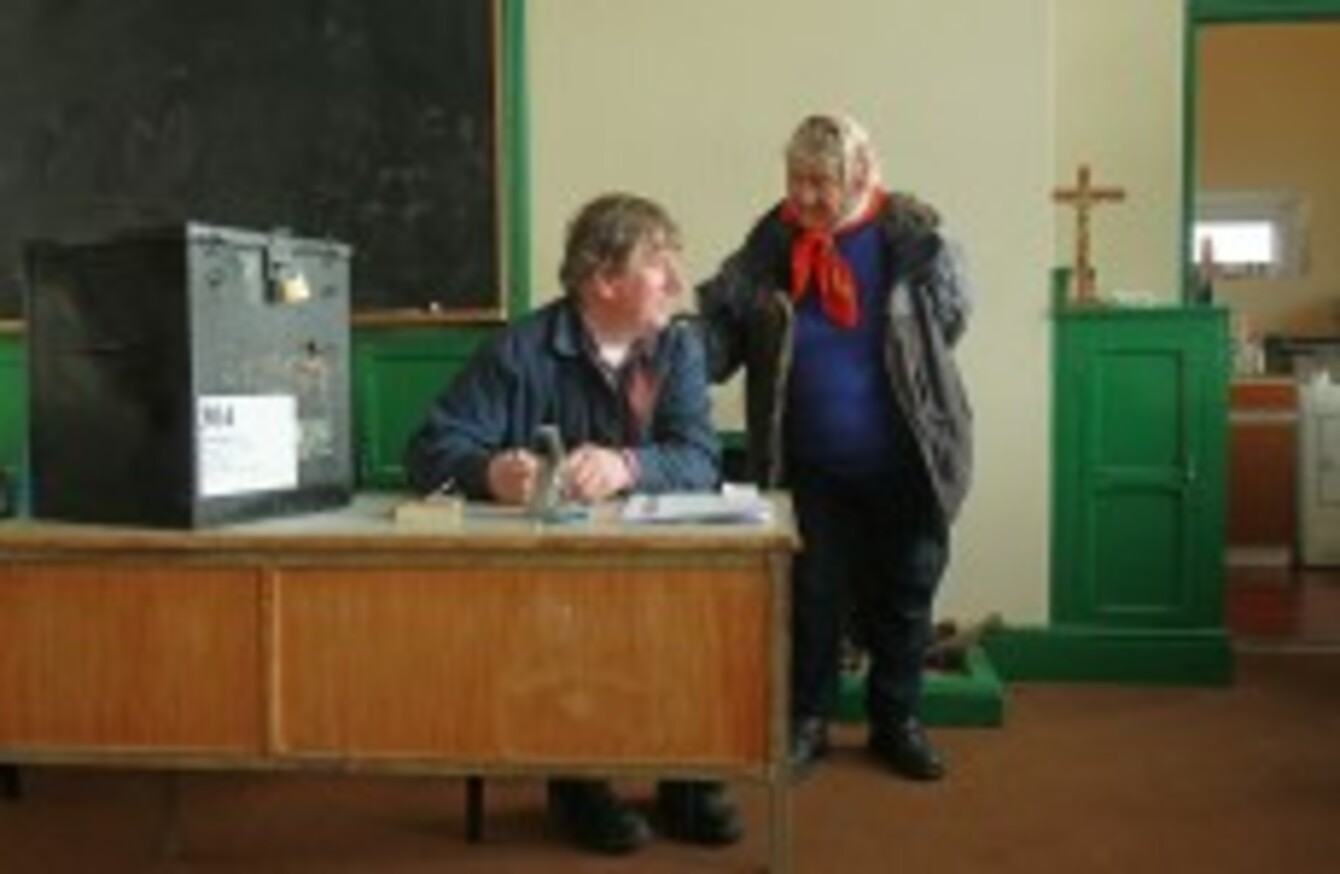 File photo of voting on Inis Bigil off Co Mayo.
Image: Julien Behal/PA Archive
File photo of voting on Inis Bigil off Co Mayo.
Image: Julien Behal/PA Archive
THE PRESIDENTIAL election is rolling towards a close today as polling stations across the state open at 7am for the ballot on the presidency, two referendums and the Dublin West by-election. Polling stations will close at 10pm.
Voting first kicked off earlier this week, as the islands off the Co Donegal coast began voting on Monday morning.
Over 3.1 million people are on the register of electors and more have registered to vote through the supplementary register.
Details of your polling station can be found on your polling card and you should bring photo identification such as a passport or driving licence with you when you go to vote.
If you make a mistake while marking your ballot card, you can exchange it for a fresh one from the presiding officer at your polling station.
For further information about the ballot process and the single transferable voting system, read TheJournal.ie's guide to the 27 October ballot.
Two referendums are being voted on today: one concerns reducing sitting judges' pay, while the other proposes giving the two Houses of the Oireachtas the power to carry out inquiries. For more information on the two referendums, check out our referendum guide.
Anyone eligible to vote in the Dublin West by-election can read more here about the 13 candidates vying to fill Brian Lenihan's seat.
Counting today's votes begins tomorrow at 9am.