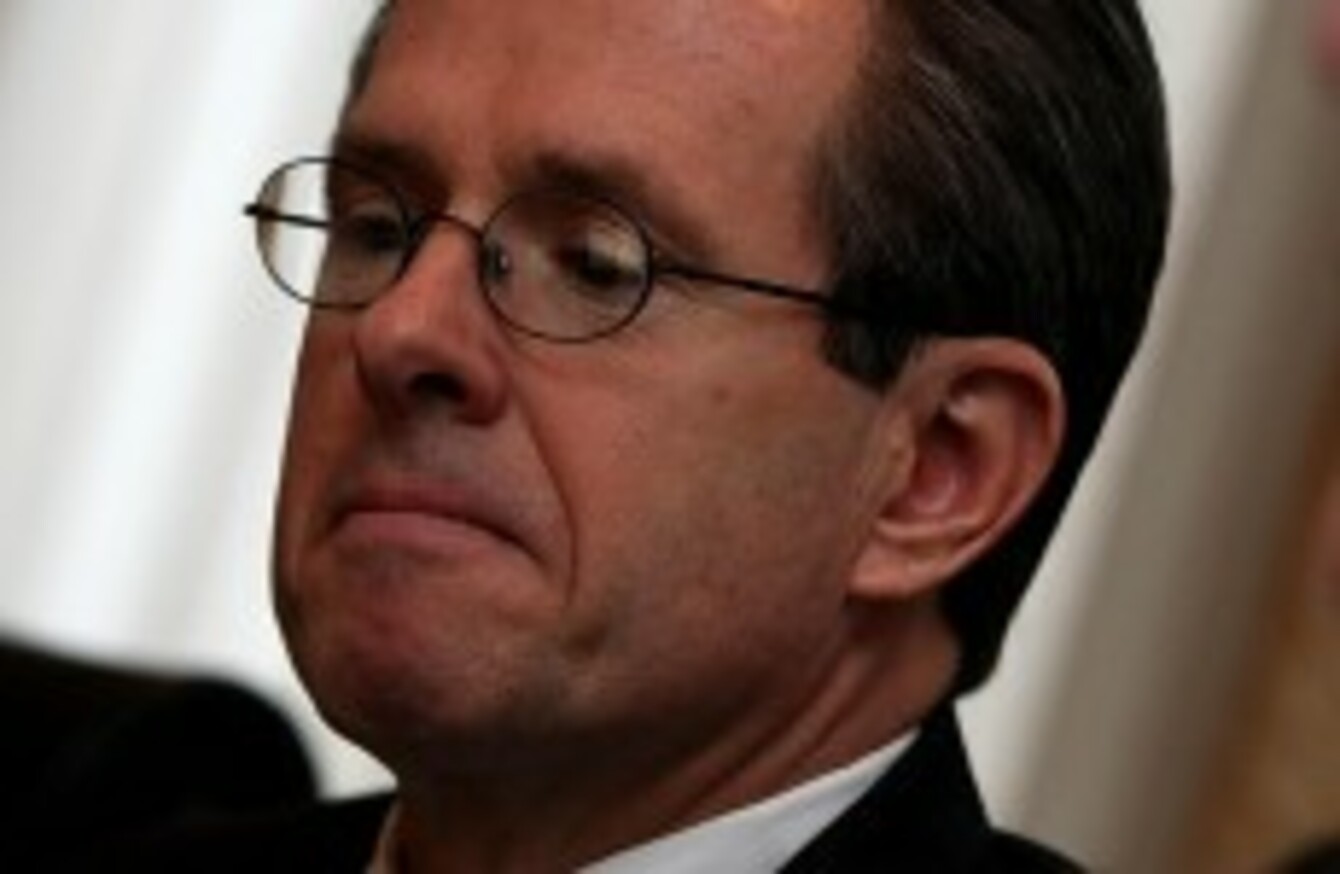 Image: Julien Behal/PA Archive
Image: Julien Behal/PA Archive
IRELAND COULD BE liable for "substantial" European Union fines if the government rushes through a new bill on carbon levies being proposed by John Gormley, it has been claimed.
Covanta Europe, the company behind the planned incinerator at Poolbeg on Dublin's docklands, say the carbon levies that would be introduced as a result of the Environment (Miscellaneous Provisions) Bill 2011 2010 would have "very damaging consequences for the Irish economy".
CEO Scott Whitney (pictured) said the bill, if enacted, would also be damaging "for the reputation of Ireland as a cuontry with a responsible and accountable regulatory system.
"Specifically, through its levies structure, the Bill erroneously proposes that energy efficient EFW (energy-from-waste) be treated the same as landfill, which is the worst form of disposal, while exempting from a levy a number of other technologies.
"It has not escaped our notice this will hit hardest the Poolbeg EFW facility which has planning permission and a license to operate in Mr Gormley's constituency," Whitney said in a statement.
Gormley's moves to begin a public consultation on the levies proposed by a bill were a "time-wasting charade", given that the bill was now being rushed through the Oireachtas.
When the Bill was published last week, the Irish Waste Management Association said the new bill would "help to promote the development of a range of technologies in the waste sector", and said the new levies should be managed so as to incentivise proper waste management.
Whitney has previously claimed that Gormley was out to hang his company, saying: "It seems to us he's saying, in his role as a judge, I know you're guilty but I'll give you a fair trial before I hang you."
In August of last year, Gormley insisted that the incinerator would not be built, though the minister has refused to openly intervene in the planning process with Dublin City Council, acknowledging that to do so would be an abuse of process.
An RTÉ Prime Time documentary revealed in September that the contract between Dublin City Council and Covanta included a break clause which allowed either party to withdraw from the contract if certain criteria had not been met.
It was later reported, however, that the City Council would face a bill of €200m if it was to exercise that clause.