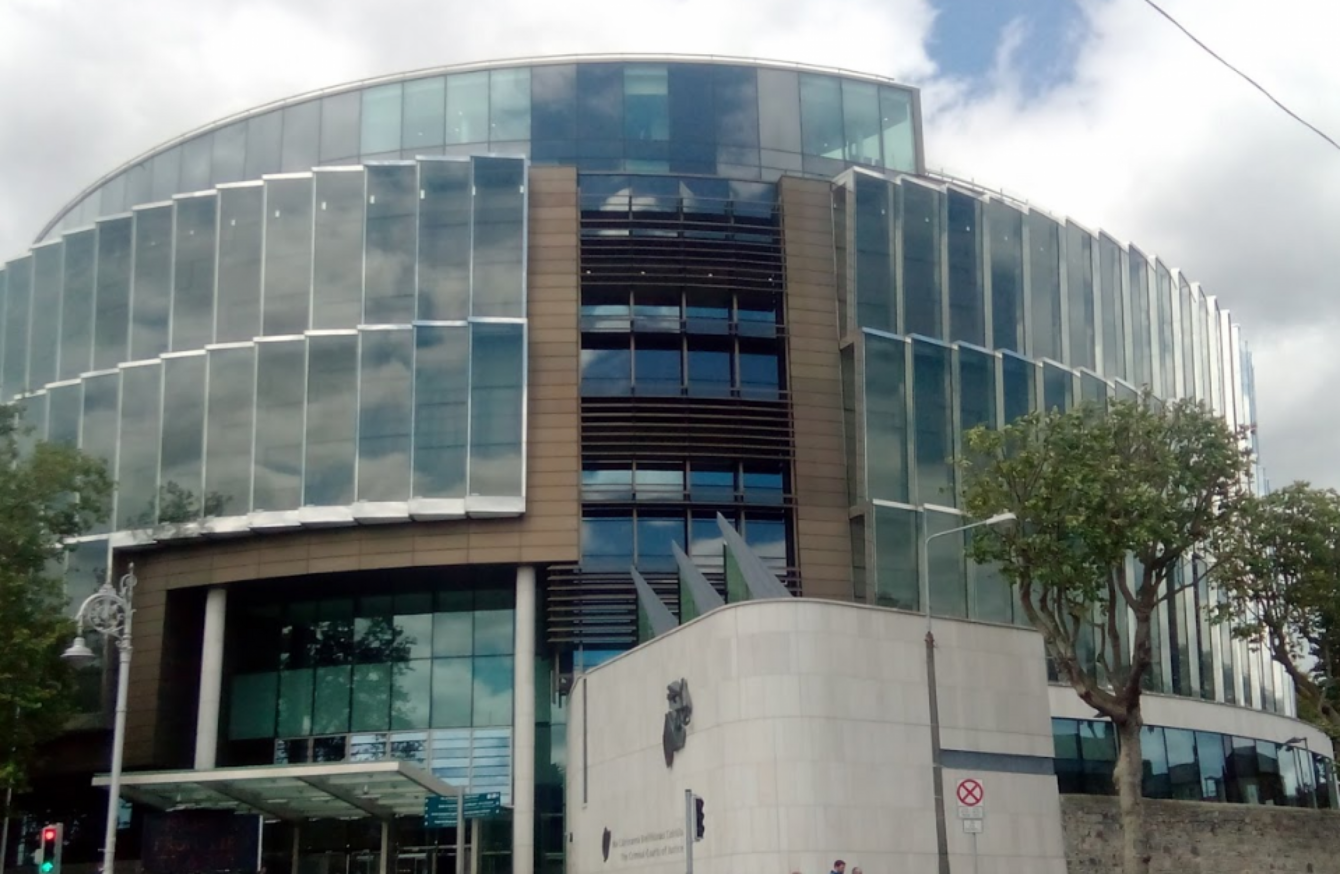 Image: Google Maps
Image: Google Maps
A PRISONER WHO stabbed his psychiatrist with a makeshift weapon because he said "a demon got into my head and told me to do it" has been sentenced to three years in prison.
Alan Ellis (24), who suffers from paranoia and delusions, had just told Dr Ronan Mullaney that he felt his life was under threat from the prison staff and wondered aloud "if my doctors are involved too".
He then lunged at Dr Mullaney and tried to punch him. The doctor raised his hands in defence when he saw that Ellis was trying to push a sharply pointed object into his neck.
He fended off the attack as best as he could but Ellis still managed to puncture his neck beside his Adam's apple. The incident was brought to an end by prison officers who managed to restrain Ellis.
During the attack, Ellis repeatedly shouted, "I'm going to fucking kill you" and Dr Mullaney described him as being "deranged".
Garda David Smith told Tony McGillicuddy BL, prosecuting, that the weapon, described as a paint roller with one metal end filed off to a sharp point, didn't cut through the victim's skin. A small puncture wound was cleaned and dressed but the doctor didn't require further treatment.
Ellis, of Rathmines Road Lower, Rathmines, Dublin who was escorted into court by prison officers in riot gear, pleaded guilty at Dublin Circuit Criminal Court to assault causing harm at Mountjoy Prison on 23 October 2014.
Ellis is currently serving a sentence for false imprisonment after he tied a 14-year-old boy to a radiator, threw boiling water down his trousers and removed skin from his knees, knuckles and fingertips with a cheese grater.
He pleaded guilty to false imprisonment and assault causing harm to the teenager on 12 March 2012.
In November 2013, Judge Desmond Hogan sentenced him to a total of nine years in prison with three suspended for this and other offences, including assault causing harm and burglary.
Yesterday Judge Martin Nolan sentenced Ellis to three years in prison with the final year suspended. It is to run concurrently to his current term.
He said it was lucky Dr Mullaney was able to resist Ellis as it had been the man's intention to kill him.
He accepted that Ellis had been suffering paranoid delusions and had a particularly sad history.
Judge Nolan said he was left with a situation in which a doctor was assaulted by a man who undoubtedly did and still does need serious help in order to protect society.
He said he hoped Ellis would receive the appropriate treatment while in custody. "It is a matter of common sense that he gets treatment otherwise matters could get serious very quickly," Judge Nolan remarked.
Garda Smith said Ellis told gardaí in an interview that "a demon got into my head and made me do it".
I've no control over this demon. I was thinking what to do for the day and 'attack the doctor' came into my head.
He said the demon took over and made him do things he didn't want to do.
Ellis said he had the weapon for his own protection because he was in fear of the prison staff, inmates and doctors. He claimed he had found it in the shower.
A victim impact report before the court said Dr Mullaney still suffered flashbacks but accepted that Ellis had a life-long illness. He said he believed the assault was a result of the man's mental illness.
Garda Smith agreed with Michael Lynn SC, defending, that once Ellis was restrained by the prison officers, he dropped the weapon and didn't cause any more trouble.
He asked Judge Nolan to accept that Ellis was seriously unwell at the time. He said Ellis was in solitary confinement and was "the subject of a very harsh regime" in prison.
Counsel said his client was supported in court by his parents and siblings who had all written letters for the judge. Reports documenting Ellis's psychiatric history were also handed into court.