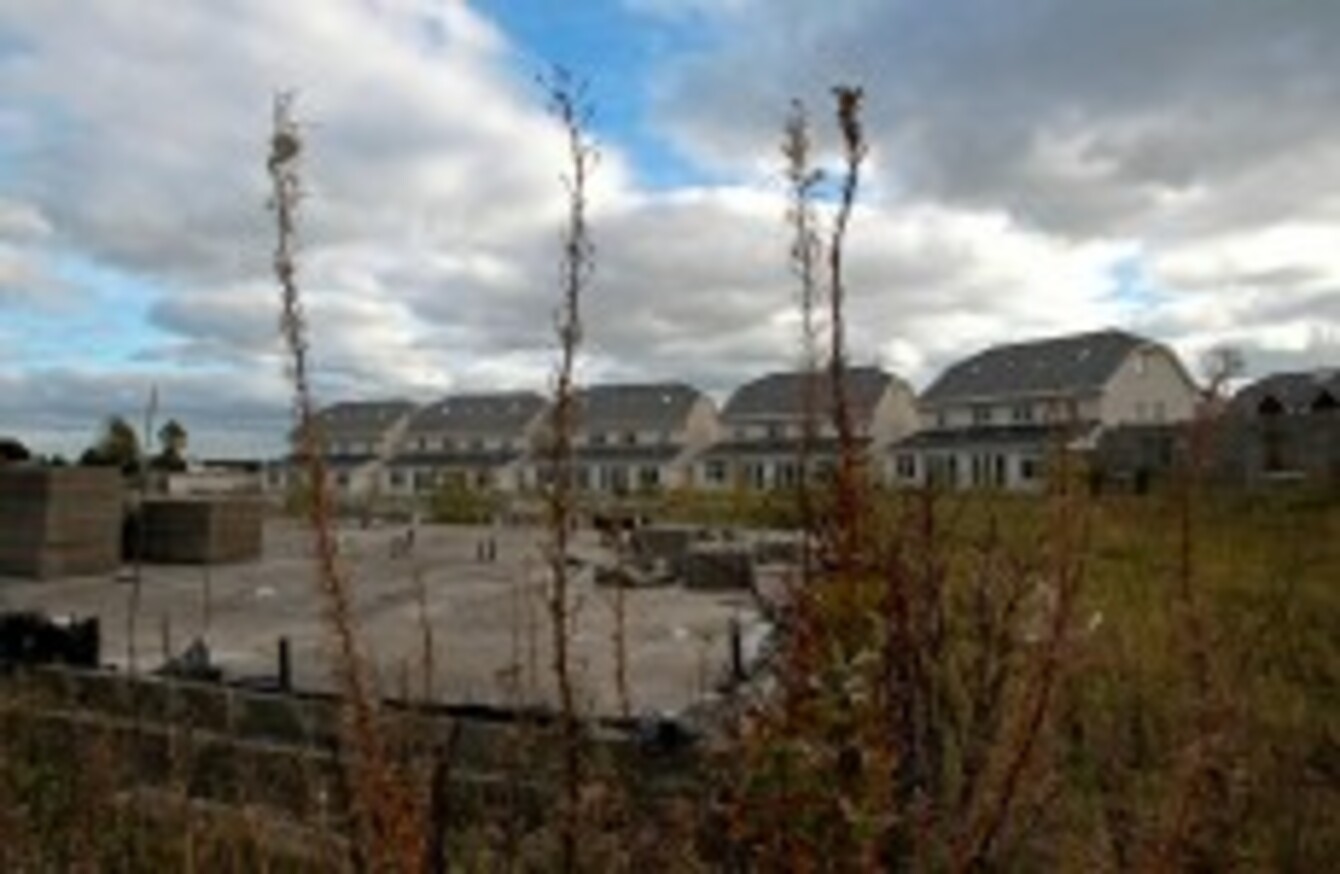 Image: Julien Behal/PA Wire
Image: Julien Behal/PA Wire
IRELAND'S PROPERTY MARKET has yet to completely bottom out, with residential house prices continuing to fall in the first three months of the year, according to the latest property analysis.
This morning's quarterly house price report from Daft.ie shows that the average asking price for a residential property in Ireland fell by 3.1 per cent in the first quarter.
Asking prices in Dublin were down by 4.1 per cent, while prices fell 5 per cent in Galway – the highest rate of decline of any area in the country.
Prices in Cork and Waterford were down about 3 per cent on average, while prices in Limerick were down by about 2 per cent. Outside of urban areas, prices fell by an average of 2.7 per cent.
Daft.ie economist Ronan Lyons said prices had continued to drop as a result of the "ongoing mismatch between supply and demand", and noted that on average, one third of the houses listed for sale at the start of 2010 remained unsold.
Though the quarterly drop in prices is the second-smallest decline since the decline in property prices began in early 2008, the latest fall indicates that house prices are now over 43 per cent off their peak of July 2007.
Eoin Fahy, chief economist at Kleinwort Benson Investors, said the report may indicate the onset of a "second wave of weakness", remarking that the imminent increase of the European Central Bank's main interest rate would see borrowers face new restrictions in the size of the mortgages they could take out.
The same hike in interest rates would also result in higher monthly repayments for existing mortgage holders – in a move that could ultimately see many more home-owners fall into arrears and eventually be forced to sell up, thus heightening the problem of oversupply.
Last week's stress tests, aimed at identifying the potential losses of Ireland's banks if the domestic property market continued to slide, were based on a 'worst case scenario' of a 33 per cent fall in house prices in the next two years.
Meanwhile a separate report by MyHome.ie found that the average asking price for a house is now €260,000 nationally – and €302,000 in Dublin.
Daft.ie is operated by Distilled Media.Journal Media Ltd has shareholders – Brian and Eamonn Fallon – in common with Distilled Media Group.