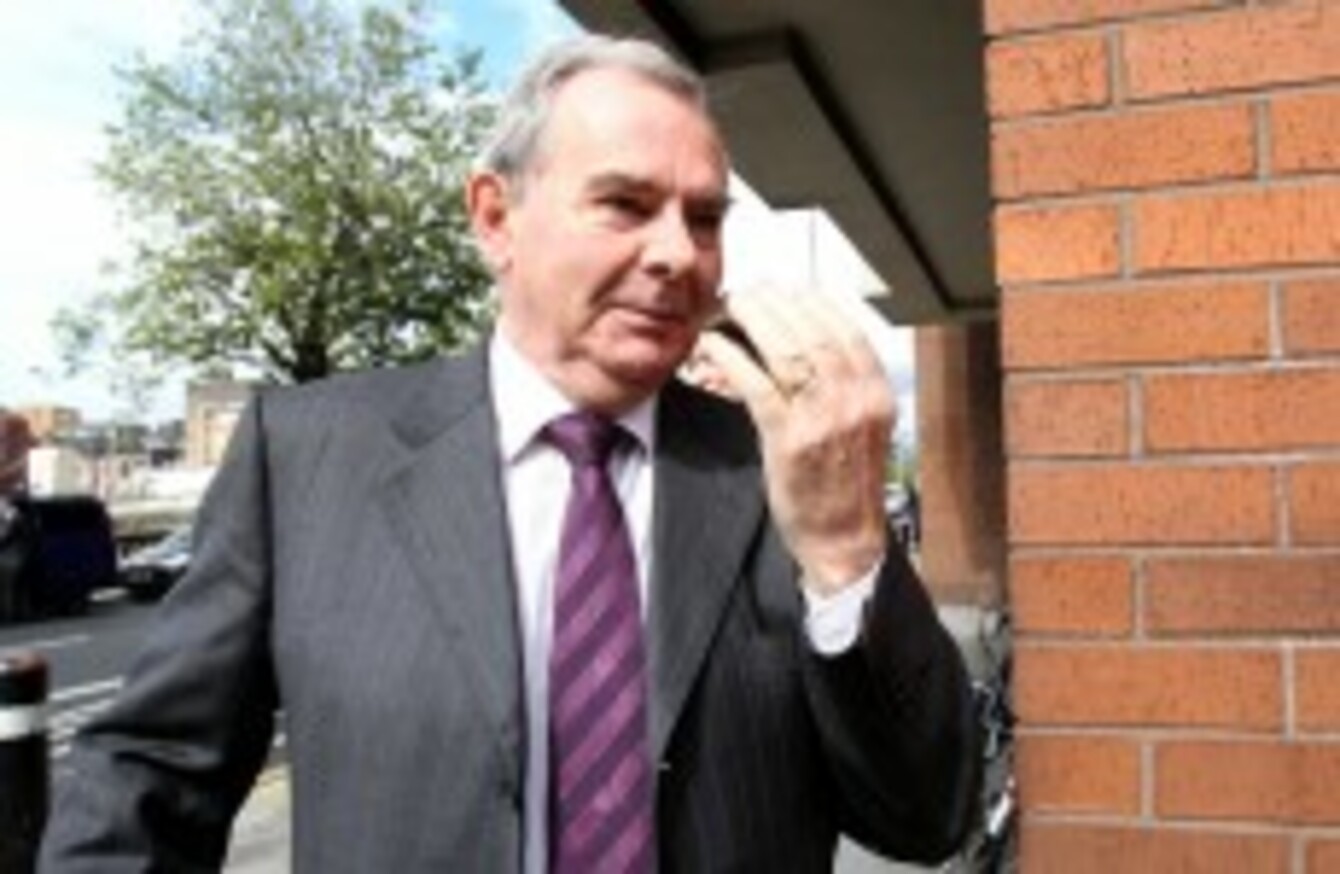 Seán Quinn outside the High Court earlier this month.
Image: Niall Carson/PA Wire/Press Association Images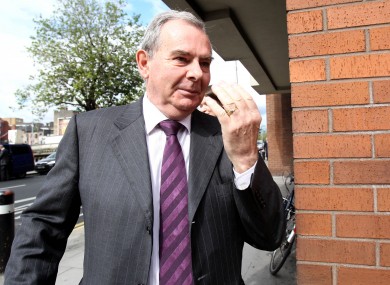 Seán Quinn outside the High Court earlier this month.
Image: Niall Carson/PA Wire/Press Association Images
RUSSIAN AUTHORITIES HAVE agreed to help the Irish Government as it seeks to retrieve assets which the Quinn family has put out of the reach of the Irish Bank Resolution Company (IBRC).
Formerly Anglo Irish Bank, the IBRC is fighting to have property held by Seán Quinn and his family transferred to cover debts owed by their business. The nationalised bank has legal teams tracing assets in Russia, Ukraine and other countries.
"Effectively, the IBRC is a nationalised bank. It is very important that the State ensures that property assets are not out of reach," Junior Minister at the Department of Finance Joe Costello said during an interview this morning. He added that Russian authorities have showed sympathy over the matter.
"I asked if Russia would be able to assist us in any way in recovering those assets and ensuring they remain in control of the State," Costello told Morning Ireland when discussing recent conversations he had with Deputy Foreign Affairs Minister Vladimir Titov.
"He agreed that it was quite unacceptable that this behaviour took place…Russian authorities are to investigate the matter and will seek to do what they can to ensure the assets that we are seeking to retain would be in the control of the Irish State. He said they would do the best they could."
Costello recounted how Titov told him about a similar situation that arose between Russia and another country – outside the European Union – which disappointed authorities by failing to cooperate.
They felt that sovereign States should support each other in matters like that and that they will do all they could.
The Government is also in contact with Ukranian authorities in relation to two properties held by the Quinn family there. The assets are understood to be worth up to €160 million and another junior minister Brian Hayes said his department is "fighting" to ensure full ownership is reverted to the IBRC and "consequently the Irish people".
Investigations have been established in both Russia and the Ukraine into the transfer of the assets and the respective government are liaising with Irish authorities. Seán Quinn Jr, the son of Ireland's one-time richest man, is currently serving a three-month jail sentence for a contempt of court charge over failing to follow orders to reverse the steps taken to keep millions of euro out of reach of the lender.
His cousin, Peter Darragh Quinn, was also handed down a three-month prison term by Justice Elizabeth Dunne last Friday. After calling in sick, he failed to appear at the High Court hearing and has evaded arrest since. There has been no sign of the 34-year-old, with little activity reported at his home address in Fermanagh or properties linked to him across the island. Gardaí can only arrest him in the Republic and no international arrest warrant has been issued because contempt is a civil – and not a criminal – charge.