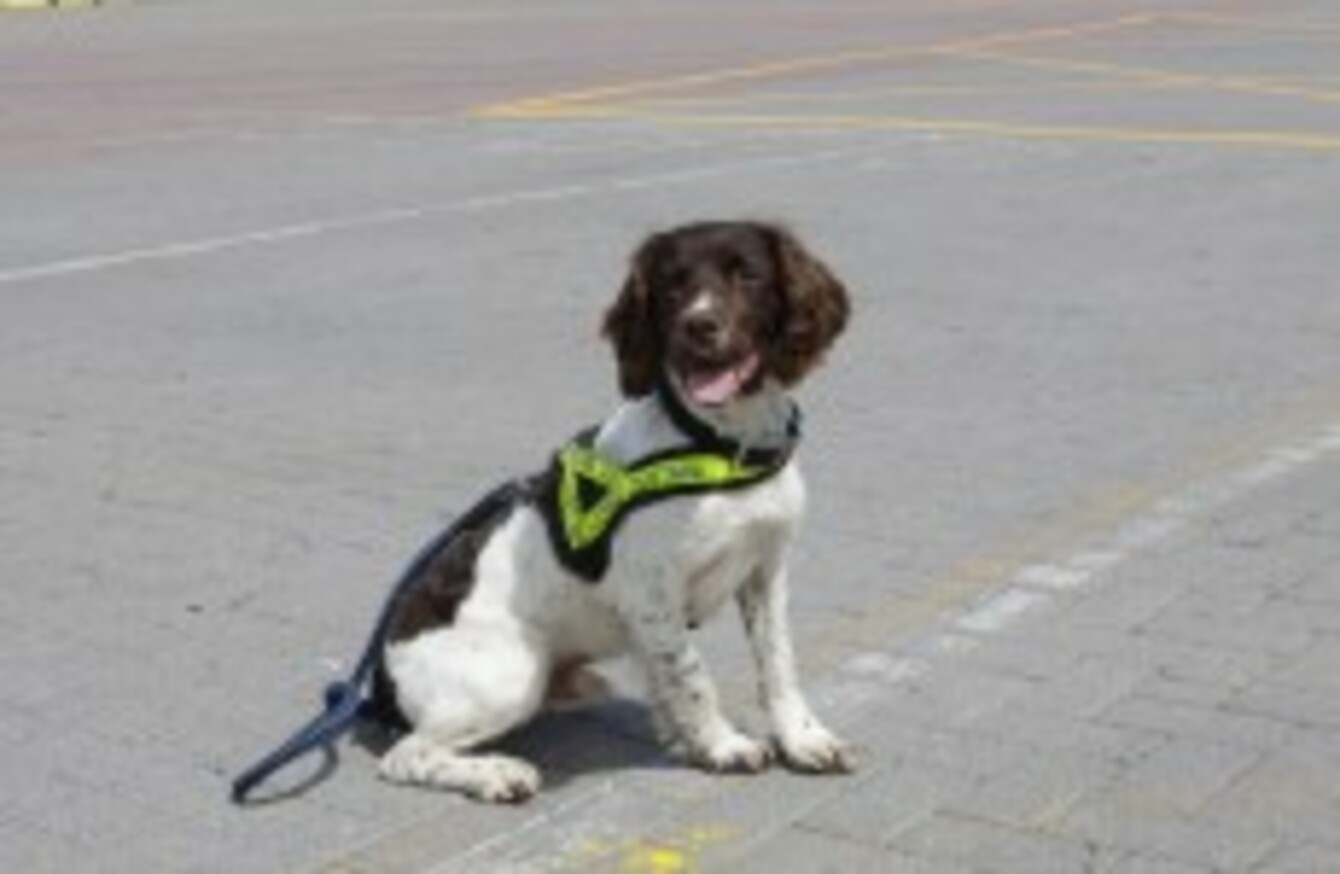 Image: Revenue
Image: Revenue
A CANINE MEMBER of the Revenue's Customs Service played a major role in the seizure of over half a million euro of drugs yesterday.
In all, 2.7 kgs of heroin, 1.1 kgs of ecstasy, almost one kilo of cannabis resin and 0.2 kilos of LSD tablets were found in the operation at Rosslare port.
The drugs have a combined street value of €534,280, according to the service.
Officers discovered the drugs concealed in the fuel tank of a UK-registered vehicle leaving a ferry that arrived from Cherbourg, after the dog — Ralph — gave an indication.
Two men — a 40-year-old from Scotland and a  34-year-old Irish man were arrested and are currently being questioned at Wexford Garda Station.