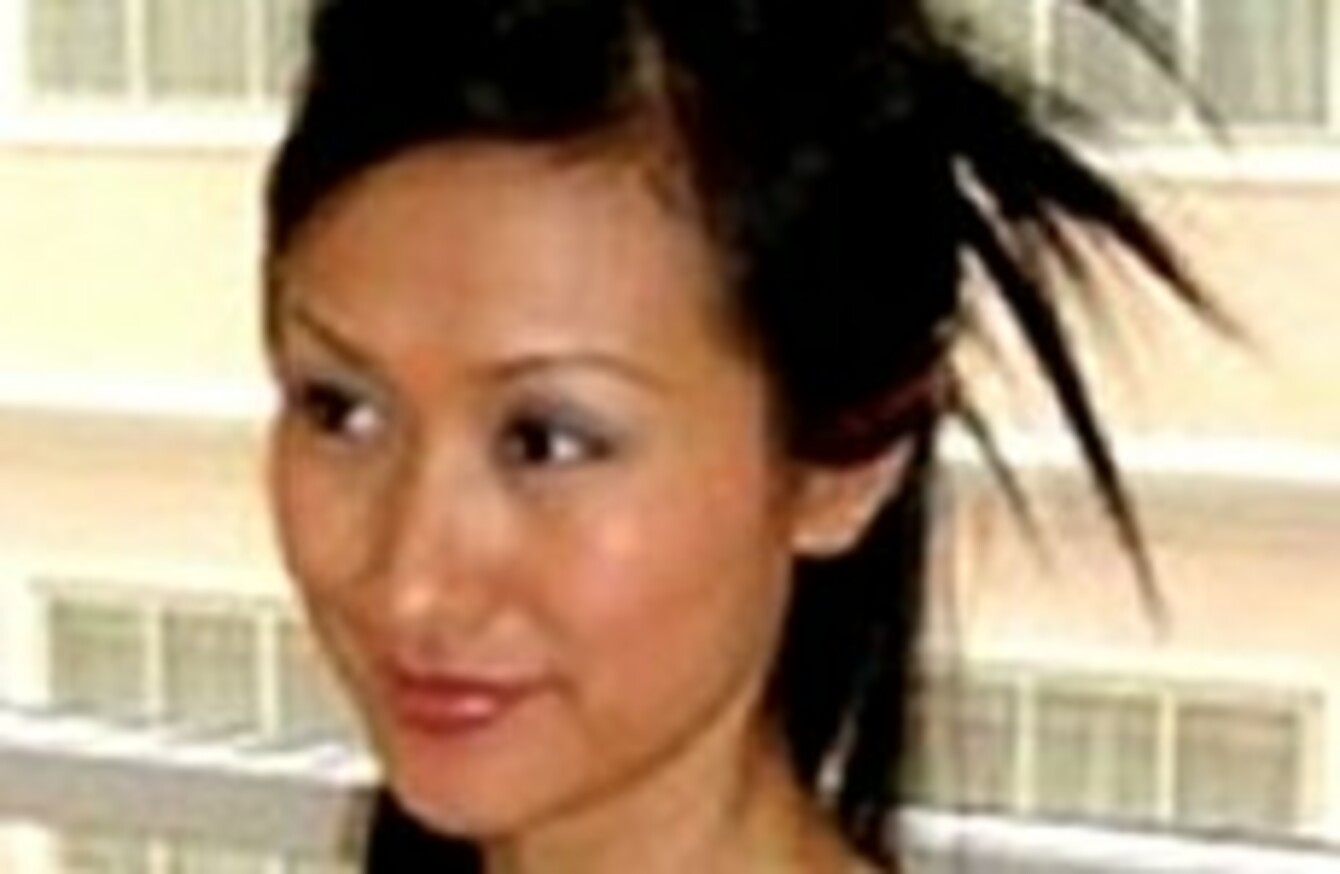 Lihua Cao
Lihua Cao
A WEALTHY BUSINESSMAN has been jailed for the murder of his pregnant wife, who went missing in 2006 – even though her body has never been found.
Scotland Yard said that Robert Ekaireb (39), of Corrigan Close NW4, was recommended to serve a minimum of 22 years after being found guilty of killing Lihau Cao.
Cao spent some time in Dublin as a dancer in the early 2000s and the couple are believed to have met in the city.
Cao was four months pregnant and 27 years of age when she disappeared in October 2006.
Investigating officer Detective Inspector Andy Manning said:
We will never know how Lihau died or what happened to her body which is a tragedy for her family and her unborn child.
Det Manning said that Lihau clearly wasn't happy in her marriage – Ekaireb was "controlling, restricted her access to money despite his immense wealth and often lost his temper".
She had spoken to friends and family about leaving him and there is evidence she was preparing to do so for good.
Ekaireb, who owned more than 50 properties worth over £65million, lost control and killed his wife as they argued on 23 October 2006 at their flat.
"He then disposed of her body, cleared up the flat and carried on with his life," said the detective.
However, detectives work tirelessly to piece together the key events of the last few months of Lihau Cao's life "to provide indisputable evidence that Ekaireb had killed her".
Robert Ekaireb. Pic: PA/Metropolitan Police
Lihau Cao
Lihau Cao – who was also known as Li or Lisa Ekaireb – was last seen at the end of October 2006, when she was four months pregnant. She lived in Hampstead with her husband, but was not reported missing to police until February 2007 after her family in China and Denmark became concerned about the lack of contact.
By the summer of 2009, what had been a missing persons case was referred to the Homicide and Serious Crime Command due to suspicions that she had come to harm.
Cao had left China in 2002 and worked as a waitress and dancer in Dublin until June 2006.
She then moved with Ekaireb to a flat he owned in Hampstead, marrying him weeks later.
Cao had spoken to doctors about terminating her pregnancy, saying she feared Ekaireb would make an unsuitable father.
A doctor they saw together when she was pregnant raised concerns about the fact that Ekaireb had suddenly stopped taking long-term medication for depression, making him prone to violent mood swings.
Assault
In August 2006, Ekaireb was arrested for assaulting his wife and possession of a flick-knife following an argument in their car. Ekaireb was charged but Cao later withdraw the assault allegation.
The last time that police can prove the pregnant woman was alive was on 23 October 2006, when she made four calls to her brother in Denmark, telling him she was unhappy with Ekaireb.
On 30 October Ekaireb called his ex-girlfriend in an attempt to rekindle their relationship. At the end of October, Cao's sister in China received a call in very poor Chinese saying Cao had given birth to a baby girl.
In fact, Cao would have been less than five months pregnant at that time.
Ekaireb ignored the numerous calls that his wife's brother made to his and her phones between 4 November and 26 December 2006. Meanwhile, on 17 November midwives noted that Lihau had missed an appointment.
On 24 February 2007 Lihau's brother reported her missing to police and an investigation began.
Ekaireb
Ekaireb told police his wife had walked out of their marriage sometime in late 2006 and he had not seen her since.
There was no record of Cao giving birth in any hospital in the UK. There was also no activity on her bank card or mobile, no contact with her family and no trace of her having flown out of the country.
Police uncovered evidence that suggested Lihau may have been planning to leave her husband – she attempted to open a new bank account and it was suspected by Ekaireb that she was still working as a dancer behind his back to earn extra cash.
He had booked a lie detector test for her in October 2006.
Conclusion
The evidence led officers to conclude that Ekaireb had murdered Lihau Cao on 23 October 2006.
It is believed the couple argued at their flat about his suspicions and that Ekaireb lost control and lashed out, killing Lihau, probably by stabbing her. A woman screaming was heard by a witness at that time.
Panicked, Ekaireb then rolled her body up in the bedroom carpet and put it in the car boot to dispose of.
A security officer at the premises saw the carpet being carried out late at night before the car left. It struck him as unusual as Ekaireb would usually pay contractors to carry out any work for him, said police.
It is believed Ekaireb used his links to an organised criminal network to dispose of Lihau's body.
Ekaireb never returned to the flat, registering it with an estate agent for re-letting and hiring a firm to refit carpets and clean the property.
Ekaireb was arrested on 7 June 2012 and charged the following day.