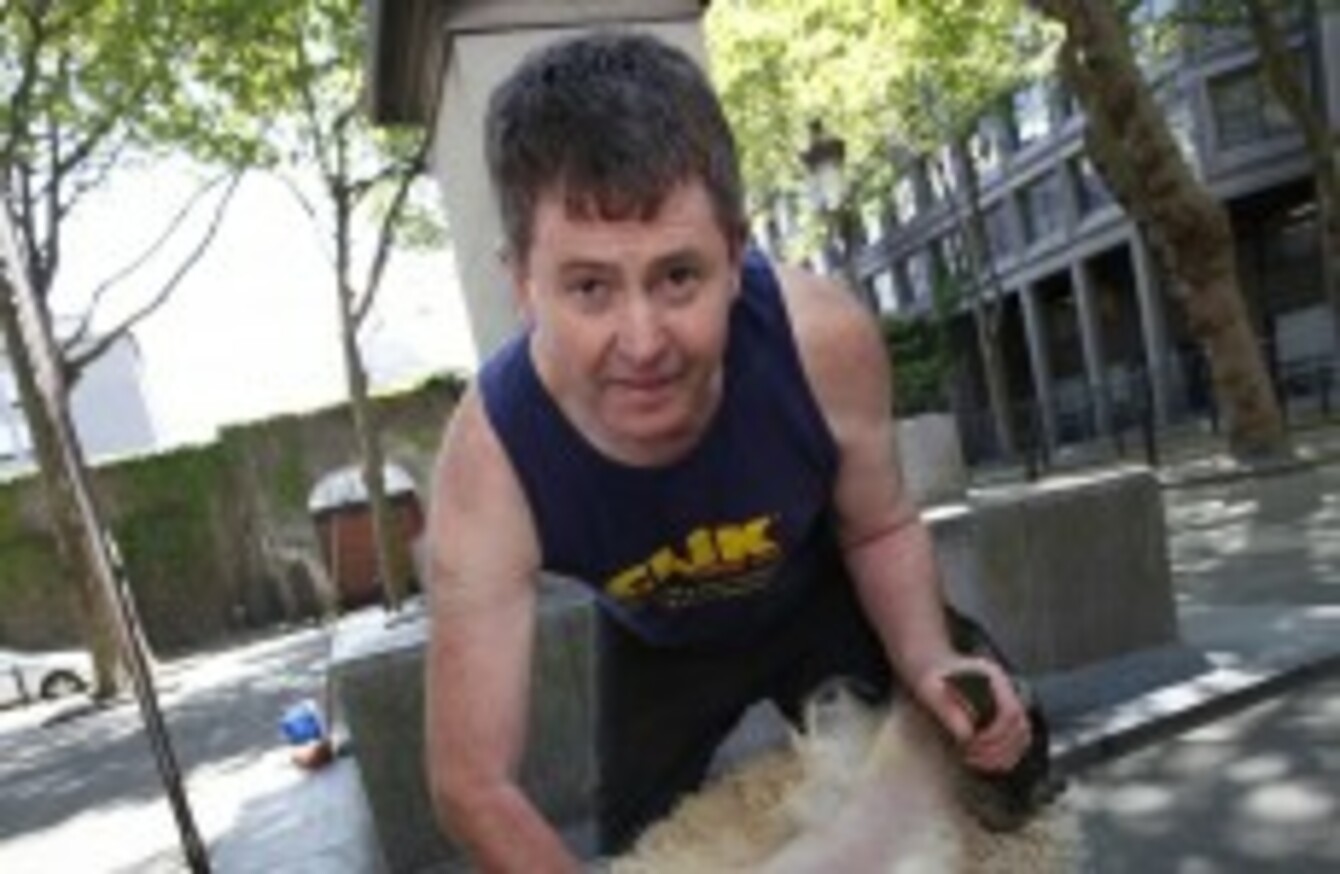 Image: Pembroke Communications
Image: Pembroke Communications
THOUSANDS OF PEOPLE are expected to converge on Millstreet, Co Cork this weekend for the All Ireland Sheep Shearing Championships.
Over 3,000 sheep will be shorn over the two day CLiK All Ireland and International Sheep Shearing & Wool Handling Championships in Green Glens, Millstreet, on Saturday 25 and Sunday 26 May.
Competition
George Graham, who first began shearing sheep at eight and is a third generation shearer, is one of those taking part in the competition over the weekend, and will also be a commentator.
He told TheJournal.ie that the sheep shearers are "super athletes" who do a lot of physical training to hone their skills and hand-eye coordination.
Events will begin at 7.30am on Saturday morning, and the sheep will have been kept inside for the previous day as rain can play havoc with their wool.
He said that very seldom does he ever see any accidents or injuries, as the event has a very good record relating to this, and that at all times they take the welfare of the sheep seriously.
The competition includes sections for electric shearing and hand shearing, and Graham said that very different skills are needed for both.
The shearers will be judged by a panel of international judges on timing, the quality of work, and how the sheep look afterwards – such as was the wool taken off in one proper sweep or is there any left.
Awards
The weekend will see the current Irish International Open Champion defending his award, while two world sheep shearing champions, one from Scotland and the other from New Zealand, will be among the star attractions.
The current Irish International Open Champion, Gareth Daniels from Wales, will be defending the title which he won last year in Punchestown.
Home interest will focus on Donegal shearer Ivan Scott from Letterkenny, who hopes to retain his All Ireland title against top local shearers such as Tom Kennedy, Galway, John Cronin, Kerry, Andrew Corrigan, Kildare, Paul Doyle, Wicklow, David Kingston, Cork, Roy Collier, Wexford and George Graham, Wexford.
The present All Ireland Hand Shearing Champion, Peter Heraty, Mayo, will also be in action. Taking him on will be former champion, Sean O'Sullivan, Kerry, who holds the Irish record for shearing 206 sheep in nine hours.
The Queen of the Shears, Breda Lynch, Kerry, will also be defending her title against other top women shearers, including Colette Deegan, Wicklow, Anita Kerrigan, Galway and Eileen O'Connell, Wexford.
This year all the Irish national competitions will be held on Saturday, as well as the All Ireland Wool Handling and the All Nations Wool Handling championships that evening. All the International championships will be held on Sunday.
Against the clock
The CLiK Speed Shear on Saturday night will see the 'elite' shearers compete against the clock to see who is the fastest of them all. The current Irish record of 22.5 seconds is held by Hamish Mitchell, Scotland, a former Irish Open Champion.