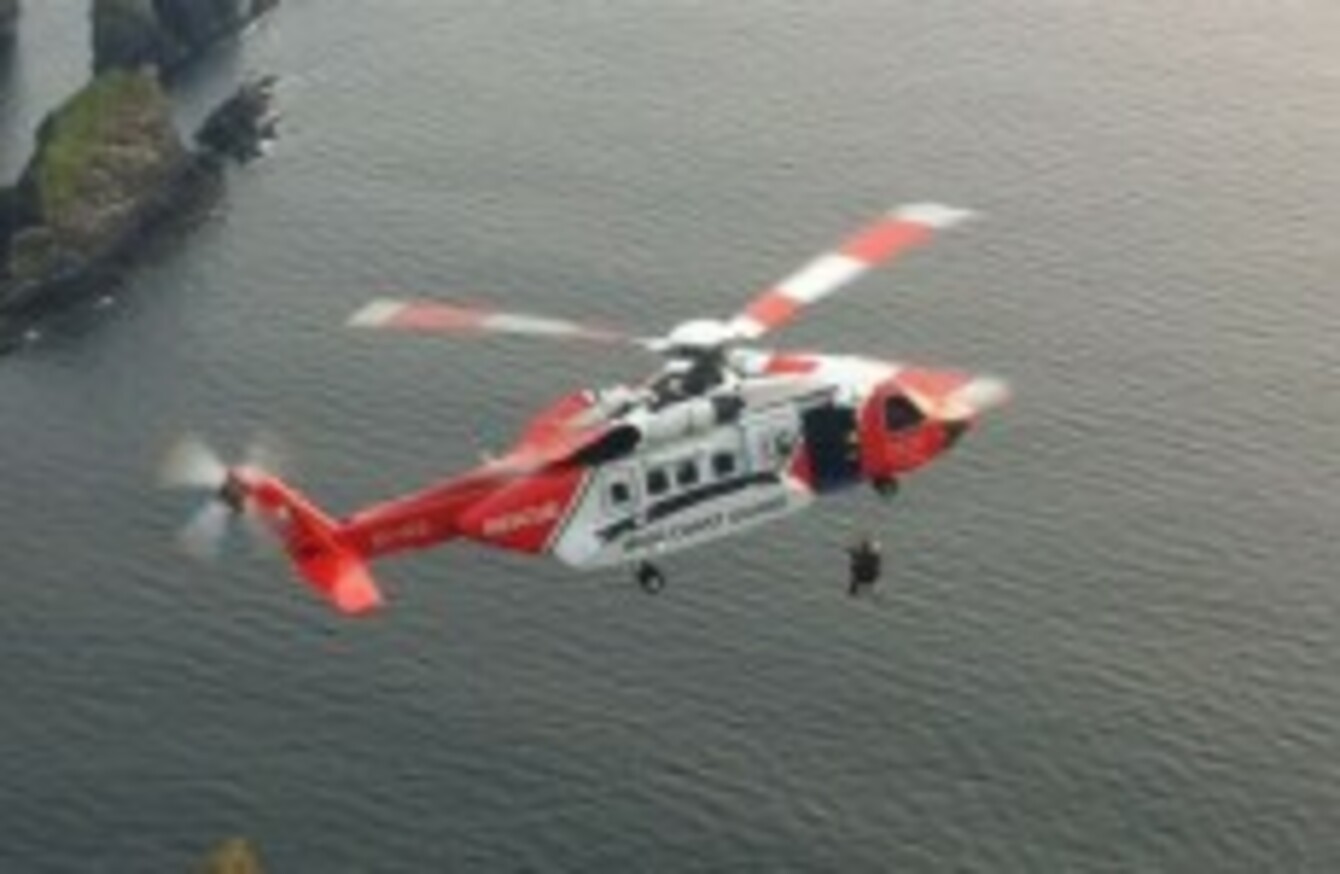 Image: Irish Coast Guard FILE PHOTO
Image: Irish Coast Guard FILE PHOTO
TWO IRISH COAST Guard helicopters were tasked to assist in a multi-agency rescue off the Isles of Scilly – to the south-west of England – overnight.
Five fishermen were rescued from a liferaft after their vessel sank – some 75 miles west of the islands.
Speaking on Morning Ireland, a radio operator from Valentia Coast Guard station confirmed the Shannon 115 and the Waterford 117 helicopter had been tasked to respond at around 12.30am – following a request from the coordinating coast guard station at Falmouth.
An RNLI lifeboat, two fishing vessels and two commercial ships also responded, the BBC reports.
The men – understood to be a Scottish skipper and five Filipino crew – were taken on board the Dingle-based Cu Na Mara trawler, the radio operator said.
All five are doing well – and the vessel is due back in Castletownbere in Cork at around 3pm this afternoon.
"Thankfully all the crew were rescued. An incident such as this shows the value of having digital selective calling and an electronic position indicating radio beacon on board," Jim Morrison, from UK Coastguard said
"Using the information from the distress alerts we were able to locate the fishing vessel's last position quickly and deploy resources to the scene."