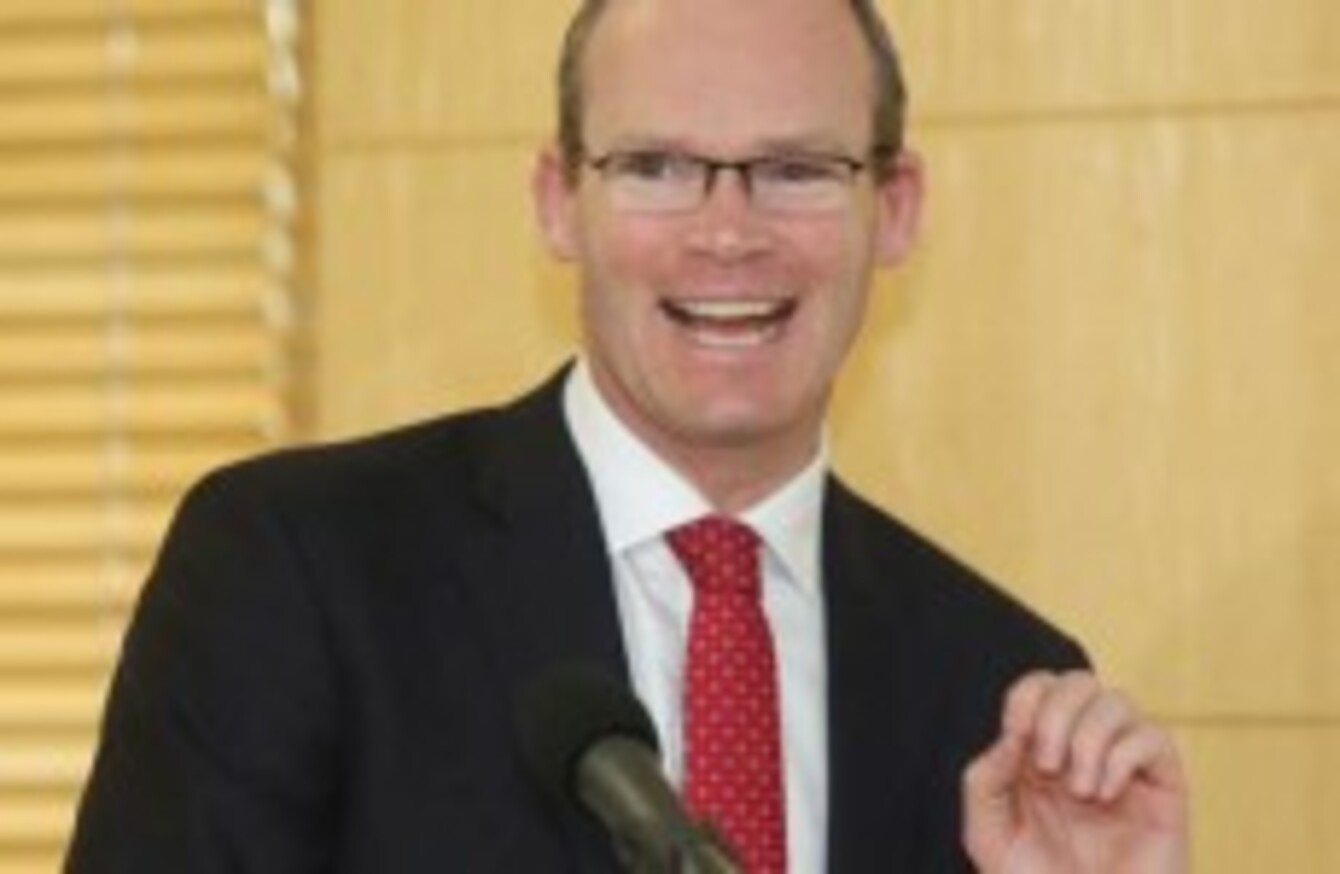 Image: Sam Boal via Photocall Ireland
Image: Sam Boal via Photocall Ireland
THE SAME SEX marriage referendum was debated on Claire Byrne Live last night and a lot of people seemed very impressed by Simon Coveney.
The programme also heard from Special Rapporteur for Children, Geoffrey Shannon, who said that the same-sex marriage referendum won't change adoption in Ireland.
The Minister for Agriculture, Food and the Marine, Simon Coveney, said:
"First of all the definition of a family according to the courts… is a married mother and father with or without children so children are not the centre of what we're talking about here.
The issues that relate to children, on the question of voting Yes or No on Friday week, relate directly to young gay children that are growing up and whether or not we accept them for who they are and what they are and who they choose to love.
"The issues around access to children will not change whether you vote Yes or No because the position in relation to access to children and parenting requires the Government to legislate, as we have done around adoption and guardianship and foster care and so on.
What we're actually asking people to decide on here is, 'Do we allow two same sex people who love each other, who want to commit the rest of their lives together, do we allow them access marriage?'
Plenty of people couldn't help but take to Twitter to praise Simon Coveney for his words:
However, there was also criticism that the No side got more airtime: