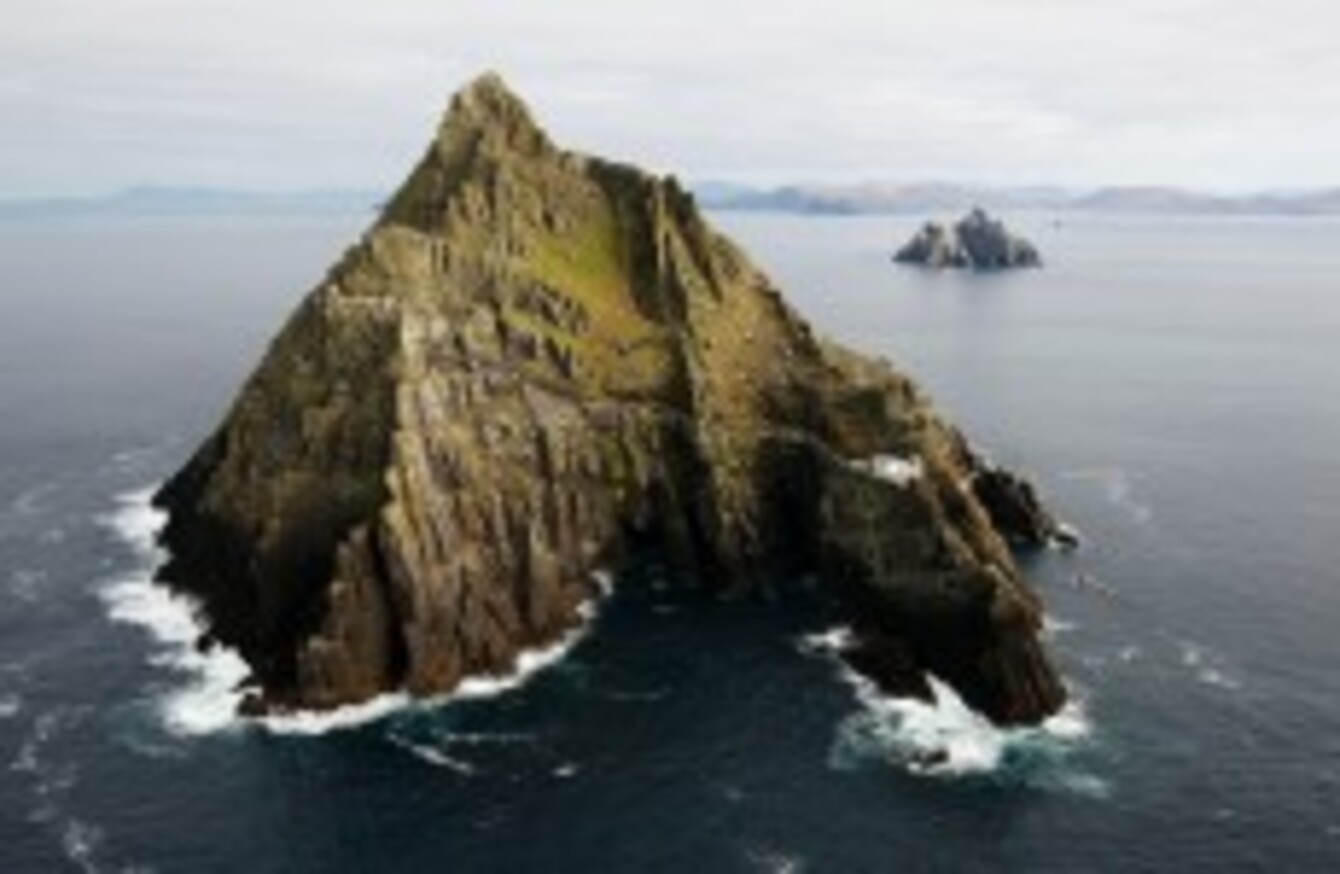 Image: PA WIRE
Image: PA WIRE
TWO INCIDENTS HIGHLIGHTED by arts and heritage minister Heather Humphreys in reference to the recent Star Wars filming on Skellig Michael may go some way toward easing the fears of environmentalists over the visit.
Disney-owned Lucasfilm returned to the Skellig for a second bout of Star Wars filming back in September, you'll recall. 
Permission was granted despite objections from environmental groups like An Taisce. Birdwatch Ireland also raised concerns that the visit could harm the rocky outcrop's avian population.
In a report published this week, the National Parks and Wildlife Service found that the filming had no adverse impact on seabirds or their habitats.
"The activities were also found to have no implication for the Outstanding Universal Value of the World Heritage Property and no impact on the National Monument," a statement from the department said.
These are the two incidents, described as 'minor' highlighted in the report:
A crew member snagged their jacket sleeve on the edge of a stone on the entranceway to the 'Upper Monks' Garden'. The same section of stone had been displaced by a visitor to the island in mid-June. The opening was immediately propped and repaired by OPW masons.
A small amount of diluted water-based paint was spilled on rocks adjacent to the 'Wailing Woman'. Highly absorbent spill pads were used to immediately mop up the spill. Clean water was also applied. Nests were not compromised in any way.
Humphreys said she was looking forward to the release of the latest instalment of the Star Wars franchise "when international audiences will be greeted with images of one of Ireland's most stunning natural and historical features".
(She can find out more about tickets here).