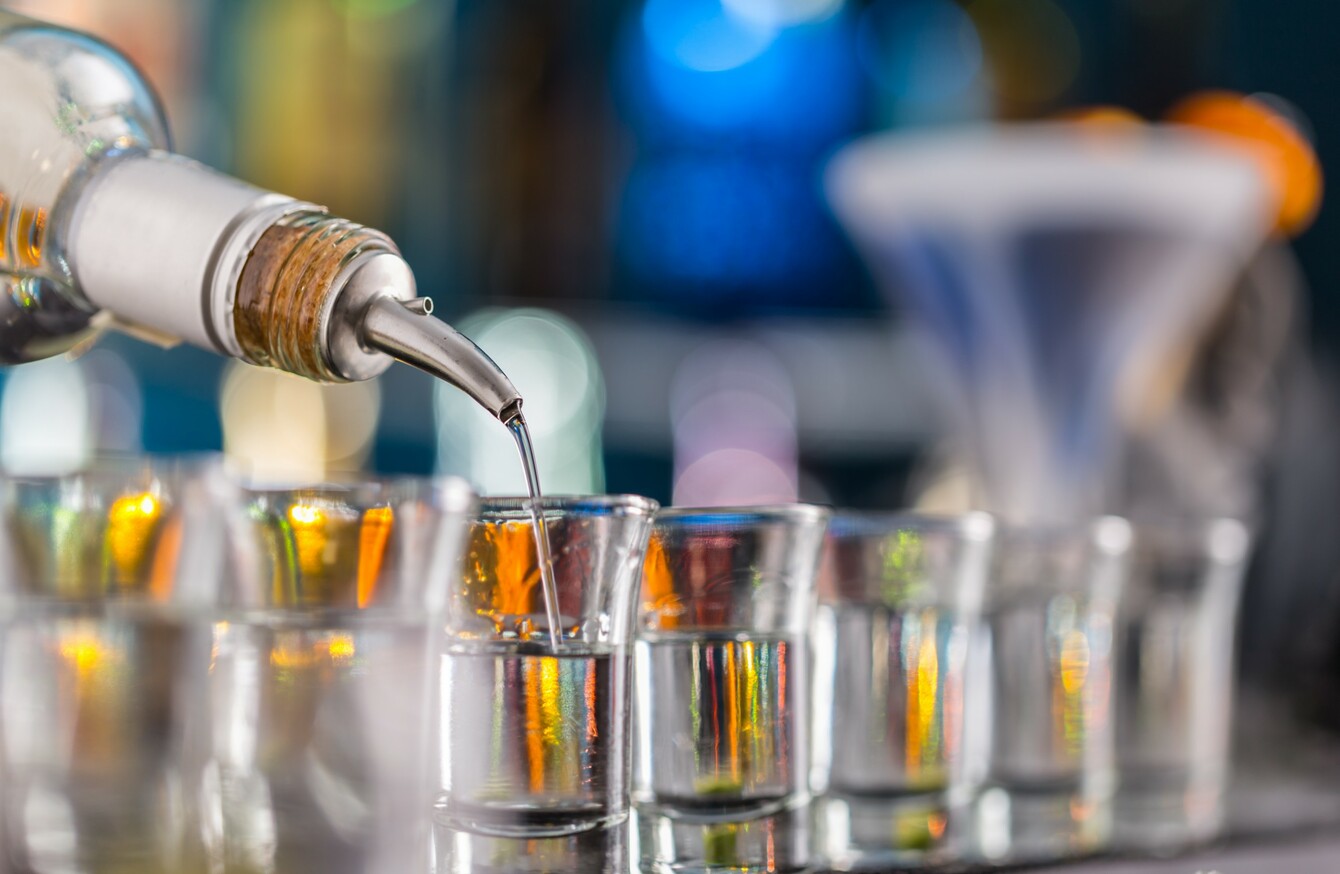 Image: Shutterstock/Jag_cz
Image: Shutterstock/Jag_cz
CALIFORNIA'S STANFORD UNIVERSITY has prohibited high alcohol volume spirits for all students living in undergraduate housing and for all on-campus parties.
Beer and wine will be the only alcoholic drinks allowed at parties that take place on university grounds.
The new rules give an exemption for parties made up of 100% graduate students, but even this only applies to mixed drinks and not to straight shots.
The policy also bans students from having drinks of 750ml or larger and drinks with 20% alcohol or above in undergraduate rooms and common spaces.
"Our focus is on the high risk of the rapid consumption of hard alcohol," said Stanford director of the Office of Alcohol Policy and Education, Ralph Castro.
Limiting the size of hard alcohol containers is a harm reduction strategy designed to reduce the amount of high-volume alcohol content that is available for consumption at a given time.
Castro said that research had proven that limiting the availability of alcohol reduced consumption.
If a student is found to have broken the new rules, they could face being kicked out of university housing or other administrative action.
The university decided to impose the regulations after the Stanford rape case became an international scandal. At the time, President John Hennessy and Provost John Etchemendy wrote an open letter to students saying:
We believe a serious issue still confronts this campus. Alcohol, and particularly hard alcohol, is implicated in a variety of problems that continue to be present in the Stanford community. These include alcohol poisoning, sexual assault and relationship violence, organisational conduct problems, and academic problems.
Castro said the new drink policies were "an outgrowth of dialogue that has been taking place among students, faculty and staff since March".
'Party culture'
The convicted rapist in the high profile Stanford sexual assault case that generated global headlines earlier this year, Brock Turner, blamed his attack on the Stanford "party culture."
In his statement to the court, he said:
I want to show that people's lives can be destroyed by drinking and making poor decisions while doing so … I know I can impact and change people's attitudes towards the culture surrounded by binge drinking and sexual promiscuity that protrudes through what people think is at the core of being a college student.
Michele Dauber, a Stanford law professor, has criticised the new policy, arguing:
Sadly Stanford appears to agree with Brock Turner that "alcohol" and "party culture" are to blame for his conduct.
https://twitter.com/mldauber/status/767796512420093953
Alex Zielinski, a writer with American news blog Think Progress, said:
This new rule follows a too-familiar rapist defense narrative that often places blame on the victim instead of on the accused.
The new regulations are to be applied immediately.