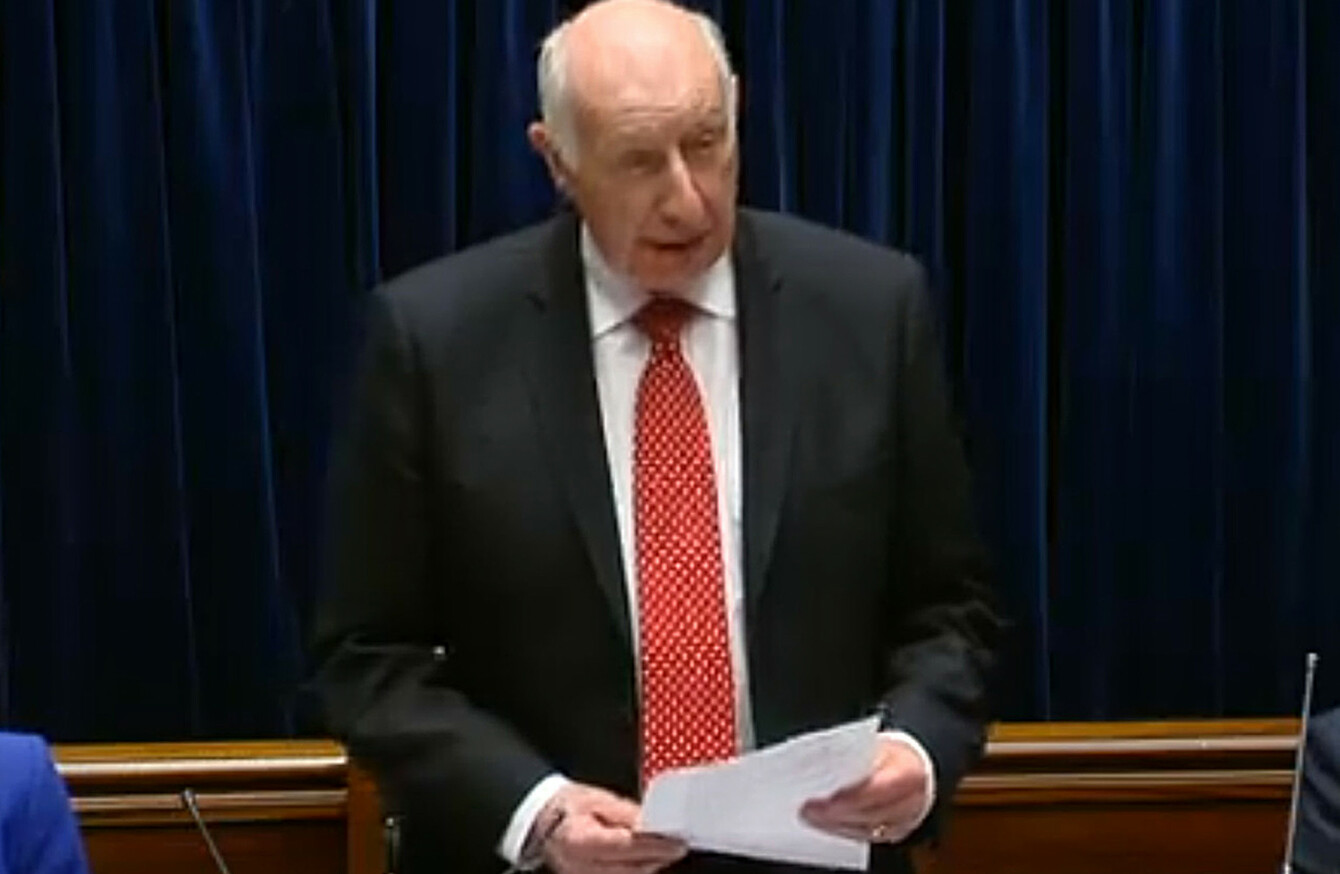 Robin Newton.
Image: PA Archive/PA Images
Robin Newton.
Image: PA Archive/PA Images
THE SPEAKER OF the Stormont Assembly Robin Newton has denied allegations that he was not honest about his role with a UDA-backed community group.
The allegations were made in a BBC Spotlight programme last night.
The programme revealed that the East Belfast MLA did not declare his role with the group Charter NI. The role was held at the same time as Newton was sitting on a steering group which gave a £1.7 million management contract to Charter NI.
In October, Newton blocked an Assembly question about the group receiving state funds while its CEO Dee Stitt retained links to the UDA.
It was later revealed that Charter NI's Facebook page called Newton its adviser, something he denied.
However, internal documents obtained by the BBC show that Newton is referred to as an adviser going back many years.
One document says that he "did more than just go to the board meetings".
SDLP Leader Colum Eastwood says that the allegations "cannot be swept under the carpet".
Robin Newton should immediately resign as the speaker of the Assembly and his position as an MLA is now in serious question. Mr Newton has been misleading the Assembly and the public since last year when the SDLP Deputy Leader, Nichola Mallon, first asked him to clarify his relationship with Charter NI.
"The public have every right to be angry – the last 10 years of government in Northern Ireland has brought us scandals in RHI, Red SKY, NAMA and now SIF."
In a statement today, Newton said that while he won't run for the £87,000-a-year Speaker position again, he rejects the allegations.
"I reject the allegations in the Spotlight programme. I did not mislead the NI Assembly. I have never been appointed to any position with Charter NI. I am not responsible for how others refer to me in their correspondence.
"I will not be a candidate for Speaker in any new Assembly. At the next NI Assembly sitting, I will chair the election of a new Speaker as the first matter of business."